Rand Paul's Summer Break Eye Surgeries -Truth!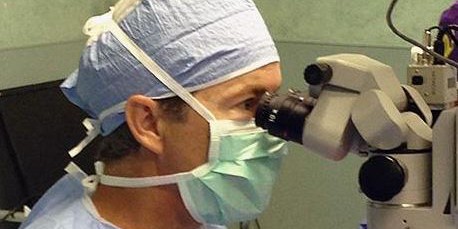 Rand Paul's Summer Break Eye Surgeries -Truth!
Summary of eRumor:
This is a forwarded email that alleged Kentucky Senator Rand Paul performed pro bono eye surgeries during his summer break.

The Truth:
Rand Paul does perform pro bono eye surgeries, according to a statement from Paul's communication director to the POLITICO website.
The Senator also tweeted that he would be performing pro bono eye surgeries on August 21, 2013.
The photos that were attached to the eRumor were found on the website of the National Review.   The article said that Paul performed a cataract surgery on one patient but did not elaborate if the other patients were also suffering from poor vision owing to cataract. National Review has a reputation of publishing satire but this story appears to be real and so are the photos.  A tweet linking this story was discovered on Rand Paul's Twitter archive.
Posted 10/1713.
---
A real example of the eRumor as it has appeared on the Internet:
Doctor Rand Paul

Rand Paul's Summer Break

We've heard all about Obama's vacations, but not much about KY Senator Rand Paul's summer break.

He and a partner teamed up to do pro bono eye surgeries for the poor.

People who came to the surgery center "legally blind or much worse" were all seeing before they left.

Isn't it interesting what the media considers newsworthy? Wonder why the media isn't interested in that? Guess it doesn't fit the image they try to create for conservatives.

Let's help spread the word.