Department of Veterans Affairs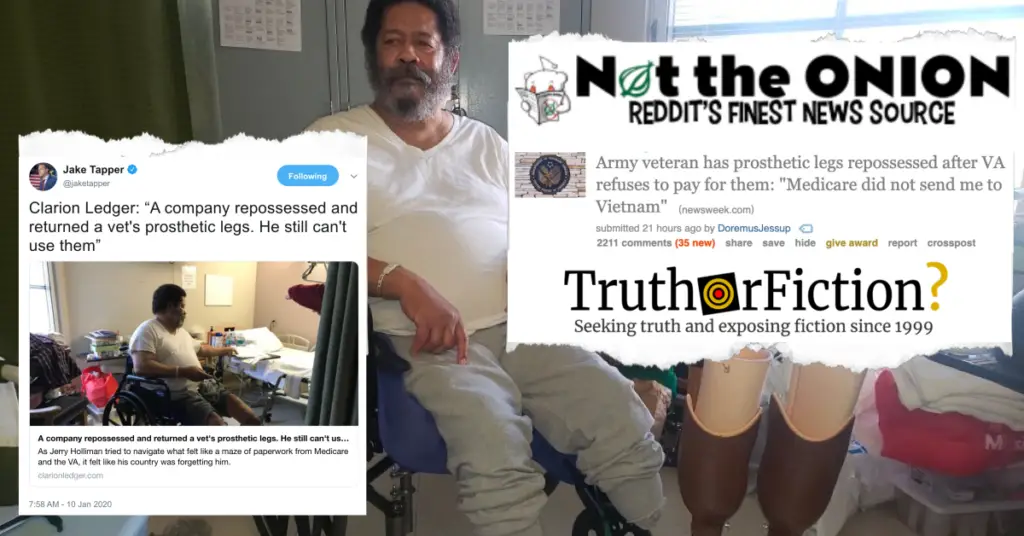 News stories about a veteran's repossessed legs claimed that various entities disputed payments for the artificial limbs.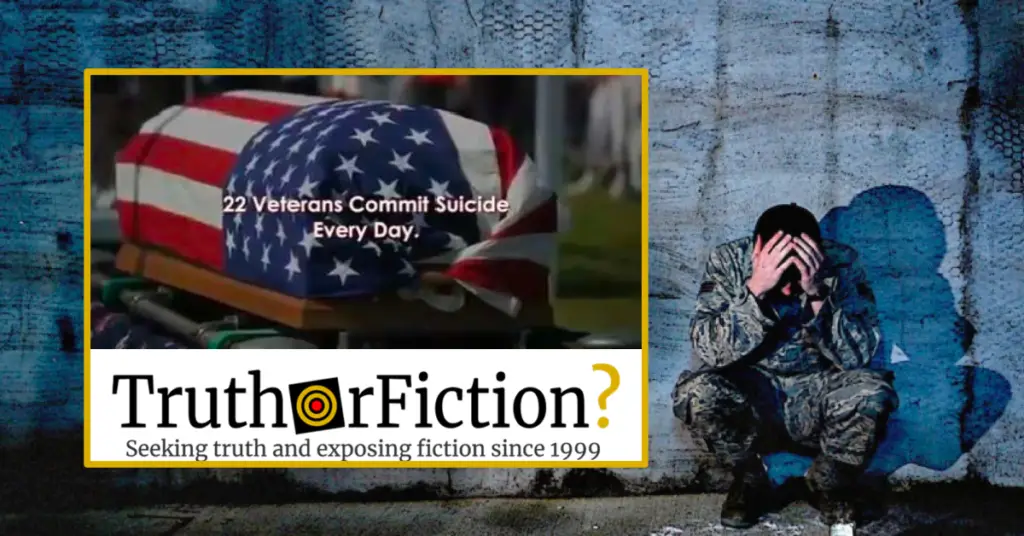 A long-standing claim regarding military suicide rates hinges on a statistical misreading.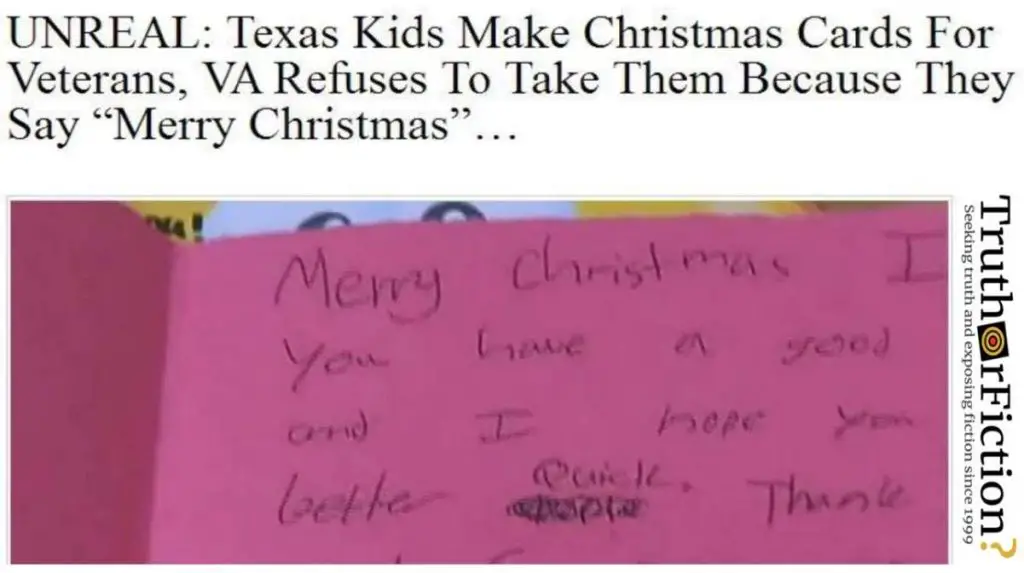 A Texas facility was the setting for one of two false claims from disinformation purveyor Todd Starnes.