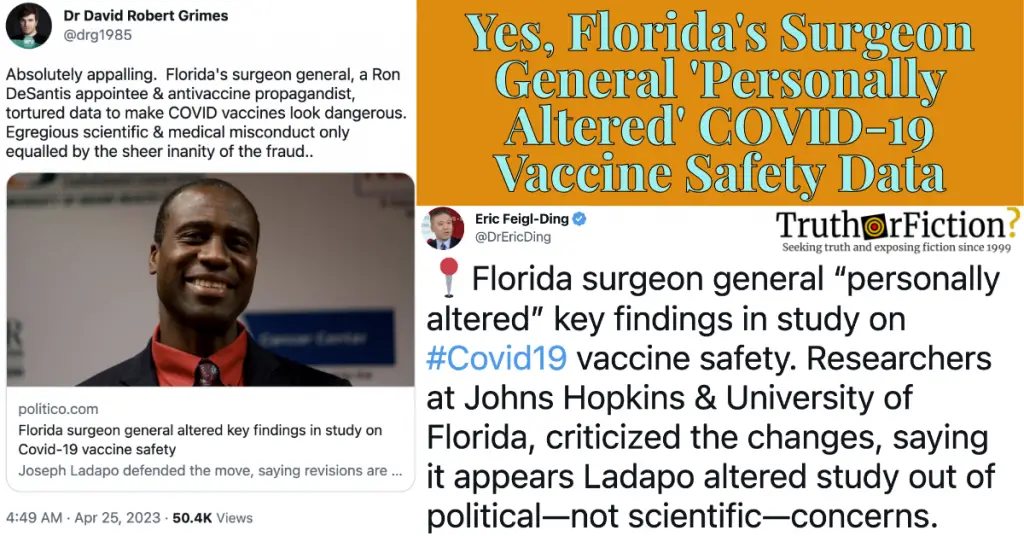 On April 25 2023, a report claimed that Florida's surgeon general had interfered with COVID-19 vaccine safety data.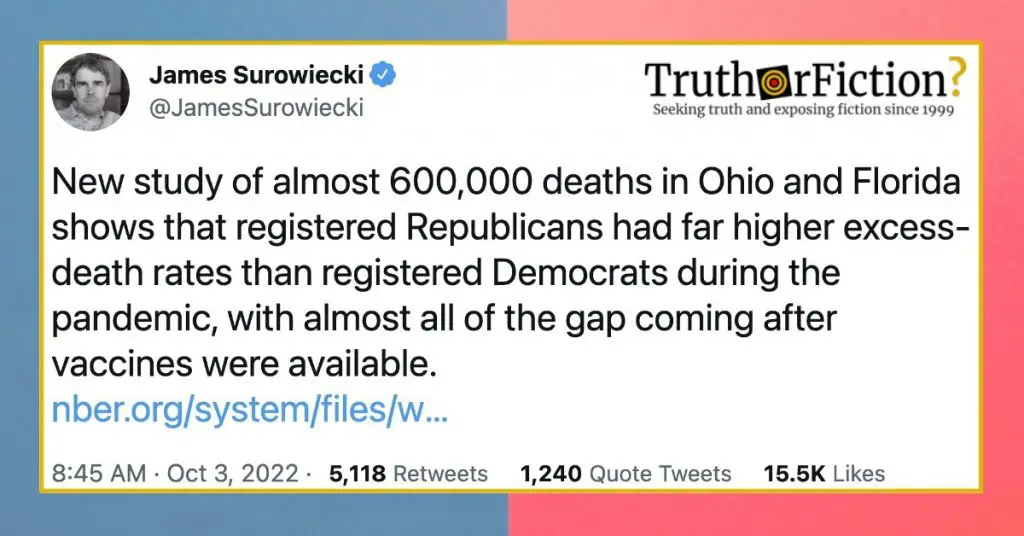 Research shows how partisan views influenced pandemic mortality rates in two states.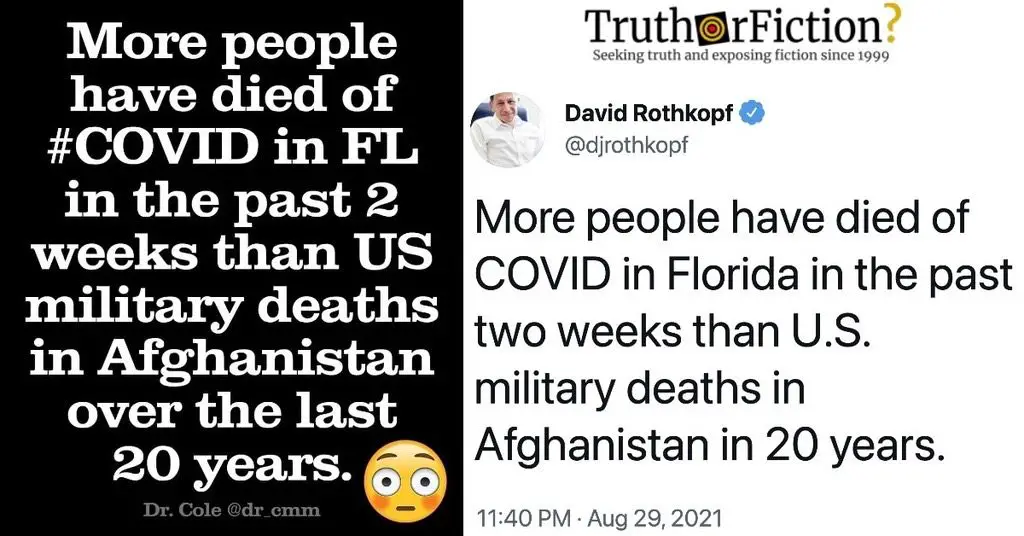 A tweet transcribed and shared on Imgur was a sobering comparison of August 2021 COVID-19 deaths in Florida to all military deaths in Afghanistan.