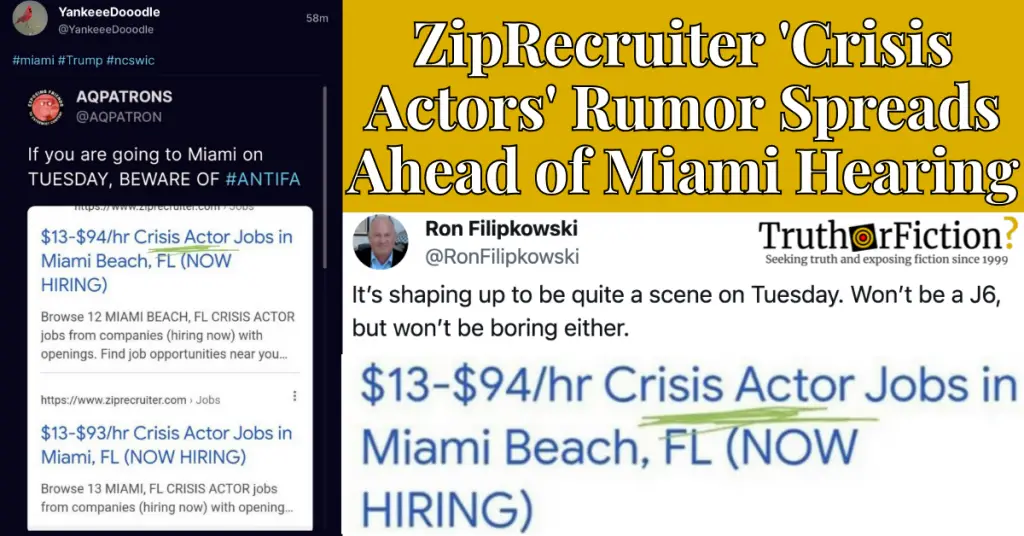 A viral tweet implied that ZipRecruiter sought highly paid "crisis actors" for positions in Miami in June 13 2023.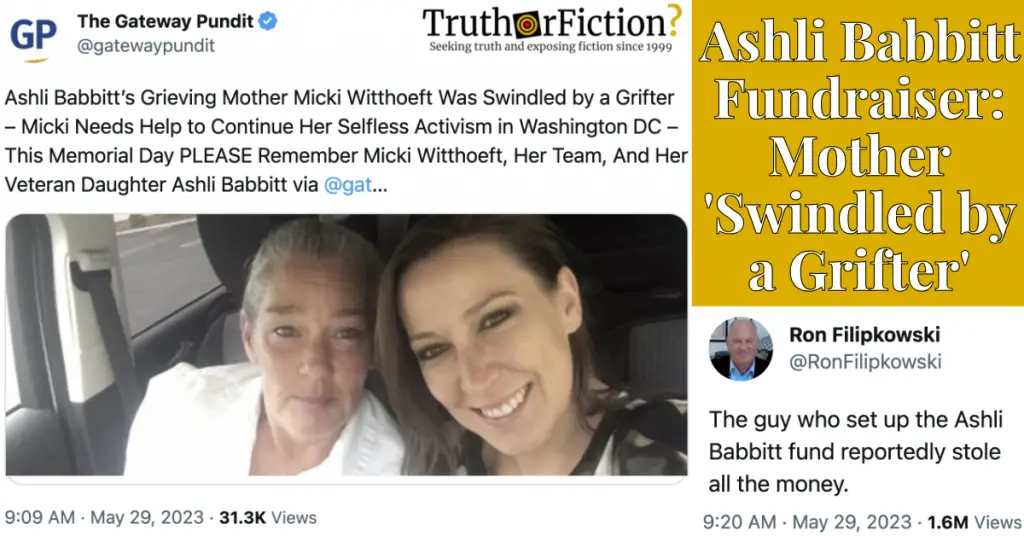 The story only appeared in one publication that is well known for its disinformation and shoddy reporting.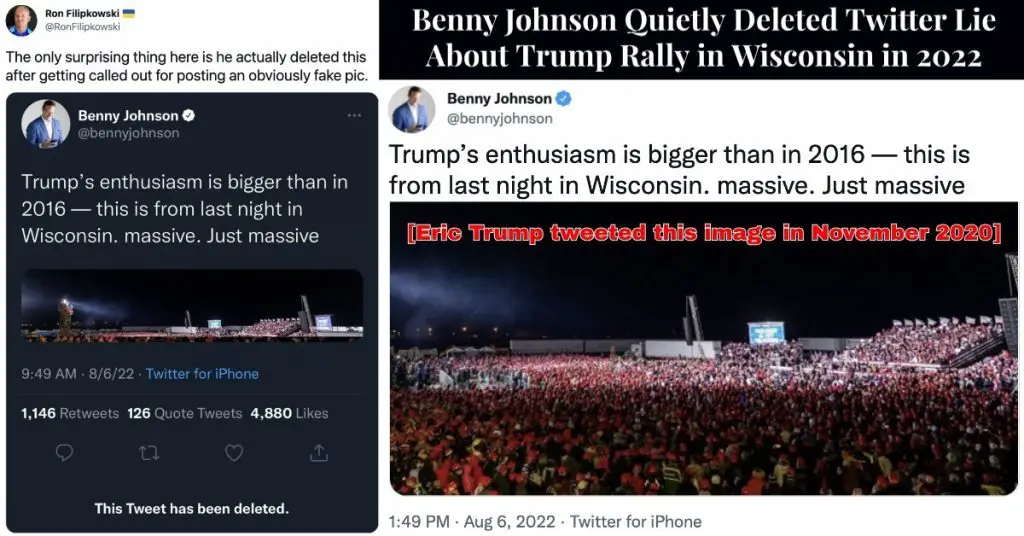 A right-wing blogger tweeted, and then quietly deleted, a claim that a 2020 photograph was taken on August 5 2022 in Wisconsin.