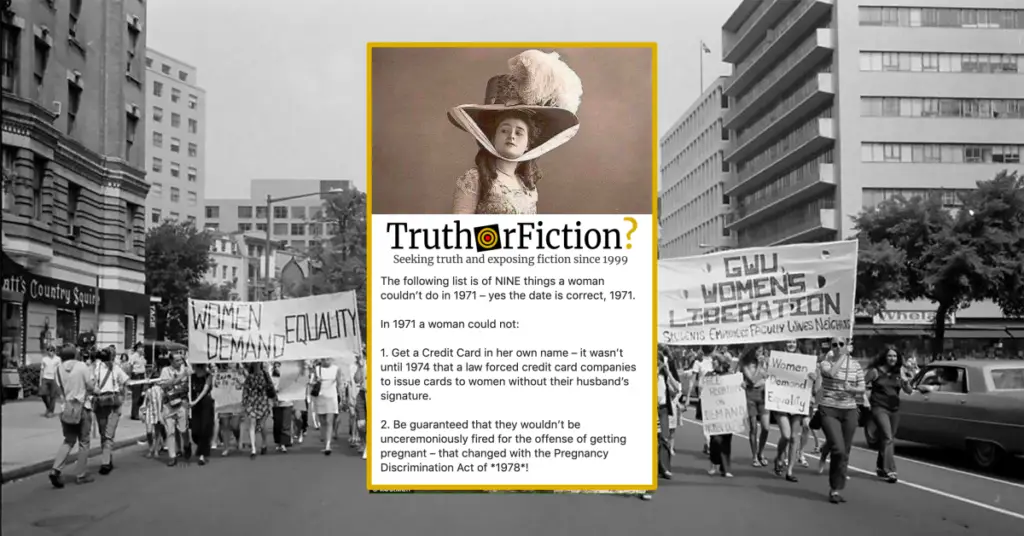 Circulating posts contain a list of now-commonplace activities from which women were barred as recently as 1971.
Women's March speaker Donna Hylton was convicted of being an accessory to murdering and torturing a 60-year-old man and spent 25 years in prison.
Ashley Judd tweeted a quote about the U.S. ranking 104th in women in government, but she didn't say she wanted to move to the Middle East.