Did an Immunologist Group Post Video of Their Members Dancing Without Masks?
Claim
The American Association of Immunologists (AAI) posted footage of some of its members dancing without masks during a May 2023 event.
Like this fact check?

Reporting
A video posted by the American Association of Immunologists (AAI) has drawn attention online for showing members partying without wearing masks, despite the potential risk for patients they might encounter after leaving the event.
The AAI posted a 20-second clip on its Twitter account on May 15 2023 saying, "Attendees enjoy the IMMUNOLOGY2023 Gala!"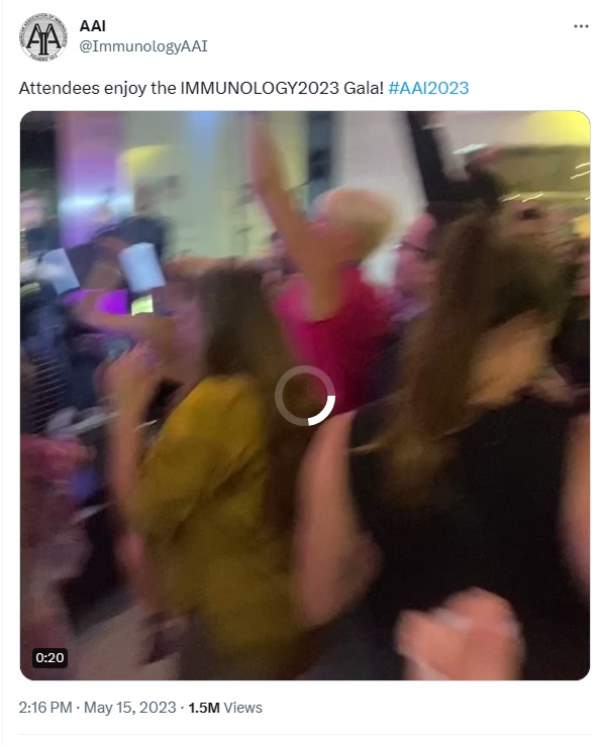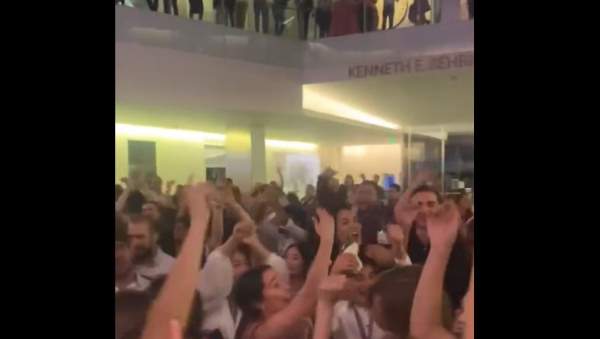 The party was held during the AAI's annual meeting in Washington D.C., which is billed on its website as "largest annual all-immunology event worldwide" and "where leading researchers come to present and learn the latest in their field."
The event's policy on COVID-19 states:
Although the COVID-19 pandemic is waning, many individuals and/or their family members are still at risk of serious illness. Because COVID-19 can be transmitted prior to the onset of—or in the absence of—any symptoms, AAI strongly encourages masking (wearing a mask that covers the nose and mouth) throughout the convention center, hotels, and other venues in which IMMUNOLOGY2023 sessions, events, and activities will occur. AAI further encourages masking in any other settings in which social distancing is not possible, except when eating or drinking.
The group's tweet has been shared several hundred times on the platform since being published; however, the vast majority of those have been "quote tweets" either criticizing the conference attendees for shirking safety guidelines or using the footage to justify their own refusal to follow said guidelines.
"This week, the CDC said air should be turned over every 12 minutes (waited until end of PHE so govt didn't have to pay)," said author and journalist Dr. Steven Thrasher in sharing the video. "Two weeks ago — TWO WEEKS AGO!!! — the CDC's own conference was a mass infection event. Why are MDS, MPHs, PhDs knowingly contributing to mass infection?"
Thrasher made reference to the expiration of the Public Health Emergency mandate regarding COVID-19; the Centers for Disease Control and Prevention (CDC) subsequently published an advisory saying that indoor ventilation capacity be increased to "five air changes per hour" (5 ACH) — in other words, enough to change the available air supply five times over per hour.
The video from the AAI event was also published two weeks after the CDC opened an investigation into a COVID-19 outbreak at an event held near the agency's Atlanta headquarters. The Washington Post reported that at least 35 people tested positive for the virus following that event.
"No precautions can entirely eliminate the risk of exposure to COVID-19," the event website states. "While this policy is intended to encourage responsible behavior and minimize the risk of exposure, meeting attendees understand that they are assuming the risk of contracting COVID-19 while at IMMUNOLOGY2023."
We contacted the AAI seeking comment but have yet to hear back.