'Buffalo, NY. Look at All That Snow 😱 ❄️'
Claim
Facebook photograph depicts November 2022 snowfall in Buffalo, New York.
Like this fact check?

Reporting
A massive snowstorm on November 20 2022 in Buffalo, New York in turn caused a veritable blizzard of images of staggering quantities of snow to circulate across platforms, among them a viral Facebook post purportedly showing the aftermath of the storm and captioned:
Buffalo, NY.

Look at all that snow 😱 ❄️
An attached image appeared to illustrate Buffalo's winter weather, including a vehicle buried under feet of snow: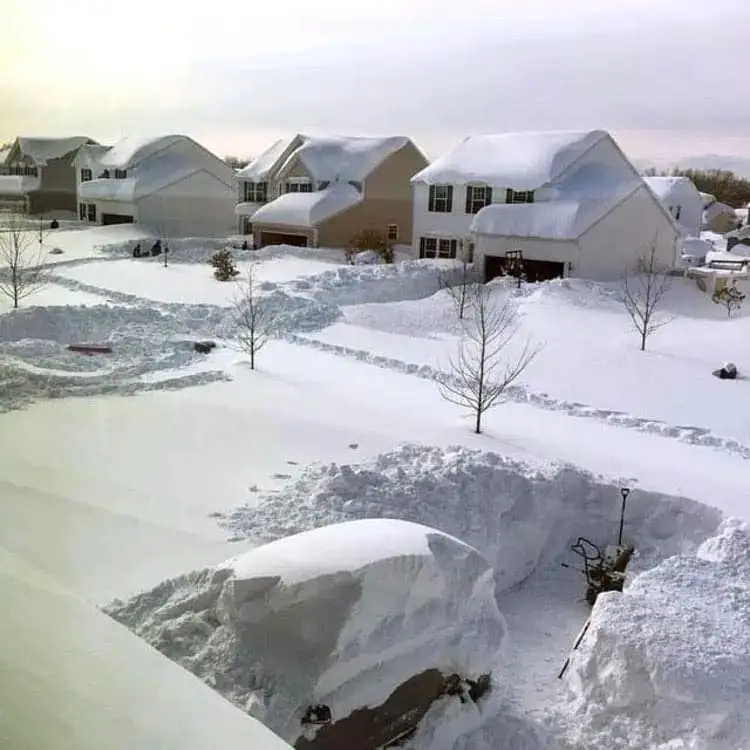 The image was initially shared by the Facebook page "Nick's Seasonal Décor" on November 21 2022. It rapidly racked up shares, but the post lacked any information about the source of the image.
On November 20 2022, the New York Times covered the Buffalo snowstorm, reporting:
Buffalo seemed largely unfazed Sunday [November 20 2022] even as bad weather lingered after one of the biggest winter storms in recent state history dumped more than six feet of snow on the city, with intense winds triggering whiteout conditions that shut the region down.

As the storm began to abate Sunday morning [November 20 2022], emergency response officials rushed to clear roads during a break in the snowfall, which was expected to return overnight at a much calmer pace, accumulating by less than two inches. After that, no more snow is expected through Thanksgiving [November 24 2022].

The National Weather Service said the storm dropped a record amount of snow for the region in a 24-hour period — 21.5 inches on Saturday [November 19 2022]. The previous record was 7.6 inches on Nov. 19, 2014, during a storm that left more than 86 inches by its third day. This has been the area's second-snowiest November on record, with 36.9 inches.
According to the story, the storm challenged a previous record from November 19 2014. Erie County executive Mark C. Poloncarz also contrasted the November 19 and 20 2022 storm with the November 19 2014 snowfall.
Our reverse image search of the image in the November 21 2022 post indicated that the photograph was not taken in 2022. One of the earliest versions of the image was a surviving Imgur post, with a watermark visible on the image: @MikeC4335.
A search for @MikeC4335 led to several November 2014 iterations, but that user had since set their tweets to "protected." One person on a message board shared the image, and it was also shared on Facebook by the "Good Morning America" page on November 19 2014.
A November 19 and 20 2022 snowstorm in Buffalo, New York caused images of the "more than six feet of snow" to circulate on social media; several sites produced "listicles" featuring Twitter photographs. An extremely popular November 21 2022 Facebook post by the page "Nick's Seasonal Décor" was one such image, but it featured a photograph from the November 19 2014 Buffalo snowstorm.