Did a Phalanx of Corporate Chief Executive Officers Step Down Ahead of COVID-19?
Claim
A group of chief executive officers resigned their positions suspiciously close to the outbreak of the COVID-19 pandemic.
Like this fact check?

Reporting
In March 2020, as conspiracy theorists rushed to find "meaning" to the COVID-19 pandemic, one graphic circulating online listed departures from several high-profile companies which suggested that the executives left their positions in advance of the disease spreading: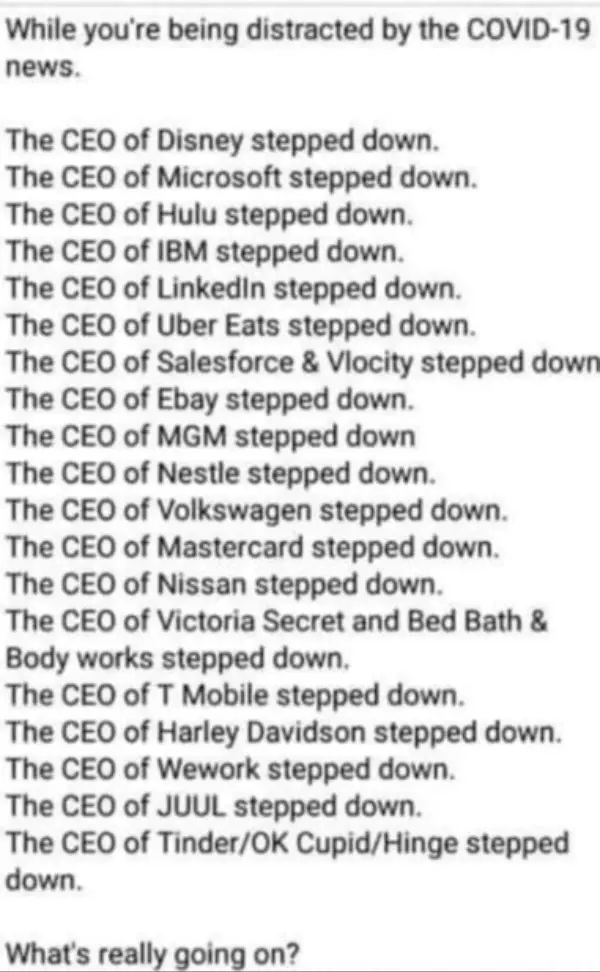 But looking at the actual circumstances of the companies mentioned in the graphic, the results range from a misinterpretation of what "resignations" mean in the corporate world to outright false attempts to connect them to the disease.
True