Did Malia Obama Cash a $1.2 Million Check?
Claim
Malia Obama cashed a $1.2 million tax refund check.
Like this fact check?

Reporting
A headline about former First Daughter Malia Obama (archived here) depositing a suspiciously large check got a lot of traction on social media in June 2019: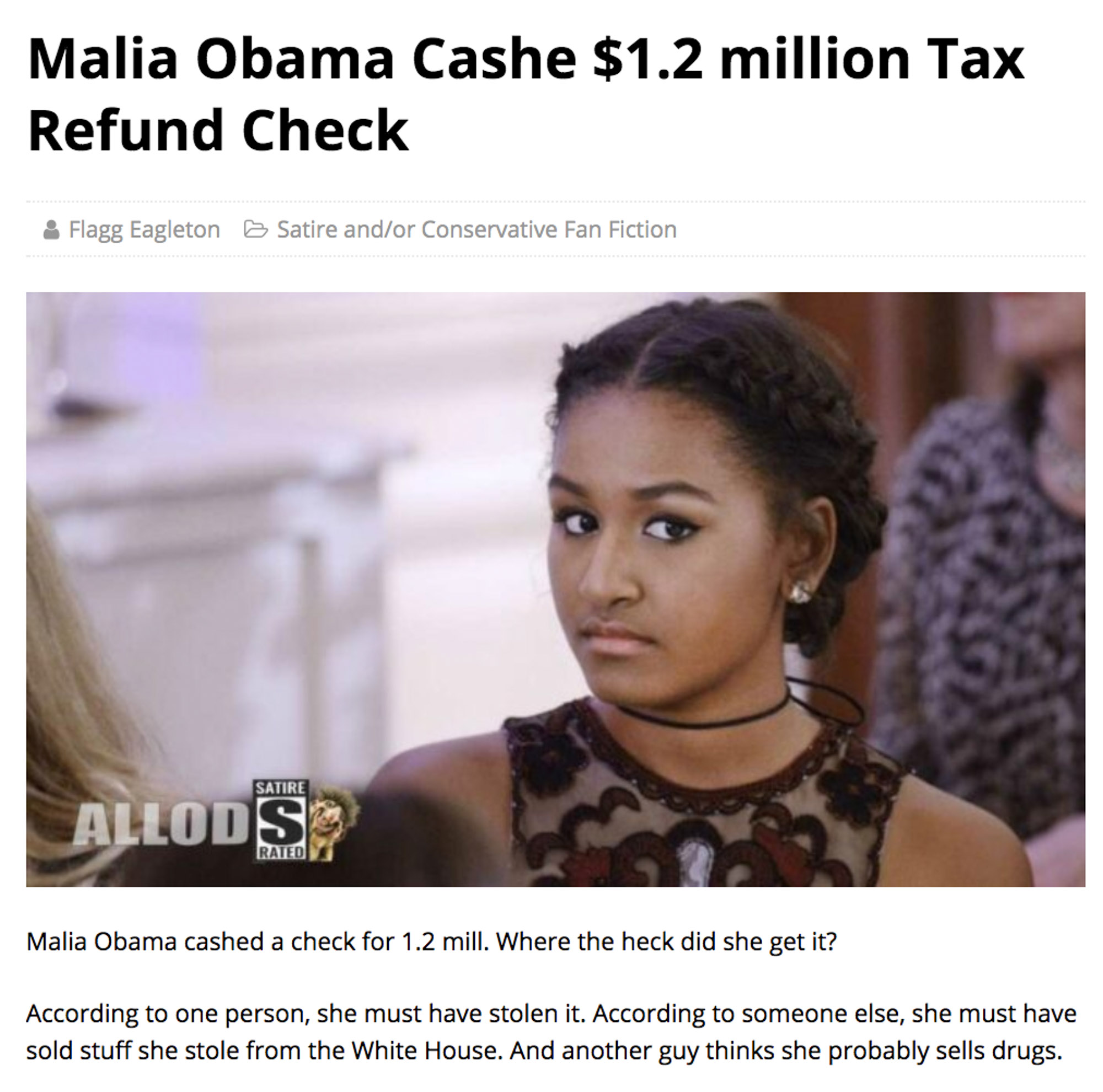 However, this story is suspect for two reasons. First, it contains little beyond a provocative headline, a photograph, and a few lines of text:
Malia Obama cashed a check for 1.2 mill.

Where the heck did she get it? According to one person, she must have stolen it. According to someone else, she must have sold stuff she stole from the White House. And another guy thinks she probably sells drugs.
Second, it is clearly labeled "satire" and comes from a network of known satire pages that follow a similar formula. When you click on the story (instead of simply reading the headline and subheading on social media, then sharing) you will see that it is labeled "Satire and/or Conservative Fan Fiction."
The "About Us" page makes the site's goal even more obvious:
ABOUT US

Bustatroll.org is a subsidiary of the "America's Last Line of Defense" network of parody, satire, and tomfoolery, or as Snopes calls it: Junk News. Because they're too stupid to understand what "satire" means.

About Satire

Before you complain and decide satire is synonymous with "comedy":

sat·ire
ˈsaˌtī(ə)r
noun
The use of humor, irony, exaggeration, or ridicule to expose and criticize people's stupidity or vices, particularly in the context of contemporary politics and other topical issues.

Everything on this website is fiction. It is not a lie and it is not fake news because it is not real. If you believe that it is real, you should have your head examined. Any similarities between this site's pure fantasy and actual people, places, and events are purely coincidental and all images should be considered altered and satirical. See above if you're still having an issue with that satire thing.
The debunkers over at Lead Stories went more into the function and history of this particular site network:
The site BustaTroll.org is part of the "America's Last Line of Defense" network of satire websites run byself-professed liberal troll Christopher Blair from Maine along with a loose confederation of friends and allies. Blair has been in a feud with fact checking website Snopes for some time now and has also criticized other fact checkers in the past who labeled his work "fake news" instead of satire. In reaction to this he has recently rebranded all his active websites and Facebook pages so they carry extremely visible disclaimers everywhere.
As Lead Stories noted, that didn't stop a Macedonian disinformation site called "Oregon News Press" from picking it up, as they are wont to do: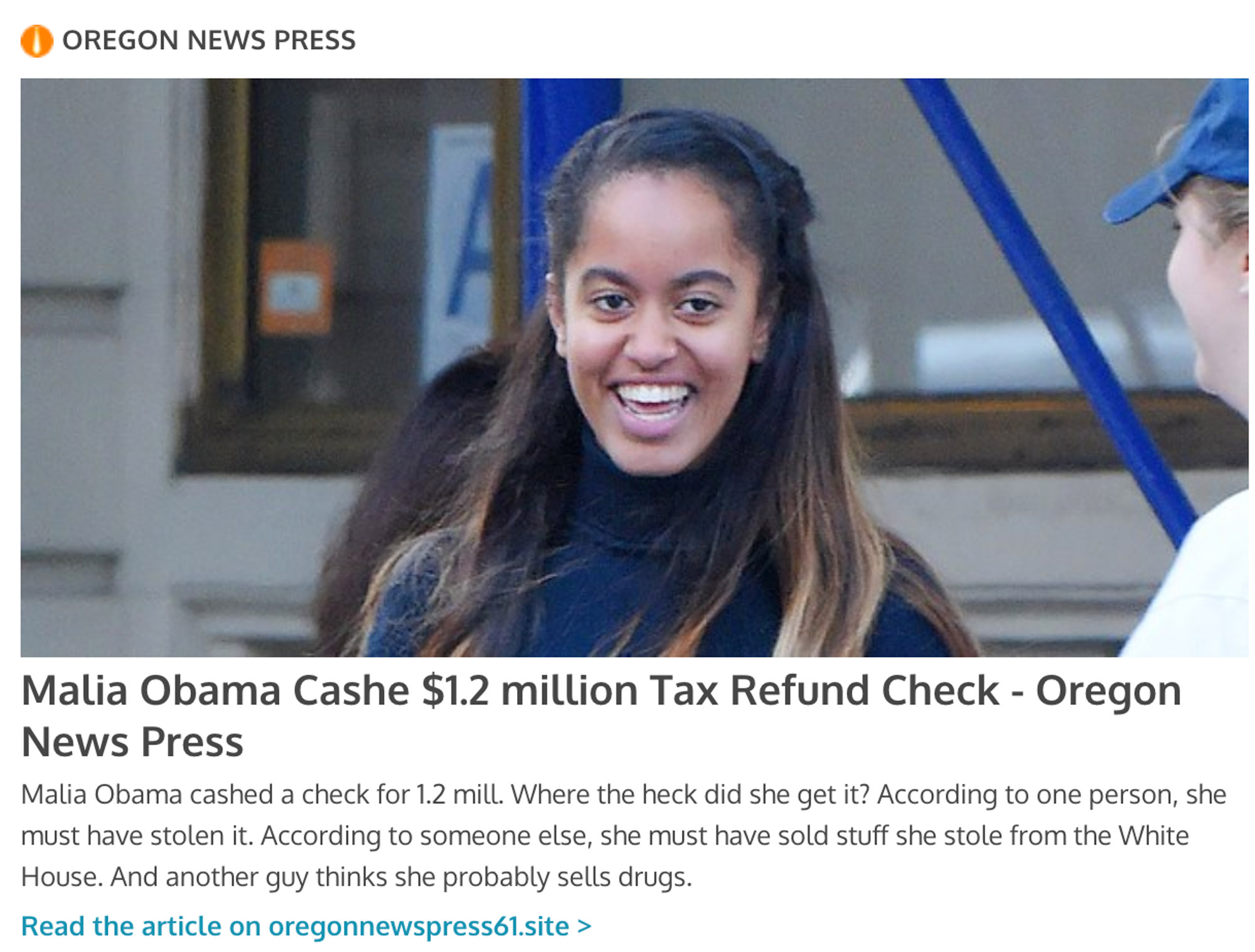 The story contains no truth whatsoever.