Does This Photograph Show Syrians Leaving Idlib?
Claim
A photograph shows a line of Syrian civilians standing in line to leave Idlib, which has been under government siege backed by Russian and Turkish forces, to find safety.
Like this fact check?

Reporting
In January 2020, the Syrian region of Idlib — the last rebel bastion in the country — teetered on the verge of further humanitarian disaster as its own government continued airstrikes against the population there.
Meanwhile, the Russian government, which for years has provided ongoing support to Syrian President Bashar al-Assad's regime, tweeted that it was opening crossing points for people to leave the region: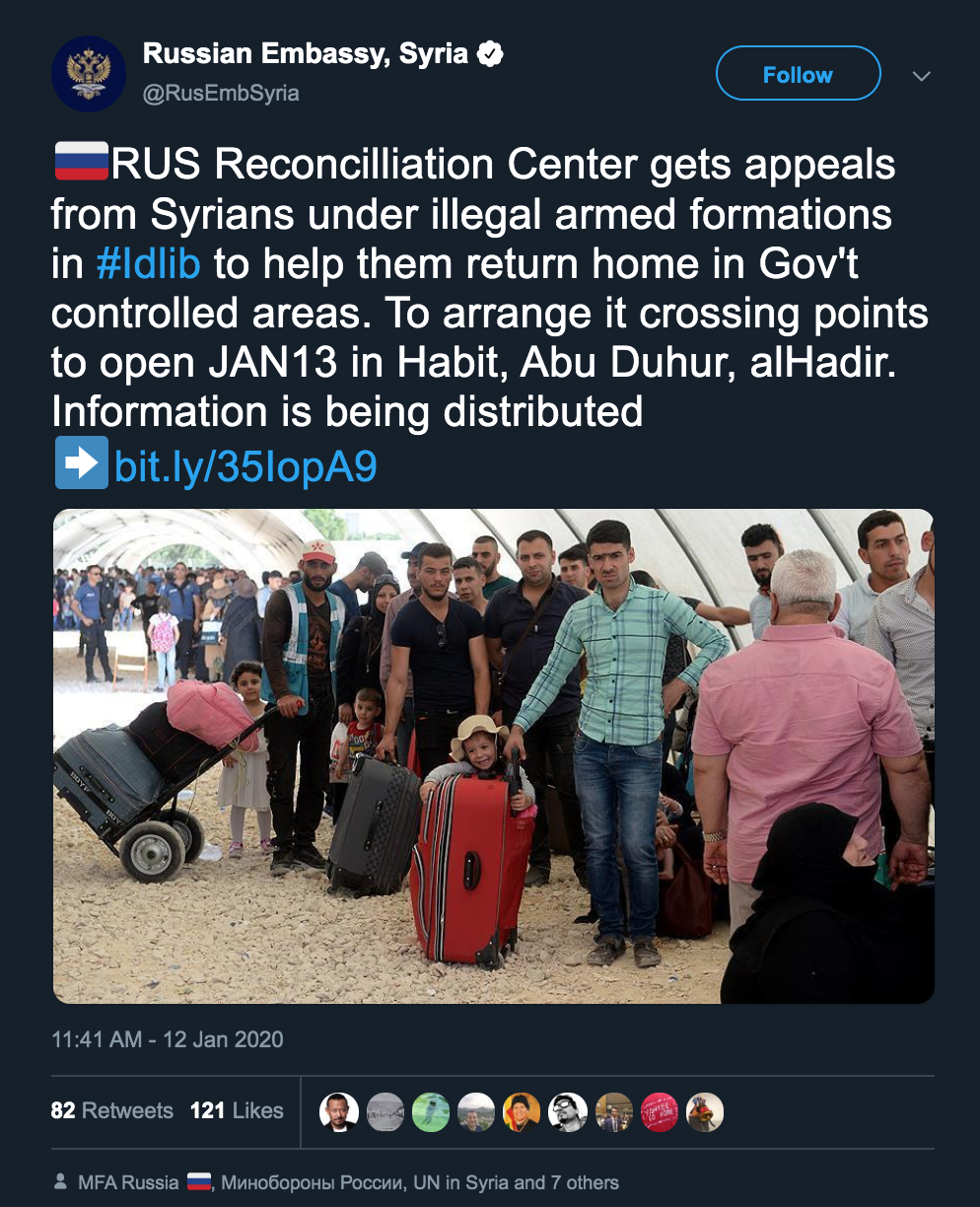 The text of the tweet read:
RUS Reconcilliation Center gets appeals from Syrians under illegal armed formations in #Idlib to help them return home in Gov't controlled areas. To arrange it crossing points to open JAN13 in Habit, Abu Duhur, alHadir. Information is being distributed https://bit.ly/35IopA9
A few days previously, Russia had announced a ceasefire in Idlib, where millions of civilians have been trapped and thousands more displaced:
Senior U.N. officials said this month that the humanitarian situation had become more acute with at least 300,000 civilians now on the run in Idlib province, adding to the more than half a million people who fled earlier bouts of fighting to the safety of camps near the Turkish border.

The latest offensive had brought the Russian-led military campaign closer to heavily crowded parts of Idlib province, where nearly 3 million people are trapped, the vast majority of whom are women and children, according to the United Nations.

[…]

Many of the residents of the opposition enclave fear the return of President Bashar al Assad's authoritarian rule and look to Turkey to halt the Russian-led campaign that has killed hundreds and left dozens of towns and villages in ruins.
Despite the announced ceasefire, heavy bombardment of Idlib continued as Syrian government forces and those helping them continued to try to push out the resistance:
On Saturday [January 11 2020], regime airstrikes killed 18 civilians in Idlib city and the town of Binnish.

On Monday, regime helicopters dropped leaflets telling civilians to leave the opposition-held cities via the "humanitarian corridors" mentioned in the Russian embassy's tweet.

Local sources told The New Arab that there had been no civilian movement to the declared crossing points.

They also said that the regime had shelled the town of Telmans and the city of Maarat al-Numan, which was deserted by its inhabitants last month, despite the ceasefire.
It is against this backdrop that the Russian embassy made its announcements about purported humanitarian crossing points. Its tweet was accompanied by an image of people standing in line with children and luggage: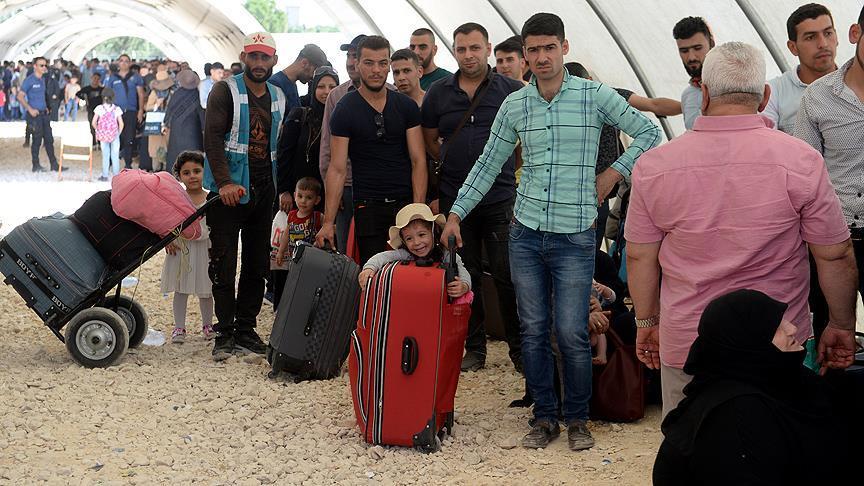 This — it was heavily implied — showed an orderly and safe line of men, women, and children leaving the area.
However, that is not the context of the image at all, as commenters quickly pointed out:
This is one of frequent #Russian lies In fact nobody who live in #Idlib have returned to Assad regions
This image is too old was of syrians returning from Turkey #IdlibUnderFire

— Mohamed Bakeer (@muhammdbakeer) January 12, 2020
It is, in fact, a repurposed photograph from a years-old story from a Turkish news organization that shows Syrians returning home from Turkey for the Ramadan holiday in 2018, not Syrians escaping a war-tattered region to safety in 2020: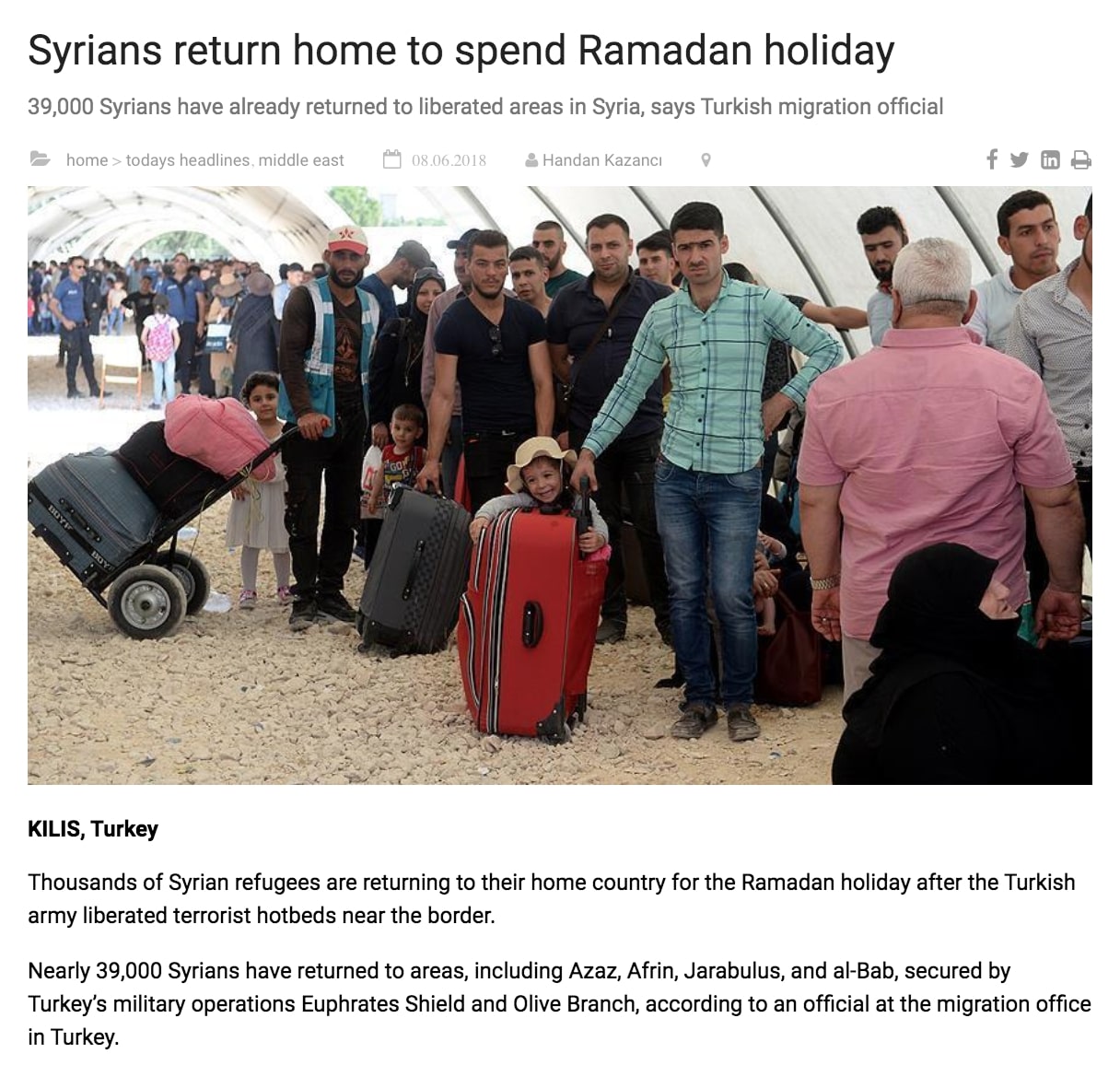 The announcement of the ceasefire appears to have been as misleading as the image. As of January 15 2020, Syrian government forces backed by Russian jets had reportedly resumed airstrikes in Idlib, putting millions of civilians at grave risk.