In June 2019, as United States President Donald Trump visited Britain to meet with the royal family and elected officials, a photograph purportedly of his English fans appeared on social media and made the usual rounds.
One popular variation (archived here) came with additional commentary about how the media refuses to tell the story of Trump's enduring popularity in England: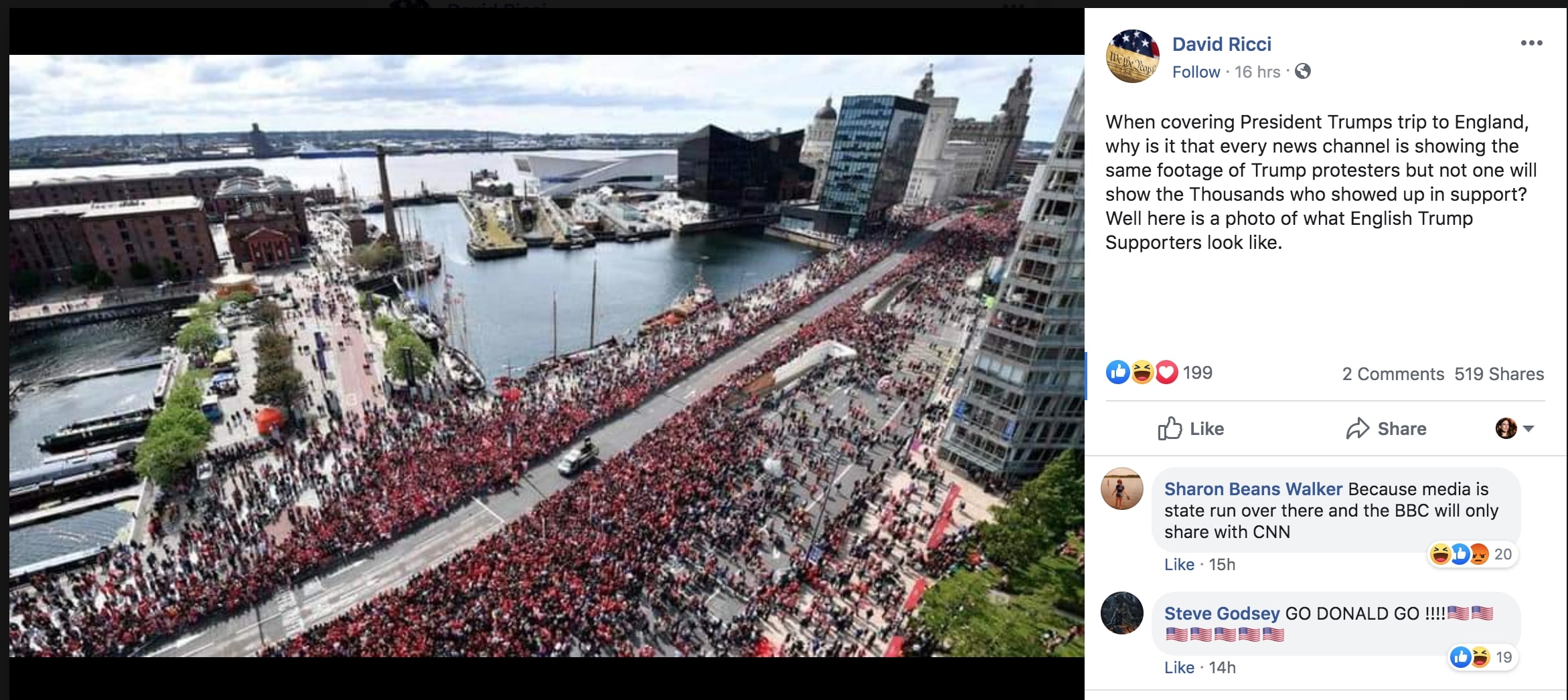 The post showed a large crowd of people clad mostly in red lining both sides of a road next to a bay or a river. The text said:
When covering President Trumps trip to England, why is it that every news channel is showing the same footage of Trump protesters but not one will show the Thousands who showed up in support? Well here is a photo of what English Trump Supporters look like.
A reverse image search quickly reveals that the reason news channels were not showing this particular scene in the context of Donald Trump is because this is not a photograph of Trump supporters in any country. It is an AFP/Getty image shot by Nick Taylor, showing Liverpool on June 2, 2019 as ecstatic fans celebrated Liverpool F.C.'s Champions League win: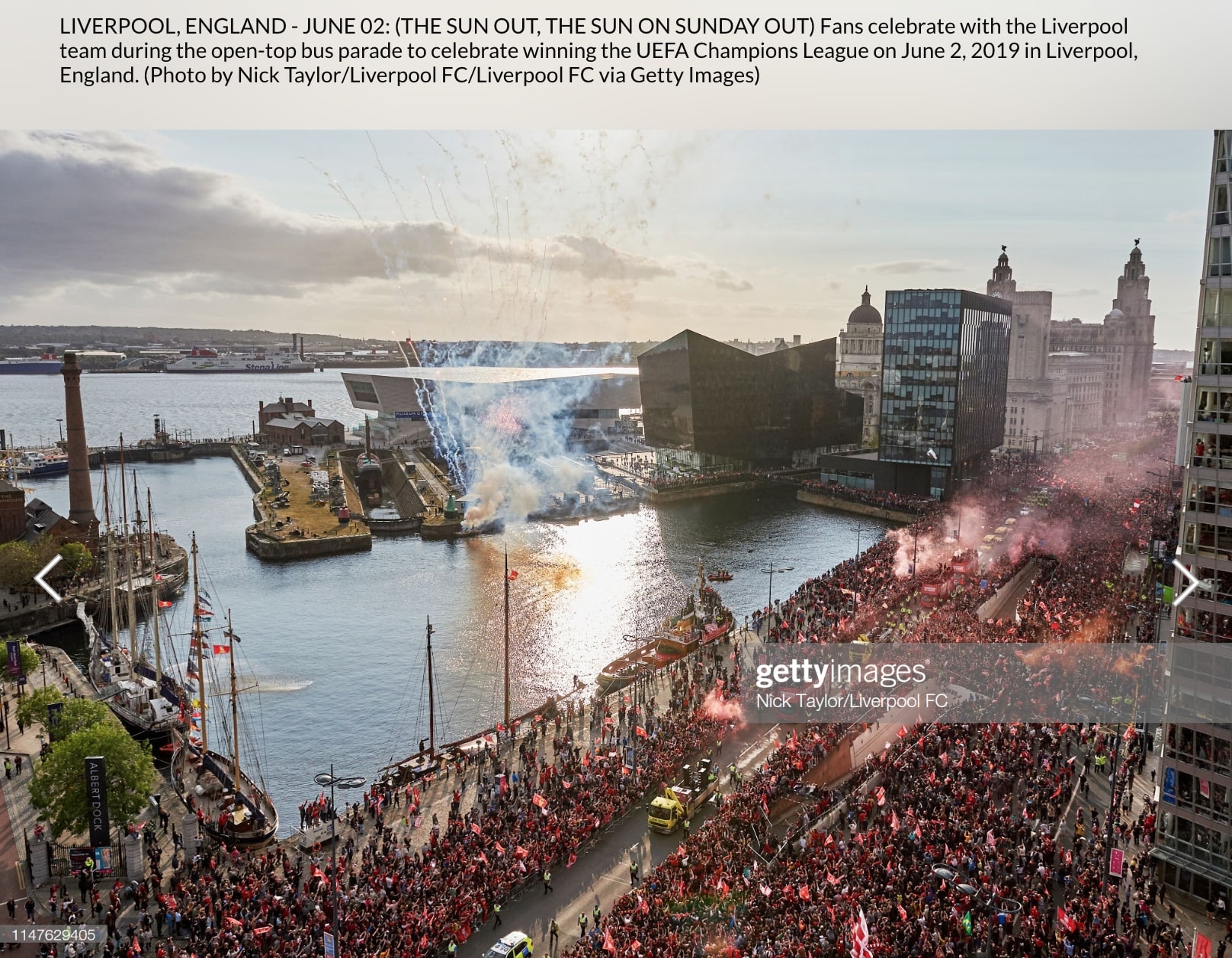 The text read:
Liverpool Parade to Celebrate Winning UEFA Champions League
LIVERPOOL, ENGLAND – JUNE 02: (THE SUN OUT, THE SUN ON SUNDAY OUT) Fans celebrate with the Liverpool team during the open-top bus parade to celebrate winning the UEFA Champions League on June 2, 2019 in Liverpool, England. (Photo by Nick Taylor/Liverpool FC/Liverpool FC via Getty Images)
The British media also did not shy away from covering Trump's fans turning out to greet him at Buckingham Palace as claimed, although many stories noted that supporters were outnumbered, and not just by protesters:
Amid the threat of major protests during his UK state visit, a handful of Donald Trump supporters gathered outside Buckingham Palace to welcome the US leader – calling him a "hero" whose presidency the next British prime minister should try to emulate.

Jerry and Lisa Foster, from Hallendale Beach in Florida, said they wanted to show their support for their president, who was the best since Ronald Reagan.

"He's his own person, he's not being bought by anybody," Mr Foster said.

"He doesn't do it for the money but because he loves America. That's the way every country needs to do it – it should be like that here too: England first."

The majority of the crowds lining the mall were tourists, most of whom were unaware who was visiting.
After honoring World War II veterans with other world leaders at a D-Day commemoration, Trump traveled to Ireland to meet with Taoiseach Leo Varadkar — before heading to his golf resort in Doonbeg.