Tesla Motors CEO Elon Musk drew another round of criticism online after reposting a restaurant chain's promotional photograph without attribution.
Musk posted the photo — an "ice cream sundae in a martini glass," as he described it — on his Twitter account on May 12 2020.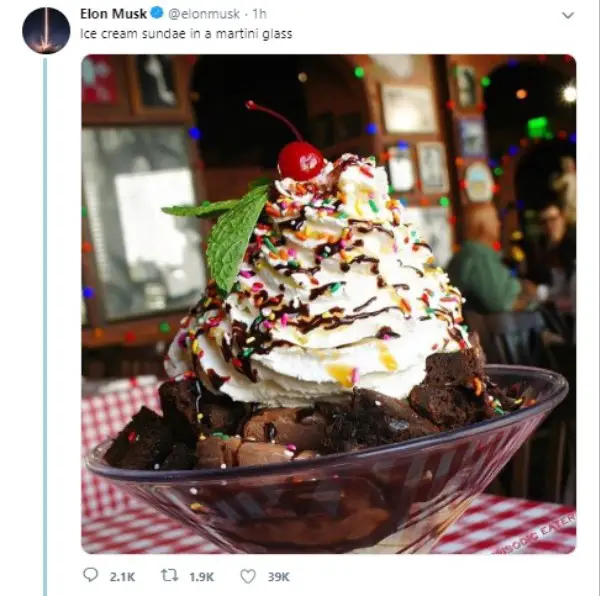 Other users quickly noted, however, that the photo was first posted by Buca di Beppo in 2017: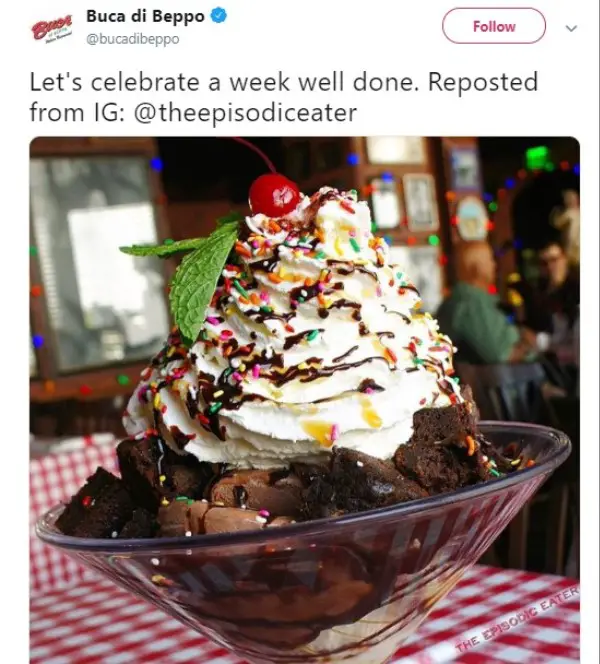 Musk's post, in fact, still contained the watermark added by the original photographer, who also confirmed it was her work.
"I don't understand how something from over 3 years ago was found, but a few people noticed the watermark and tagged me, although it would've been nice for the 100K people who liked the original tweet to know it was originally mine," she wrote.
The criticism over the photograph came amid Musk's real-world dispute with California health officials when he declared he would reopen his company's facility in Fremont, California. Musk, who has consistently downplayed the dangers posed by the COVID-19 pandemic and called stay-at-home safety measures "fascist," at one point threatened to move his operations to another state.
On May 13 2020, officials in Alameda County announced that they had capitulated and would allow Musk to continue operations.
"We will be working with the Fremont Police Department to verify Tesla is adhering to physical distancing and that agreed upon health and safety measures are in place for the safety of their workers as they prepare for full production," officials said in a statement.