Is 'Friends' Leaving Netflix in January 2019?
Claim
"Friends" is leaving Netflix on January 1, 2019.
Like this fact check?

Reporting
Fans of the beloved sitcom Friends, which featured four, well, friends living in a late-1990s New York City apartment together and doing late-1990s things together, mourned together on social media in early December 2018 when Netflix apparently announced it would no longer be carrying the show after the new year: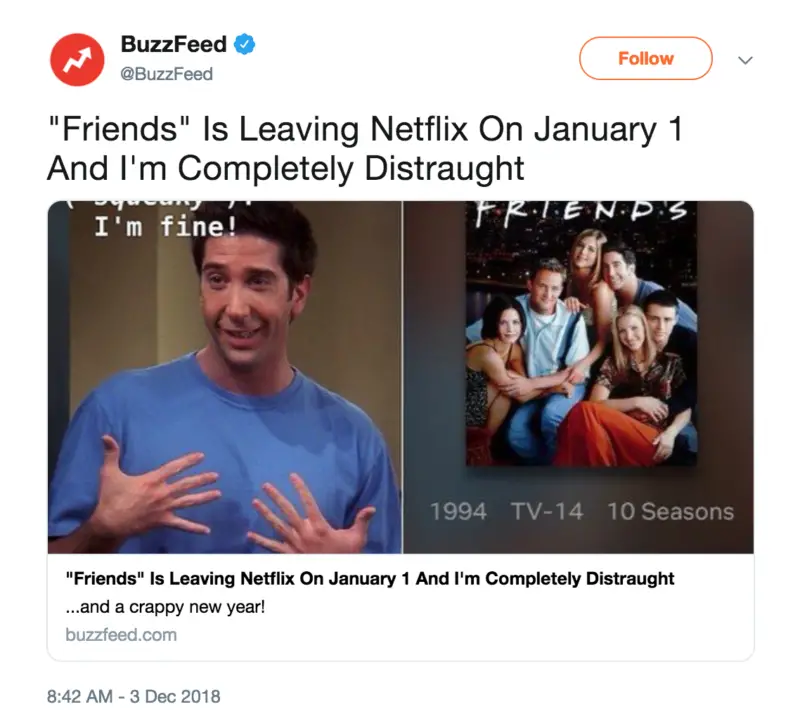 The story went viral almost instantly, upsetting so many dedicated fans that soon the show was trending. on social media — to the point that Netflix announced that it planned to keep it around
for another year
:
As for the streaming future of Friends, it's widely expected that the ensemble comedy will move to WarnerMedia's streaming platform in 2020 as the new service is expected to launch in the fourth quarter of 2019.

Over the weekend and into Monday morning, Friends fans had been posting and noting when the show's Netflix page indicated that the beloved NBC sitcom would be leaving its sole streaming home on Jan. 1. As of Monday afternoon, however, the expiration date had been removed from Friends' show page, and Netflix's chief content officer Ted Sarandos told The Hollywood Reporter that the show's "departure is a rumor."
Netflix made it official on Twitter: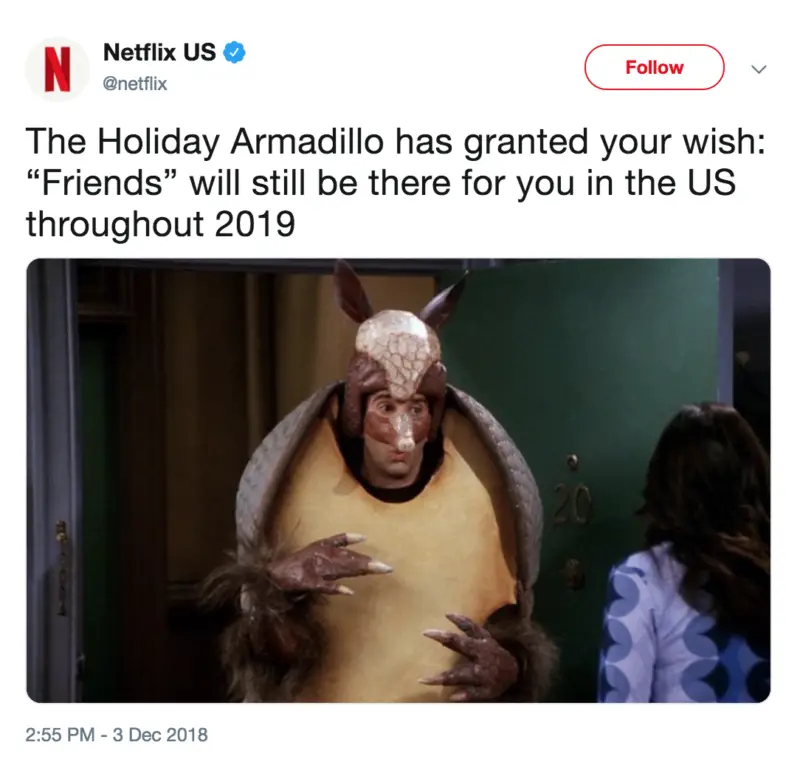 It was true that
Friends
was leaving Netflix — but since so many fans expressed disappointment, the show will remain on the streaming service until 2020.
The show has been available there since 2015.