Santorini Holidays Facebook Giveaway Scam
Claim
The Facebook page "Santorini Holidays" is giving away an all expenses paid trip to Greece.
Like this fact check?

Reporting
Over a quarter of a million Facebook users have shared a purported giveaway shared by the page "Santorini Holidays" (archived here) in April 2019. A featured album of (admittedly beautiful) pictures is captioned as follows:
We're going to celebrate our Grand Opening by doing something special for you. We're going to be rewarding someone who has shared then commented by April 16th with a 7 night holiday for 4 people in this 2 Bedroom 5 star hotel. You will have a year to use the holiday. No need to worry about flights & travel, it's all included.
The pitch covers all bases for maximum "likes" and "shares" — purportedly offering a round-trip vacation to Santorini, with all expenses covered in the "giveaway." An "About" page on Facebook (archived here) suggests that the entity sponsoring the trip has been in business since 2014: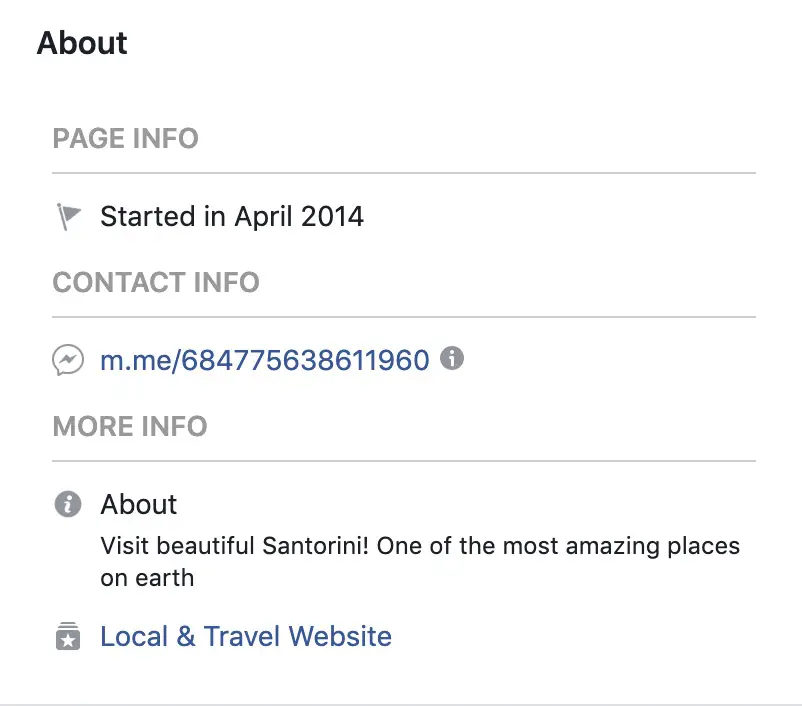 No information about who or what is behind the purported giveaway anywhere on the page. If any legitimate company was to put together such a giveaway its incentive would be exposure, yet no promotional return on advertising investment appeared on the Santorini Holidays "giveaway" page.
Additionally, despite the provided date of "2014," a Facebook "transparency" field displayed on the Santorini Holidays page indicates that the page was created on March 29 2019: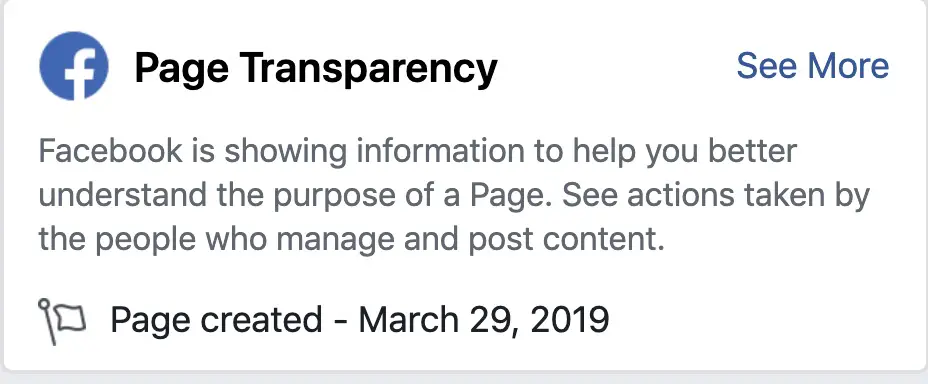 Yet another clue was apparent in the page's use of beautiful photographs, showcasing Santorini's glittering seas and characteristic architecture. The photos were postcard-ready, and that was no coincidence, as most actually are stock photographs — and some of the images have already been used as postcards: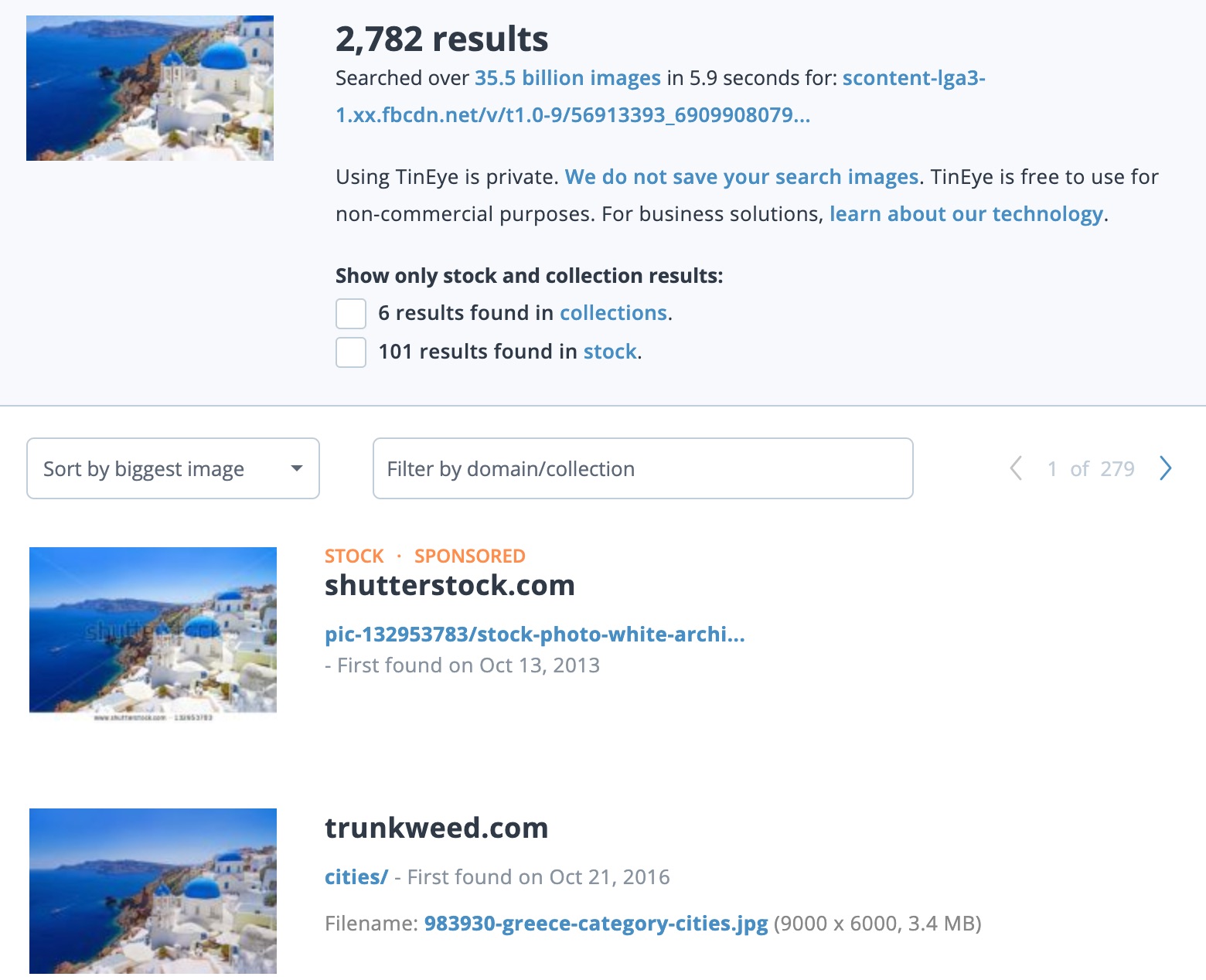 Another telltale signal of a scam was that the images matched hotels in Santorini, hotels which were not named in the "giveaway," like Volcano View Villas and the Chromata Hotel: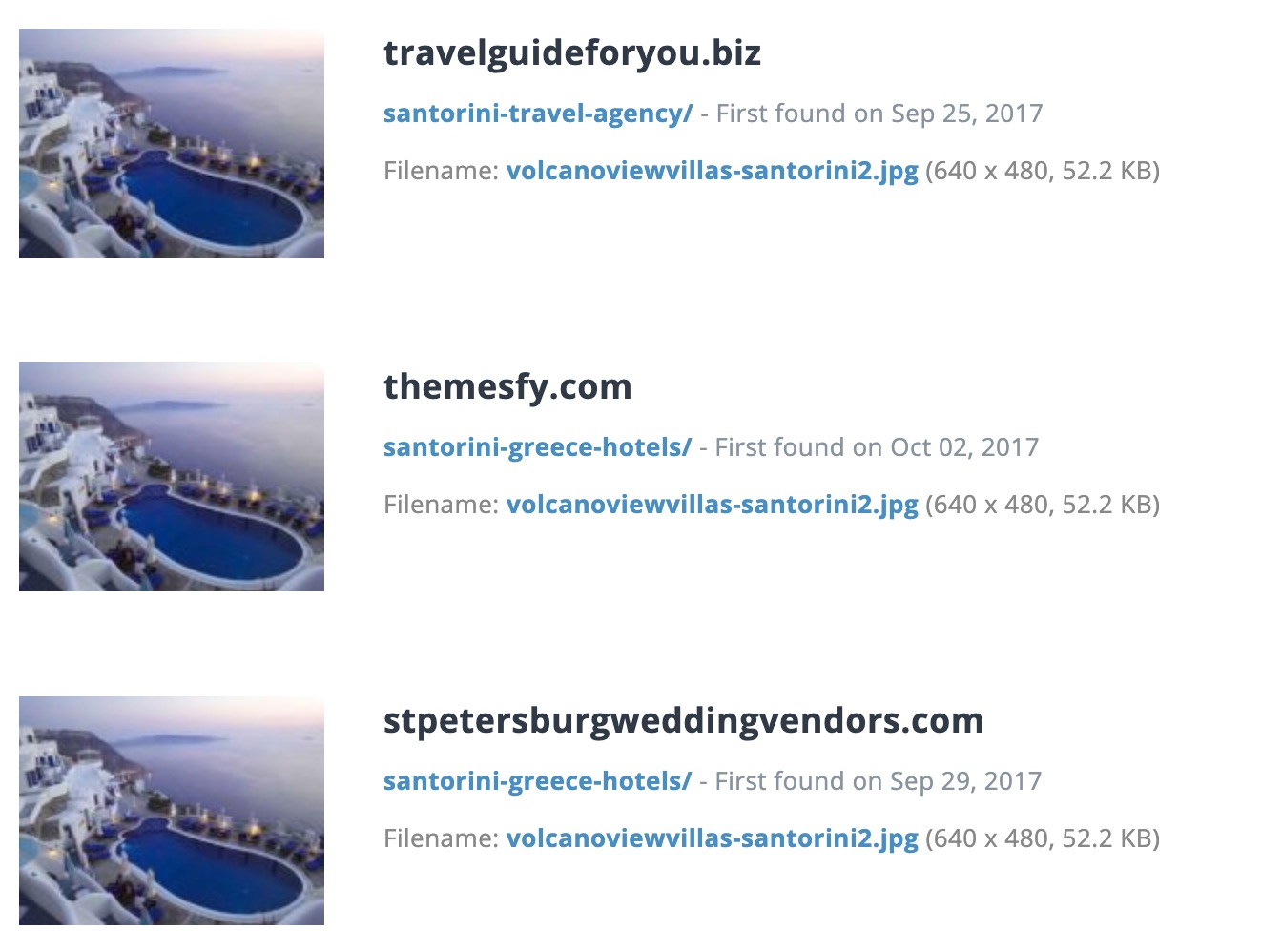 It appears more than anything as though the page's creators intended to build an audience, and dangling a desirable "prize" allows them to exploit reader wanderlust to "pump and dump" a relatively new Facebook page seeded with likes and shares (the "giveaway" terms require valuable engagement), which then creates a large audience that can then later be exploited by mining varying levels of personal data from those who have "liked "pages of dubious origin or selling the new-popular appearing page to less savory entities, and so on. The practice is known as "like-farming," and we know some of the other tactics here as "engagement bait."
Nearly identical scams appeared in July 2017 (Bora Bora Holidays) and August 2017. Consumer Affairs described the mechanism of the scam in relation to a similar page that falsely promised a Disney World vacation giveaway:
Like-farming, or share-farming, is a form of Facebook scam almost as old as Facebook itself. Like-farmers start pages and fill them with content dedicated to collecting as many comments, "Likes" and "Shares" as possible in the shortest amount of time.

Since Facebook's ranking algorithms place a high value on popularity (as measured by comments, likes and/or shares), these highly liked-and-shared pages therefore have a much greater chance of appearing in people's "Feeds" and being seen by more Facebook users, which increases the odds of their getting still more comments, Likes and shares, which increases the odds of them appearing in more people's "Feeds," and so forth.

Then, once the page has a sufficiently high popularity rating, the like-farmer either removes the original content and replaces it with something else (usually malware or scam advertising); leaves the page as is and uses it as a platform to spread malware, harvest people's marketing information or engage in other harmful activities; or outright sells the now-popular site to cybercriminals in a black market web forum.

All such actions are in complete violation of Facebook policy, of course, but con artists by definition tend not to follow the rules.
The "Santorini Holidays" scam is not as low-risk as it appears at first glance, as "likes" and "shares" also put Facebook users at risk of encountering malware, among other things. Like-farming victims often soon find their profiles tacitly endorsing scams, hate pages, and other unpleasant endeavors that are unlikely to accrue engagement through legitimate means. Genuine contests and giveaways, particularly of valuable experiences or objects, are extremely rare; furthermore, they are almost always conducted through official channels for big-name brands and well-known companies.