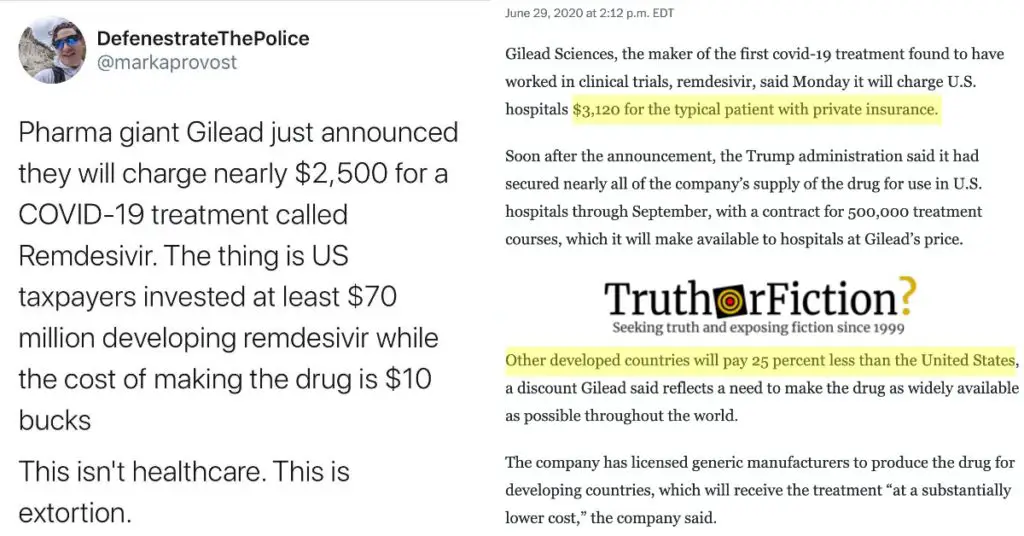 A viral Facebook meme misrepresents why hydroxychloroquine/chloroquine fell from favor and remdesivir became the next great COVID-19 hope.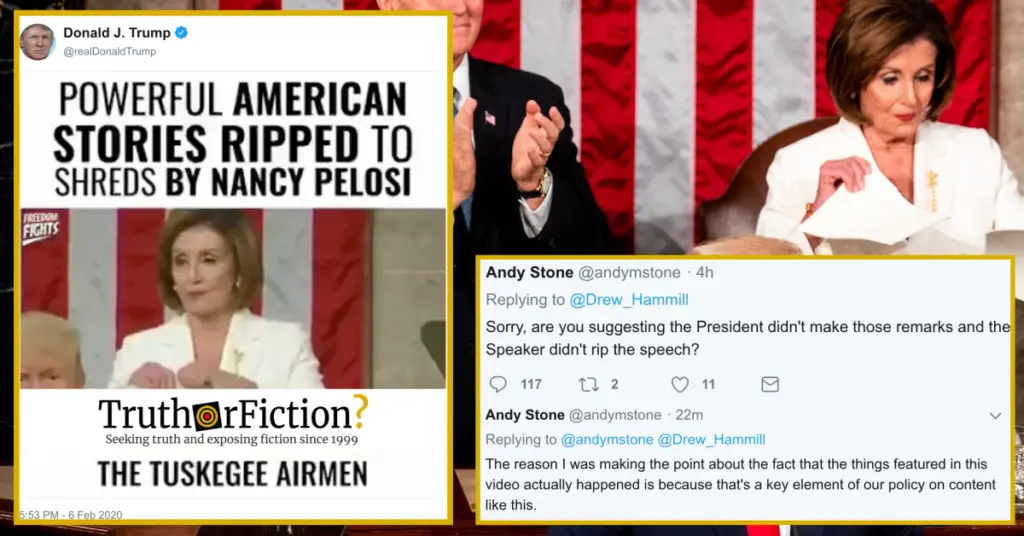 Video shared by U.S. President Donald Trump on Twitter appears to show House Speaker Nancy Pelosi tearing up stories of veterans and other Americans.
A strange and initially unlabeled piece of sponsored Facebook public relations material masquerading as editorial content disappeared soon after it was properly labeled.