ABC News Yanks 'Slaughter in Syria' Video Revealed as YouTube Clip Filmed in Kentucky
On October 14 2019, ABC News walked back a story that aired on two of its marquee programs after the footage was revealed to be a YouTube clip filmed in the United States in 2017.
"This video obtained by ABC News, appears to show the fury of the Turkish attack on the border town of Tal Abyad two nights ago," correspondent Ian Pannell said as the footage bearing the headline "Slaughter in Syria" aired on October 13, 2019. While the story is no longer available on the network's website, video of the segment can still be found online: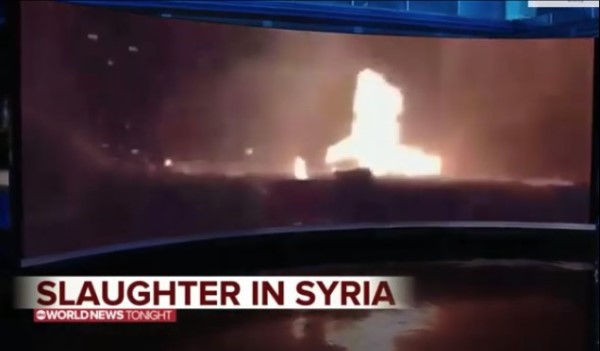 The footage also aired during a segment on Good Morning America before social media users pointed out its resemblance to a separate video, "Knob Creek night shoot 2017," filmed in 2017 in Kentucky. The tech news site Gizmodo later uploaded its own clip demonstrating that the footage is identical.
World News Tonight later said on Twitter:
We've taken down video that aired on "World News Tonight" Sunday and "Good Morning America" this morning that appeared to be from the Syrian border immediately after questions were raised about its accuracy. ABC News regrets the error.
Conspiracy theorists quickly seized on the apparent mistake to accuse ABC of engaging in disinformation: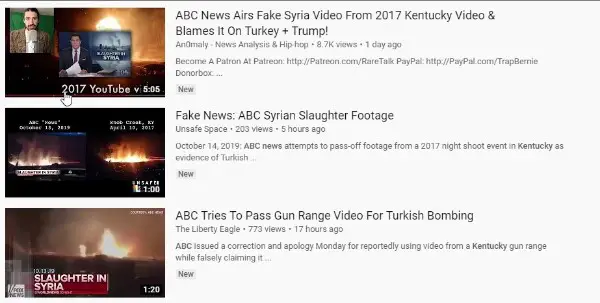 The Knob Creek Gun Range, where the original footage was shot, also mocked ABC over the issue; it said on its Facebook page, "We'd like to thank ABC news for the free advertising on our Bi-Annual Machine Gun Shoot and Military Gun Show!! Keep up the good work ABC News!! And a big thanks to our patrons and spectators for taking notice and notifying us of their BIG 'mistake.'"
ABC News did not respond to our request for comment; we remain unsure how the footage came to be misused.