A Pro Wrestling Legend Becomes a Giant Topic on Twitter
Longtime fans of pro wrestling — or maybe just of the 1987 film The Princess Bride — likely let out a cheer in late October as a familiar face became a popular topic.
The visage of the late Andre the Giant gained traction on Twitter after an account posted a bust of him alongside the caption, "Scientists at Stanford University have reconstructed this 3D model of how Joseph, the husband of Mary the Mother of Jesus Christ might have looked." (This is not true.)
Scientists at Stanford University have reconstructed this 3D model of how Joseph, the husband of Mary the Mother of Jesus Christ might have looked. pic.twitter.com/zw0XOphtDk

— 🎃💀🦇🄽🄸🄲🄺🦇💀🎃 (@ColossusNick) October 26, 2022
That account later noted that the model was taken from a separate image, not a "reconstruction."
But as Sports Illustrated reported, as the post gained attention — it has been shared thousands of times on the platform — "Andre The Giant" became the top trend in the United States: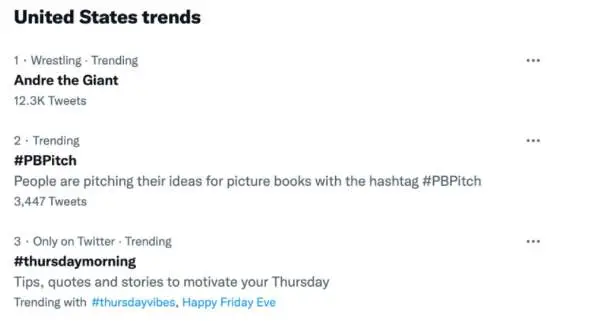 Standing a reported 7-feet-4-inches and billed as "the Eighth Wonder of the World" during his pro wrestling career, Andre (born Andre René Roussimoff) was himself the subject of many an urban legend before and after he died on January 27, 1993. As Bleacher Report recounted in 2014:
Folklore has him consuming 7,000 calories in alcohol a day, consuming 72 double shots of vodka in a sitting, and passing out in a hotel lobby after finishing 119 beers. Unable to move the sleeping giant up to his room, the tale continues, Andre's companions had no choice but to disguise him as a piece of furniture, concealing him with a piano cover.

Rarely did Andre ever allow a friend to pick up the tab — or exit the bar. "When he started buying drinks," Burke says, "you forgot what time it was or what town you were in. It was kind of hard to refuse Andre."
One of the French performer's co-stars in The Princess Bride, actor Mandy Pantinkin, also took notice of the image:
Anybody want a peanut!? https://t.co/raJIVxKmPz

— Mandy Patinkin (@PatinkinMandy) October 27, 2022
Internet interest around forensic anthropology, a field that involves actual reconstructions of this type, has its own long history; in 2001, for example, a team of BBC researchers used what CBS News called "the 2,000-year-old skull of a Jewish man found in a Jerusalem building as a starting point" to produce what they called a reconstruction of the face of the Biblical figure Jesus Christ for the documentary Son of God.
The following year, Popular Mechanics published a similar reconstruction by medical artist Richard Neave: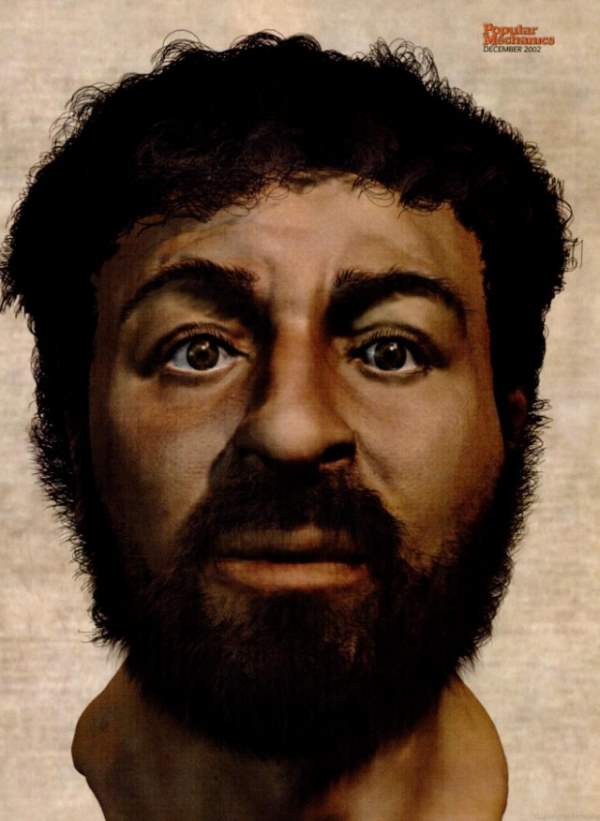 According to the magazine:
With three well-preserved specimens from the time of Jesus in hand, Neave used computerized tomography to create X-ray "slices" of the skulls, thus revealing minute details about each one's structure. Special computer programs then evaluated reams of information about known measurements of the thickness of soft tissue at key areas on human faces. This made it possible to re-create the muscles and skin overlying a representative Semite skull.
Neave did point out that his image depicted "an adult man who lived in the same place and at the same time as Jesus." But as so often happens, online attention drifted back toward Neave's work years later; in 2015 the image recirculated and garnered fresh coverage after Esquire republished the article.
We contacted Stanford seeking comment on being part of the "story." We have not heard back.