Was a Texas Ramada Hotel Charging $999 For Rooms After a Huge Winter Storm?
Claim
A Ramada hotel in Austin, Texas charged guests $999 per night amid a blackout in February 2021.
Like this fact check?

Reporting
As residents across Texas fought power blackouts on February 15 2021 following a massive winter storm, a Ramada Hotel in Austin came under criticism online for appearing to respond by price-gouging people seeking shelter with electricity.
Reporter Tony Plohetski was one of several Twitter users who posted photographs of listings for the Ramada by Wyndham Austin South advertising rooms for $999 a night:
NEW: Hotels in Austin are utterly booked as people escape freezing homes. There is availability at a Ramada by Wyndham in South Austin. Price? $999. pic.twitter.com/Srz9J35MAQ

— Tony Plohetski (@tplohetski) February 16, 2021
We looked at the Wyndham Hotels website the same day to check their listings, and we also saw both one-bed and two-bed rooms listed at $999 each: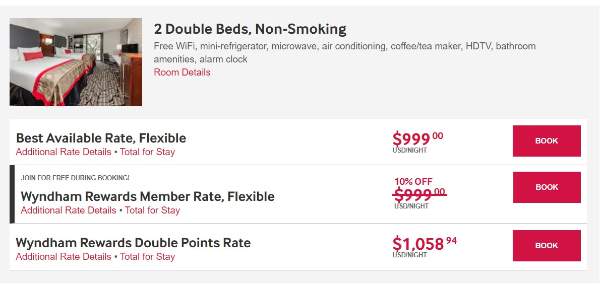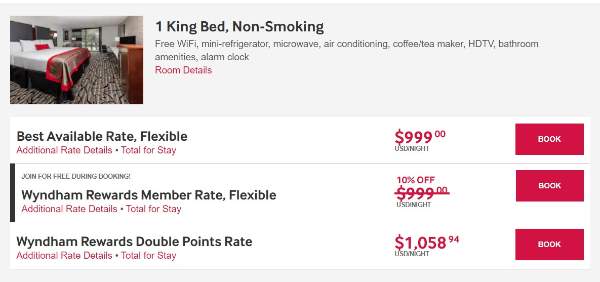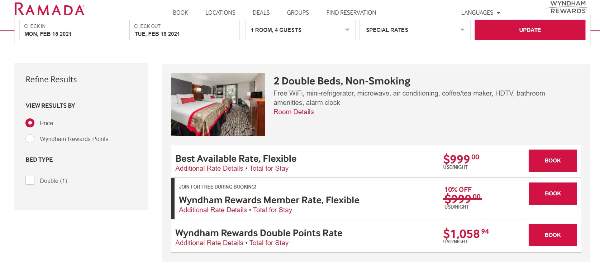 We contacted Wyndham Hotels & Resorts seeking more information about the apparent price increase and received this response from a company spokesperson:
We do not tolerate price gouging and require that hotels comply with all local, state and federal laws. In speaking with the owner of this hotel, which is independently owned and operated as a franchise, it's our understanding that the temporary rate increases seen online were the result of the property working to close out its inventory as it managed the loss of power and other utilities. We have since been assured that no guests were charged, nor was there any intent to charge, the rates shown. While the hotel is not accepting new reservations, guests currently staying at the property are being allowed to extend their stay at no additional cost while they wait for conditions to improve.
The online price listing became one of several points of criticism as residents without power scrambled to find shelter. A photo posted by KVUE-TV reporter Terri Gruca, showing the city's downtown area well-lit while another part of the city was completely dark, was shared more than 3,000 times on the platform.
"A tale of two cities — on the right is downtown Austin," Gruca wrote. "To the left East Austin. Look who has power."
A tale of two cities – on the right is downtown Austin – to the left East Austin. Look who has power. @KVUE pic.twitter.com/nxhgU2efak

— Terri Gruca (@TerriG_KVUE) February 16, 2021
According to KXAN-TV, more than 4 million Texans remained without power as of the morning of February 16 2021 prompting criticism of the Electric Reliability Council of Texas (ERCOT), the private group that monitors the state's electric grid.
"We need to keep power flowing safely and effectively and when we saw particularly Sunday night as the storm blew in, the operators at ERCOT are thinking about that safety and that margin for safety all the time," ERCOT president Bill Magness told the station. "We would not have asked for any customer to have to be without power particularly in this terrible cold situation unless we needed to manage the overall security of the electric grid. So when we first ask for those outages to happen, that was paramount. And remains so."
As the Texas Tribune reported, the state relied on privately-run utilties more and more during the 19th and 20th centuries to stay "out of the reach of federal regulators," culminating in the creation of Magness' group:
ERCOT was formed in 1970, in the wake of a major blackout in the Northeast in November 1965, and it was tasked with managing grid reliability in accordance with national standards. The agency assumed additional responsibilities following electric deregulation in Texas a decade ago. The ERCOT grid remains beyond the jurisdiction of the Federal Energy Regulatory Commission, which succeeded the Federal Power Commission and regulates interstate electric transmission.
Ed Hirs, an energy fellow in the Department of Economics at the University of Houston chided ERCOT to the Houston Chronicle for creating the conditions that led to the widespread loss of power. He said:
The ERCOT grid has collapsed in exactly the same manner as the old Soviet Union. It limped along on underinvestment and neglect until it finally broke under predictable circumstances. For more than a decade, generators have not been able to charge what it costs them to produce electricity. If you don't make a return on your money, how can you keep it up? It's like not taking care of your car. If you don't change the oil and tires, you can't expect your car to be ready to evacuate, let alone get you to work.
The Tribune also reported that Republican Gov. Greg Abbott moved to list ERCOT as an "emergency item" in the state legislative session, allowing the Republican-controlled legislature to address it within the first 60 days after convening.
"The Electric Reliability Council of Texas has been anything but reliable over the past 48 hours," the governor said. "Far too many Texans are without power and heat for their homes as our state faces freezing temperatures and severe winter weather. This is unacceptable."
According to the Chronicle, at least ten deaths in and around that city have been linked to the storm, so far.