Mozilla CEO Stepped Down Over Proposition 8 Donation-Truth!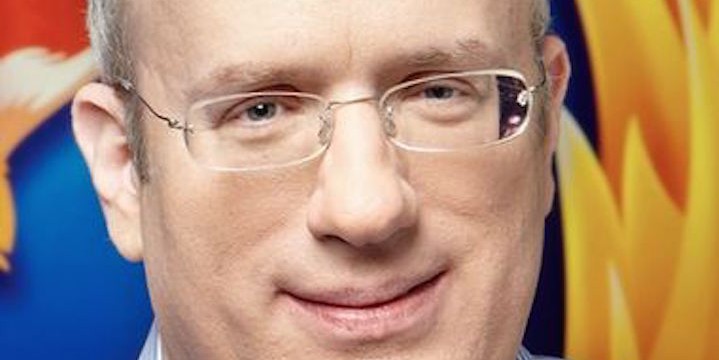 Mozilla CEO Stepped Down Over Proposition 8 Donation-Truth!
Summary of eRumor:

This is a forwarded email that appears to look like an article about Brendan Eich, who was appointed CEO of Mozilla on March 24, 2014. The article alleged that Eich stepped down because of a protest launched against Mozilla by an online dating website called "OKCupid." The reason for the protest was because Eich supported Proposition 8 in California with a $1,000 donation. Proposition 8 was a bill on the 2008 ballot that banned gay marriage in the Golden State.
The Truth:
The article in the example  is real and was was posted on the website of Dish.Andrewsullivan.com.
Brendan Eich, who was appointed chief executive officer (CEO) of Mozilla on March 24, 2014, has stepped down, according to an April 3, 2014, entry on the blog section of the Mozilla website. The blog said Eich "made this decision for Mozilla and our community."
According to an April 1, 2014 article by USA Today the online dating website, OKCupid, started the protest against Mozilla. OKCupid wrote a notice to visitors using Mozilla's Firefox web browser to read a letter calling for a boycott of Mozilla. Their reason for the protest was Mozilla's selection of Eich as the company's new leader, who was described by OKCuptin as "an opponent of equal rights for gay couples." The article said that Eich made a $1,000 donation to California's Prop 8, an initiative to ban gay marriage in the state.
After his appointment, Eich declared his commitment to equality on his website blog and stood by Mozilla's policy of "inclusion of health benefits for same-sex couples."
Mozilla noted on its blog that the company "believes both in equality and freedom of speech. Equality is necessary for meaningful speech. And you need free speech to fight for equality. Figuring out how to stand for both at the same time can be hard."
Recent developments indicate that Eich's leaving Mozilla may have landed the company in more hot water than it bargained for.
On April 4, 2014, the Washington Times reported that conservative "activist Ben Shapiro is leading up an online charge of fellow political compadres to boycott the browser Firefox — an outraged response to the Mozilla chief's departure from his CEO role due to gay rights' protests."
The Washington Times article went on to say, "Mr. Shapiro has started a movement — complete with petition — to get as many Internet users as possible to 'uninstall or cease using Mozilla."
Posted 04/04/14
---
A real example of the eRumor as it has appeared on the Internet:
The Hounding Of A Heretic



The guy who had the gall to express his First Amendment rights and favor Prop 8 in California by donating $1,000 has just been scalped by some gay activists. After an OKCupid decision to boycott Mozilla, the recently appointed Brendan Eich just resigned under pressure:

In a post at Mozilla's official blog, executive chairwoman Mitchell Baker confirmed the news with an unequivocal apology on the company's behalf. "Mozilla prides itself on being held to a different standard and, this past week, we didn't live up to it," Baker wrote. "We didn't act like you'd expect Mozilla to act. We didn't move fast enough to engage with people once the controversy started. We're sorry. We must do better."

The action comes days after dating site OKCupid became the most vocal opponent of Eich's hiring. Mozilla offered repeated statements about LGBT inclusivity within the company over the past two weeks, but those never came with a specific response from Eich about his thousands of dollars of donations in support of Proposition 8, a California ballot measure that sought to ban gay marriage in the state.

Will he now be forced to walk through the streets in shame? Why not the stocks? The whole episode disgusts me – as it should disgust anyone interested in a tolerant and diverse society. If this is the gay rights movement today – hounding our opponents with a fanaticism more like the religious right than anyone else – then count me out. If we are about intimidating the free speech of others, we are no better than the anti-gay bullies who came before us.