Before Donald Trump even took the office of the U.S. presidency, a Democratic fundraising group drew attention online for threatening "treason charges" against him and other political officials.
In December 2016 Scott Dworkin, head of the Democratic super PAC "the Democratic Coalition Against Trump" announced that his group would be "filing complaints for treason" against Trump as well as Trump's attorney Rudolph "Rudy" Giuliani, then-Senate Majority Leader Mitch McConnell, and then-FBI Director James Comey: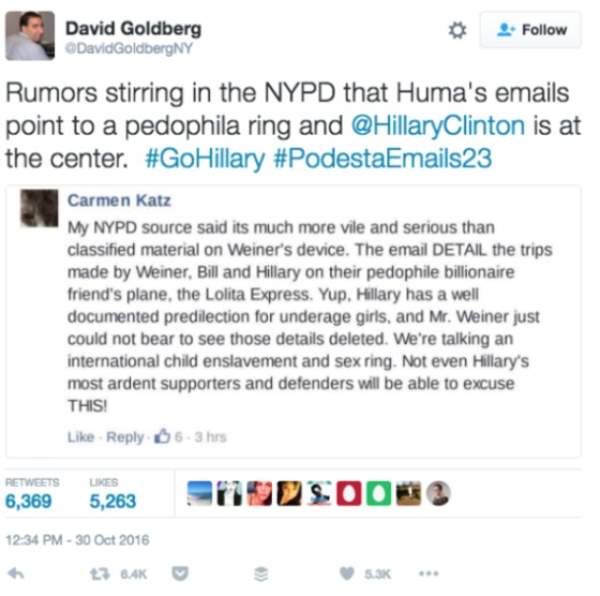 Dworkin's group had actually already filed a complaint to the Department of Justice against Comey, accusing him of interfering in the 2016 presidential election. It filed a similar complaint to Comey's agency accusing right-wing operative Roger Stone — a Trump confidant — of treason.
But in reality, no treason charges were filed against any of the officials Dworkin named, despite breathless blog headlines claiming otherwise.
However, Trump would end up facing a barrage of legal trouble anyway. The disgraced former president faces a March 2024 trial in New York state on charges of business record falsification for hush money payments related to his extramarital affairs with adult performer Stormy Daniels; a May 2024 trial in Florida for allegedly illegally hoarding classified documents in his Florida resort after losing the presidency; he is still being investigated for he also faces more possible charges in Georgia over a purported attempt to have election results tilted to his favor there. As the Guardian reported:
Among the state election law charges that prosecutors were examining: criminal solicitation to commit election fraud and conspiracy to commit election fraud, as well as solicitation of a public or political officer to fail to perform their duties and solicitation to destroy, deface or remove ballots….
Trump is also being investigated for possible federal charges related to the January 6 2021 coup attempt by his supporters against the U.S. Capitol. as NPR summarized in July 2023, he could not only be the first former U.S. president to be criminally indicted, he could face criminal cases in three states.
Update 7/26/2023, 2:13 p.m. PST: This article has been revamped and updated. You can review the original here. — ag