Dunkin' Donuts is Closing Down-Fiction!
Summary of eRumor:
Dunkin' Donuts has declared bankruptcy and plans to close all of its shops by late November.
The Truth:
Dunkin' Donuts has not filed for bankruptcy, and it's not closing any shops.
That rumor was started by a "prank news" website called FCX News Online. A link to the story appeared on social media sites with the luring headline, "Dunkin' Donuts Declares Bankruptcy: Closing All Stores by Late November."
When social media users click through to the story, however, they're greeted by a pop-up that says, "You Got Punked!":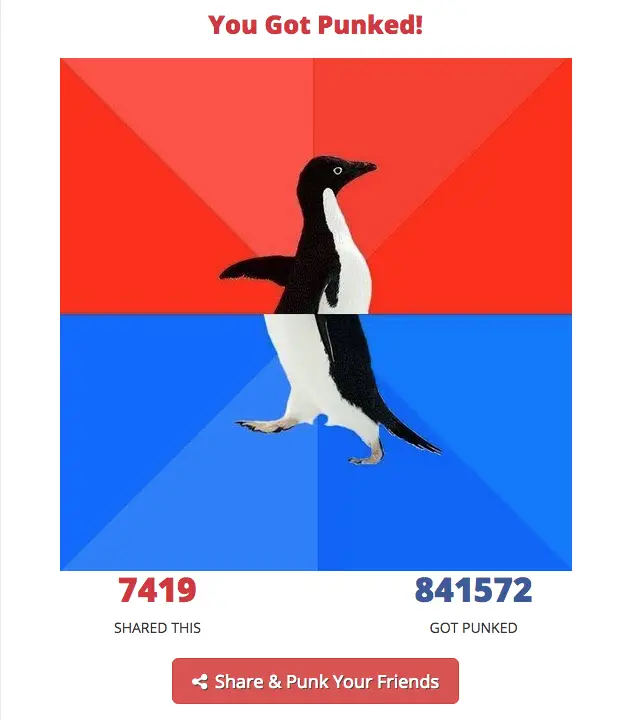 Within days of being posted, nearly 850,000 social media users had been "punked" by false reports of Dunkin' Donuts' demise.
In reality, the opposite was happening to Dunkin' Donuts when the story went viral. The donut chain, which is owned by Baskin Robbins, has shifted into growth mode and is adding locations in the U.S. and around the world, Quartz reports:
The strange expansion pattern means the Dunkin' Donuts brand is still heavily identified with the US Northeast. And while the supremacy of iced coffee there has given the chain a huge trend to tap into—any time of year—Dunkin' can't survive on the irrational preferences of New Englanders alone. That's why the chain is making major efforts to expand nationally and internationally in 2015. And it's doing so even where it means deviating from its well-worn menu of pastries and caffeinated beverages—in some cases, radically rebranding the whole Dunkin' Donuts concept according to the locale.
Despite recent misses (paywall) against sales forecasts, Nigel Travis, CEO of Dunkin' Brands (the parent company of Dunkin' Donuts and the Baskin Robbins ice cream chain) has been optimistic on earnings calls and in press interviews about long-term growth built on new products and new locations around the world. Right now there are more than 11,000 Dunkin' Donuts shops in 33 countries. Travis has said he eventually wants 17,000 in the US alone, and 30,000 outlets total(including Baskin Robbins locations) around the world.
So, the rumor that Dunkin' Donuts has filed for bankruptcy and will close all its locations by late November couldn't be further from the truth.