A sign expressing a particularly outlandish message supporting United States President Donald Trump grabbed attention online in February 2020: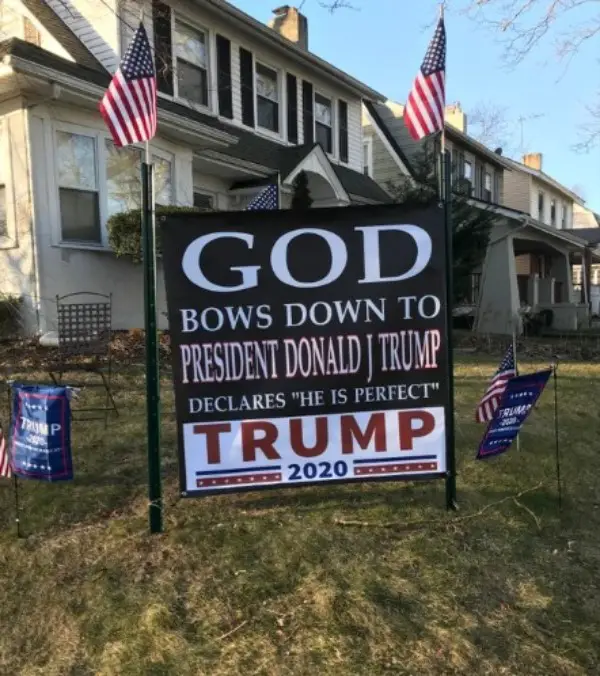 A photograph of the sign — bearing the message "God bows down to President Donald J. Trump, declares he is 'perfect'" — was posted on a Reddit page covering New Jersey, with a caption saying it was located in Asbury Park. The photograph was also shared widely on Twitter after being posted by another user.
But while the photo prompted accusations of "Trump derangement syndrome" online, the user behind the original photo post on Reddit attributed it to David Sander, a local man who has posted more than 100 anti-Trump signs on his yard since 2016: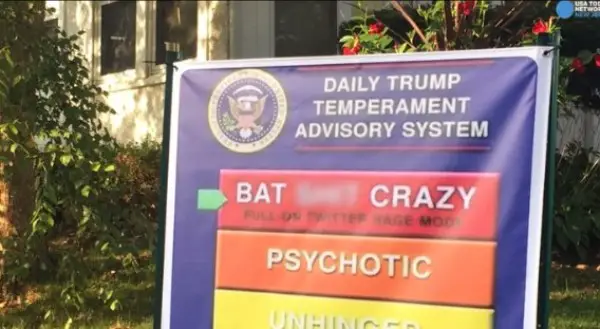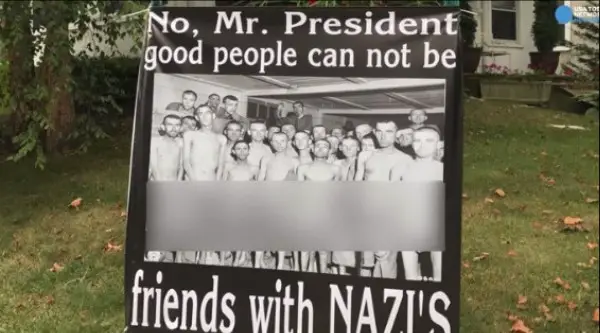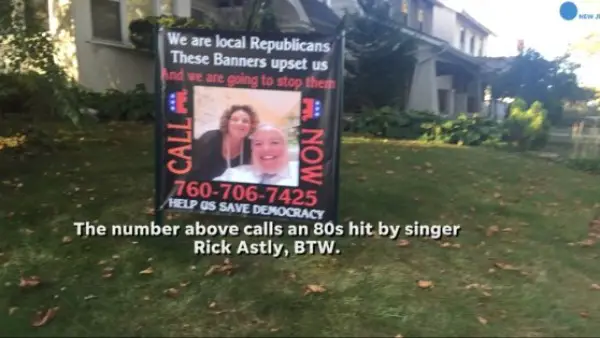 One sign, depicting Trump giving oral sex to Russian President Vladimir Putin, prompted police to come to his house in October 2019 and take the sign down under threat of a felony charge for posting obscene material.
"For me to stop would mean for other people out there would be afraid to do it," Sander told News 12 New Jersey at the time. "It would mean that the rights in this country are being eroded."
The Reddit user also said that they talked to Sander about his latest effort. "He told me the next two are so brutal he expects to be shot," they said.