Is Disney Releasing a Sequel to Bette Midler's 'Hocus Pocus'?
Claim
An illustration posted on Facebook in January 2020 is a poster for a sequel to the movie "Hocus Pocus."
Like this fact check?

Reporting
A fan-made illustration that spread around Facebook in January 2020 may have stirred anticipation in fans of the 1993 horror comedy Hocus Pocus, but it's unclear whether those hopes will be fulfilled anytime soon.
The illustration (which was shared thousands of times on the platform) shows Bette Midler's character Winifred Sanderson under the caption, "Revenge is a witch":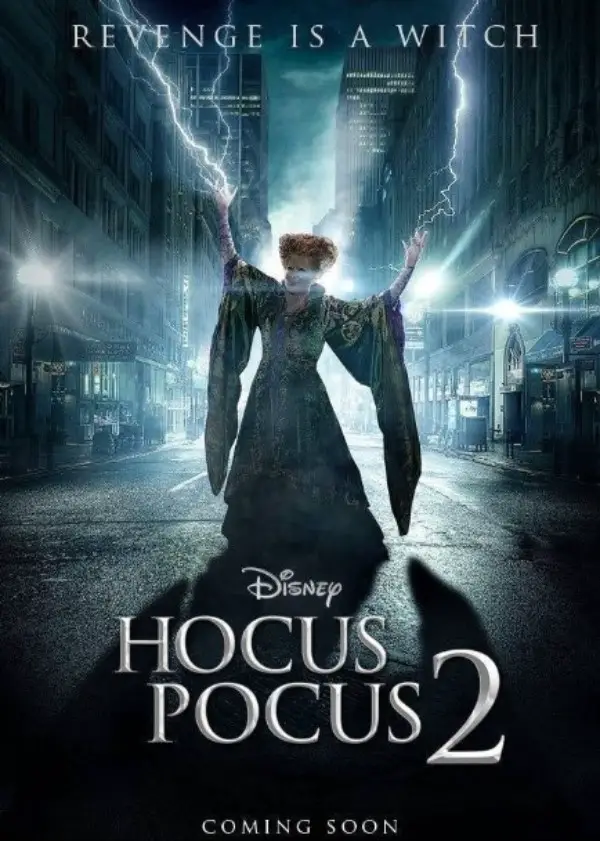 The image itself did not come from Disney. But the idea of a live-action Hocus Pocus sequel is not unfounded; in October 2019, the pop culture news site Collider reported that a follow-up film was "in the works" at Disney's streaming service Disney Plus. According to Collider, writer Jen D'Angelo had been "tasked with finding a way to bring back the original cast of Bette Midler as Winifred, Sarah Jessica Parker as Sarah, and Kathy Najimy as Mary."
However, it is fair to note that in July 2018 Disney did release Hocus Pocus and the All-New Sequel, a two-part book by A. W. Jantha that not only acted as a novelization of the film, but also involved the villainous Sanderson sisters tangling with Poppy Denison, the daughter of heroes Max Denison and Allison Watts.
We have contacted Disney Plus seeking comment.