Did ICE's Twitter Account Disappear?
Claim
The Twitter account for U.S. Immigration and Customs Enforcement (ICE) has been deleted.
Like this fact check?

Reporting
Eagle-eyed Twitter users noted on November 12 2020 that the Twitter account for U.S. Immigration and Customs Enforcement (also known as ICE) had abruptly disappeared.
While a cached version of the @ICEGov account is still available online, going to the account itself from a link on the agency's website leads to a prompt saying, "This account doesn't exist."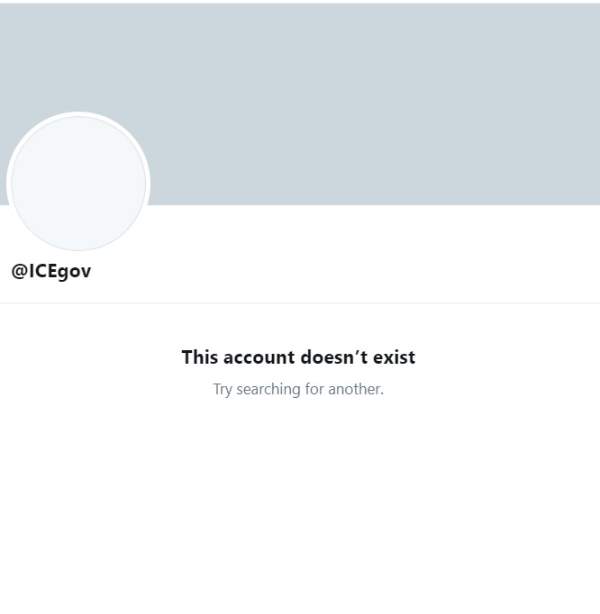 As we went to publication however, the account reappeared.
While the agency appeared to be off the platform temporarily, ICE Interim Director Tony Pham's individual Twitter account was not affected.
At least one right-wing blog has claimed that a separate user has taken credit for hacking ICE's account and causing its removal. However, the same blog called it "a foreshadowing of life under a potential Biden-Harris administration that has promised to reverse President Trump's immigration policies."
In reality, President-Elect Joe Biden's campaign website makes no mention of abolishing the agency. Instead, it states:
Ensure that Immigration and Customs Enforcement (ICE) and Customs and Border Protection (CBP) personnel abide by professional standards and are held accountable for inhumane treatment. Biden will increase resources for training and demand transparency in and independent oversight over ICE and CBP's activities. Under a Biden Administration, there will be responsible, Senate-confirmed professionals leading these agencies, and they will answer directly to the president.
We contacted Pham as well as the agency itself and Twitter seeking comment on the agency's temporary disappearance from the platform, but we have not heard back. However, the agency blamed "a technical glitch" for the outage in a post, casting doubt on the claims that the account was hacked.
We're back! No hackers, no rogue employees. We had a technical glitch and we appreciate the Twitter team's help in bringing us back online. Stay tuned here for more great news about the work that the men and women of ICE do every day to protect the homeland.

— ICE (@ICEgov) November 12, 2020
The tech news site Mashable reported that, per a Twitter spokesperson, the agency's "age" on the website was set under the minimum user age of thirteen.
"If an account's birthdate is changed to a day/month/year prior to that and our systems identify content posted by the account before they were 13 years old, they will be locked out of the account," the spokesperson said.
Update November 12, 2020 12:57 p.m. PST:Updated to note the reappearance of ICE's Twitter account.
Update November 12, 2020 1:33 p.m. PST:Updated with a comment from the agency posted online.
Update November 12, 2020 2:28 p.m. PST:Updated with more information from Mashable.