Britney Spears Stage Crasher Finds Online 'Fame' Thanks to Junk Website
Claim
A 33-year-old man in Los Angeles was arrested for targeting other men and cutting their "man bun" hair without their consent.
Like this fact check?

Reporting
A 37-year-old man arrested for crashing the stage at a Britney Spears concert in 2017 found a different type of attention online in 2023 thanks to his mugshot appearing on an online "fake news" site.
Jesse Webb was arrested on August 9 2017 for trespassing during the singer's show in Las Vegas. The local Review-Journal newspaper reported at the time:
Webb had taken to the stage to dance with Spears during "Till the World Ends" when he was overcome by security and members of Spears' dance team. Spears appeared to call out, "He's got a gun?" during the fracas, but Webb was unarmed.

A Metro spokesman said in an email Thursday that Webb was asked to leave the concert by security prior to him jumping on stage and dancing.
The gossip site TMZ reported that Webb was charged with one count of disorderly conduct and one count of battery; the site also published footage showing Webb when he was on the corner of the stage, and of him being taken off by security: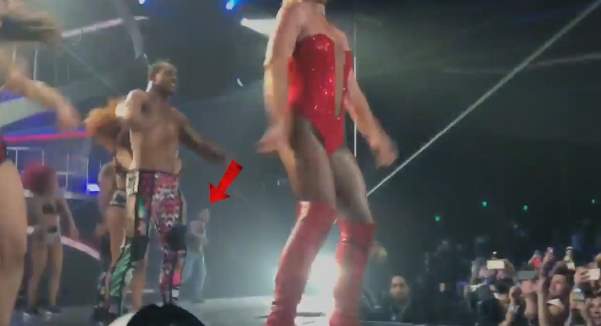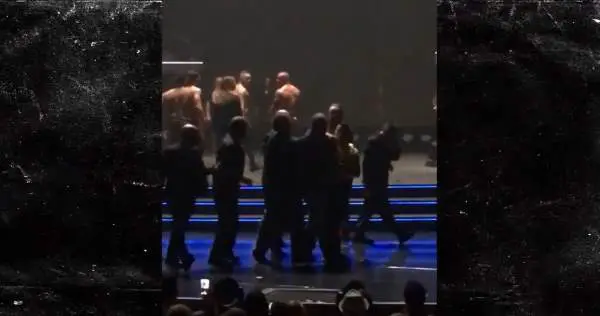 Normally Webb's fifteen minutes of "fame" would have run out after his arrest. But in February 2023 he was turned into the face — or rather, the mugshot — of a fabricated "report" about a man purportedly targeting people with a particular hairstyle:
Los Angeles, CA- Craig Ledbetter (33), has been placed into custody after reports came in from all over Downtown Los Angeles that a man had been seen running up to other men and cutting off their "Man Buns". Dozen of men filled the police station to press charges after their Top-Knots or Man Buns were removed by Craig Ledbetter. "He attacked me and aggressively removed my Top-Knot. I was in fear for my life from this mad man. It will take me years to regrow my hair. I hope he gets the punishment he deserves for wounding me so viciously.", said a victim of Ledbetter's.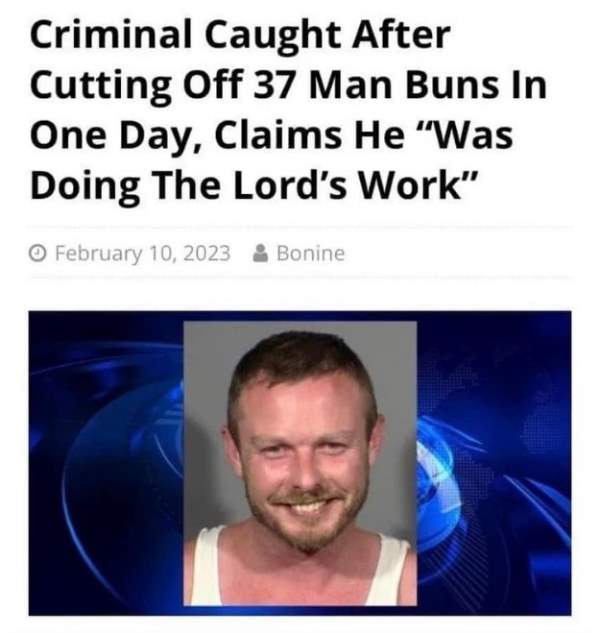 The post was published by "Daily News Reported," a site bearing similar design characteristics to "World News Daily Report," a long-running disinformation site promoting itself as "satire." It included a disclaimer:
Daily News Reported is a fabricated satirical newspaper and comedy website. Daily News Reported uses invented names in all its stories, except in cases when public figures are being satirized. Any other use of real names is accidental and coincidental.

Daily News Reported is not intended for people under 18 years of age.
As so often happens, the story of "Ledbetter" also spread through photo platforms like Imgur and iFunny.