Malia Obama Smoking Pot at Lollapalooza – Unproven!
Summary of eRumor:
Some believe that a video taken at the Lollapalooza music festival in Chicago shows Malia Obama smoking a joint.
The Truth:
While Malia Obama can be clearly seen smoking something in this viral video, there's no possible way to tell from the brief clip exactly what she is smoking.
The celebrity gossip site Radar Online posted the video public in early August 2016. Obama, who is 18, can briefly be seen smoking something in the background of a video taken by another concertgoer: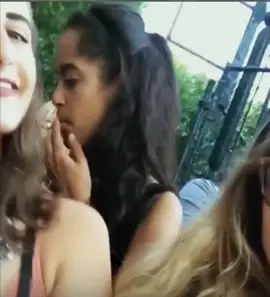 Malia can only be seen in a few frames of the video, which makes it impossible to tell if she's smoking a cigarette, a joint, or something else. And, while most people assume that she was smoking pot, there's just no way to confirm that from the video. Everyone will have to draw their own conclusions on this one.