'Most Detailed Image of a Human Cell'
Claim
"This photo is the most detailed model of a human cell to date, obtained using X-ray, NMR, and cryo-electron microscopy data sets."
Like this fact check?

Reporting
On November 27 2021, a Facebook user shared what they described as a photograph of "the most detailed model of a human cell to date":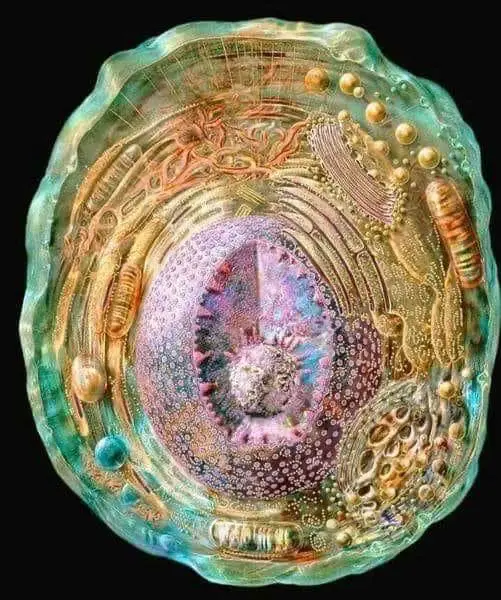 Alongside the image, text appeared (but no links or citations). It read:
This photo is the most detailed model of a human cell to date, obtained using X-ray, NMR, and cryo-electron microscopy data sets[.]

"Cellular landscape diameter through an eucaryote cell." – by Evan Ingersoll and Gael McGill[.]
Google Trends data for the seven-day period ending December 3 2021 included sustained search interest for "most detailed human cell" and "most detailed image of human cell" — the latter of which indicated an upward trend on that date.
Initially, we used a reverse image search to determine if the image was relatively recent as of December 2021, and if it was accurately described. Sorting by "oldest" crawled versions of the image returned iterations from as early as 2007 — in which the image was typically labeled as showing an "animal cell":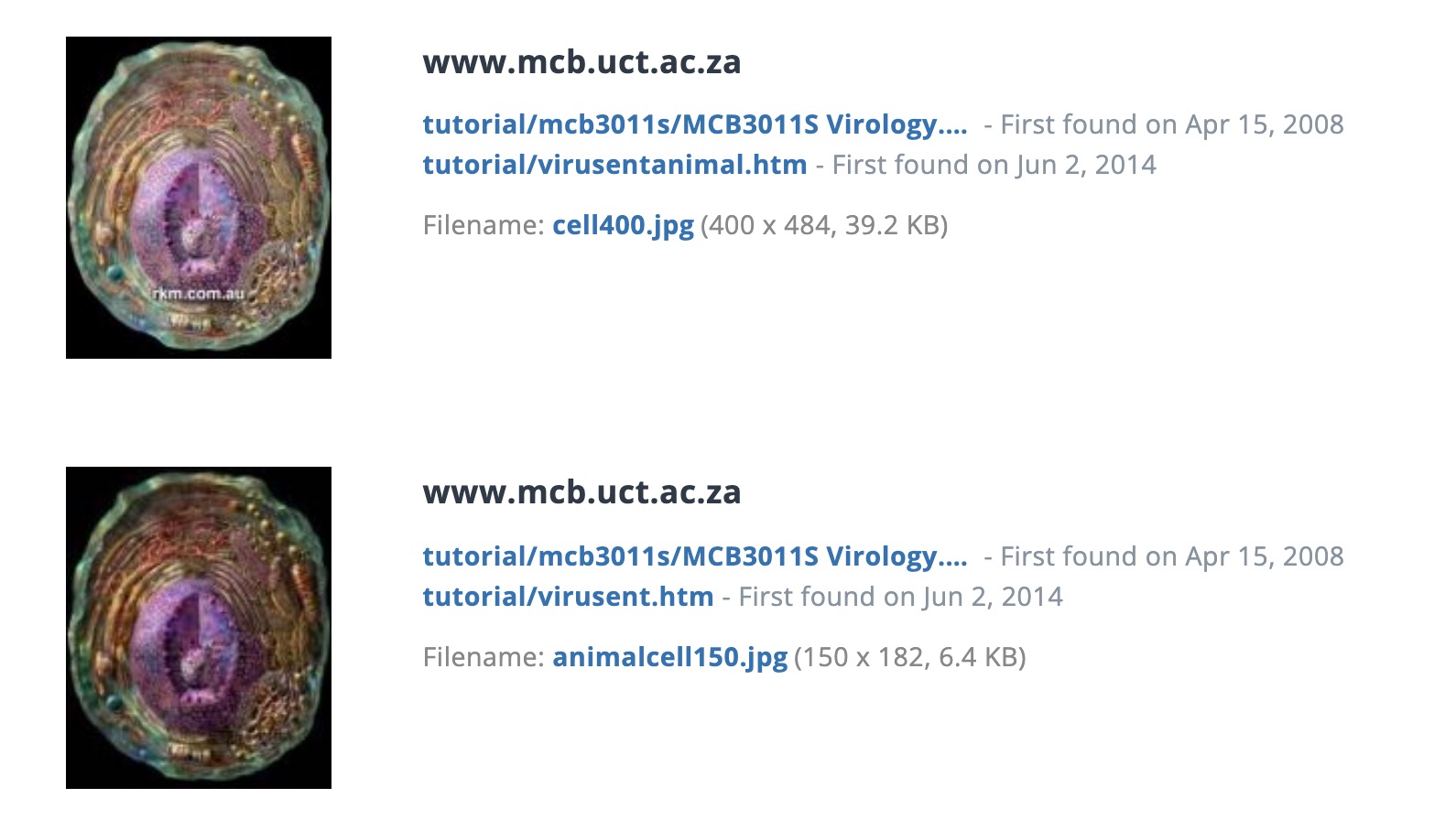 So old was the first crawled version that clicking directly through led to an error page. We retrieved a copy of the page (which was titled "What is a Virus?") archived in 2007  — and nothing on that page had anything to do with the "most detailed image of a human cell."
Standard search turned up an April 2021 Reuters fact-check, helpfully titled "Miscaptioned image was not created with x-ray, nuclear magnetic resonance, and cryo-electron microscopy." It identified the creator as artist Russell Kightley, and cited a contemporaneous tweet of his about the viral image:
My animal cell image is trending (thanks for all the credits and nice comments!!) Grab a print here: https://t.co/fxdhYSPMPy #scientificillustration #stem #illustration #cytology #sciart This digital painting was done 20 years ago for a poster for https://t.co/ZgN07yv5EN. pic.twitter.com/IvHPkTPgIL

— Russell Kightley (@Kightleys) April 17, 2021
Kightley also blogged about the recurring virality of the image, explaining that the repeated spread and subsequent fact-checking of his own artwork caused his own Instagram post of the image to be "issued a caution":
From about 12 April to 24 April 2021, my old animal cell digital painting went viral, sending my web stats rocketing. And it's doing it again. Starting a few days ago, on about the 21st of July 2021, my web stats shot up, like a second wave …

The image was created twenty years ago for an educational poster for BioCam. It took six weeks of full-time work to create using Painter (Fractal Design's Painter as it was, now it's managed by Corel). Since then, it's appeared in lots of places, including Richard Dawkins's book, The Greatest Show on Earth (plates 12-13 c). It's available on prints and merchandise and for licensing (publication, academic use, etc.). If you want to print it out for your home or office you can buy the digital file here. If you want it for teaching, you can get the 700-pixel file here.
According to Kightley, "most detailed image of human cell" posts continually appear on social media platforms. The image was a painting he did intending to show an "animal cell." The image continued to pop up from time to time, prompting Kightley to reiterate that the painting was not the "most detailed image of a human cell."