Internet Explorer Bug Opens Computers to Hackers-Truth!
Internet Explorer Bug Opens Computers to Hackers-Truth!
NOTE: This page contains a FREE MICROSOFT RESOURCE LINKED BELOW.
There may be advertisers shown on this page who charge for software fixes for this bug.
TruthOrFiction.com has not verified any claims by software products advertised on this page.


Summary of eRumor:
Microsoft has released a security advisory that said Internet Explorer has a security issue that can open up computers to remote code execution if users with an affected browser visit a malicious website.
The Truth: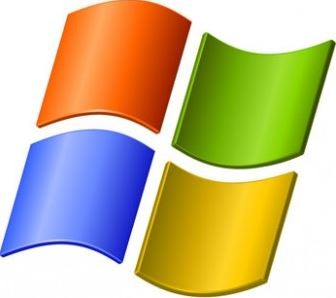 This is Microsoft Security Advisory 2963983, and it is a real warning. The software company said that it is "aware of limited, targeted attacks that attempt to exploit a vulnerability in Internet Explorer versions 6 through 11.
Microsoft is working on a fix, which will be added to the update feeds. At present its solution is for Internet Explorer users to step up their browsers security to "enhanced protected mode." This can be done by downloading a "toolkit," which supports operating systems Vista, Windows 7 and Windows 8.
Click here to load FREE Microsoft Tool Kit.
Windows XP and older operating systems for PC are no longer supported by Microsoft. Computer experts suggest that users with older systems should replace their Explore browser with Google Chrome, Firefox or other browsers.
Posted 04/28/14
---
A real example of the eRumor as it has appeared on the Internet:
Example below found on CNET

Stop using Microsoft's IE browser until bug is fixed, US and UK warn

In a rare move that highlights the severity of the security hole in one of the Web's most popular browsers, the US Computer Emergency Readiness Team and its British counterpart tell people to stop using Internet Explorer until Microsoft can fix it.

It's not often that the US or UK governments weigh in on the browser wars, but a new Internet Explorer vulnerability that affects all major versions of the browser from the past decade has forced it to raise an alarm: Stop using IE.

The zero-day exploit, the term given to a previously unknown, unpatched flaw, allows attackers to install malware on your computer without your permission. That malware could be used to steal personal data, track online behavior, or gain control of the computer. Security firm FireEye, which discovered the bug, said that the flaw is being used with a known Flash-based exploit technique to attack financial and defense organizations in the US via Internet Explorer 9, 10, and 11. Those versions of the browser run on Microsoft's Windows Vista, Windows 7, and Windows 8, although the exploit is present in Internet Explorer 6 and above.

While the Computer Emergency Readiness Team in England and the US regularly issue browser advisories, this is one of the few times that the CERT team has recommended that people avoid using a specific browser.

FireEye recommends that if you can't switch browsers, then you disable Internet Explorer's Flash plug-in. You also can use IE with Microsoft's Enhanced Mitigation Experience Toolkit security app, but that will not be as secure as simply switching browsers.

Microsoft and the Department of Homeland Security did not immediately respond to requests for comment.

Statistics vary as to how many people actually use Internet Explorer. NetMarketShare puts the total around 55 percent of the desktop browser market, while competitor StatCounter says that 22.58 percent of people use IE. While the disparity is large, in either case the flaw affects a huge number of browsers being actively used.