Claim
Image shows massive snow drifts in Austria.
Like this fact check?

Reporting
As temperatures in the Midwest plummeted in January 2019, the following photograph appeared on social media with the caption: "You think we got snow, how about Austria?"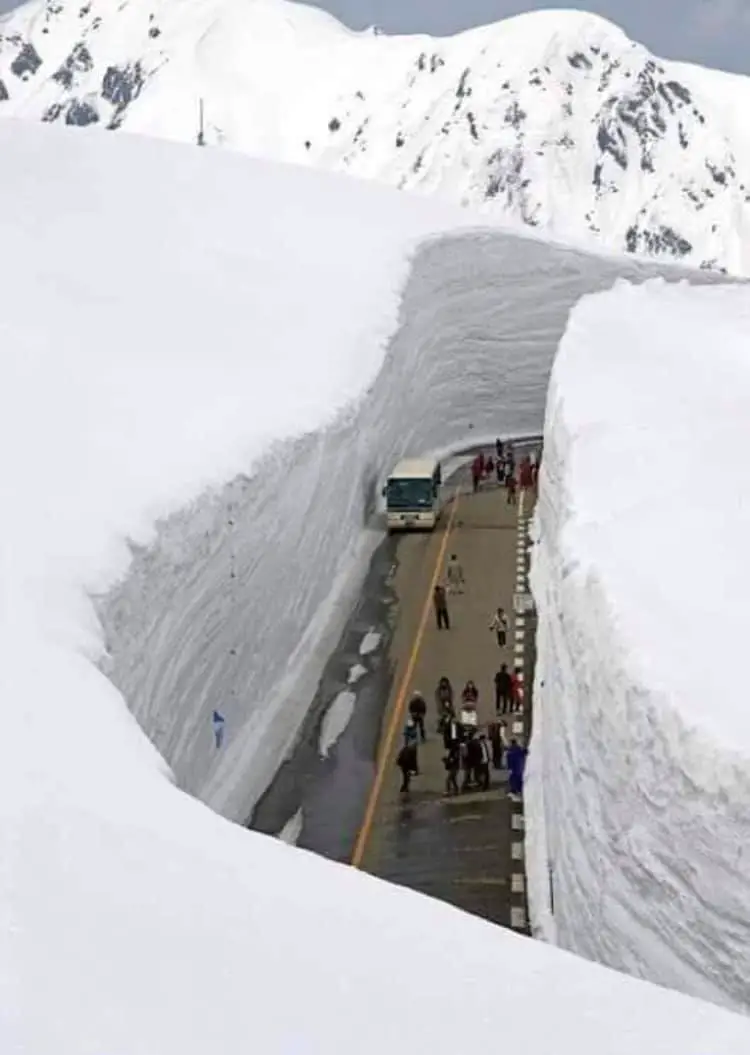 No context was provided for the images, and no clues about the location or date on which they were purportedly captured were immediately apparent. But in the comments, the image's original poster said that the images were not from Austria:
Sorry, the article I read about this was mislabeled. A few of you caught the misprint and sent me to the actual article! This is from Japan!
They then provided a link to a page that explained more about the "Roof of Japan":
Known as the "Roof of Japan", the Tateyama Kurobe Alpine Route takes you from Nagano prefecture all the way to Toyama prefecture. This route passes through the dynamic scenery of Mt. Tateyama in the Japanese Alps and offers many stunning views and a great experience! If you are worried about walking and hiking the entire route, you can relax! The Alpine route offers many methods of travel for you to experience as you travel along the mountain. Some of these vehicles include an electrical green trolley bus, a 360° panorama ropeway, and cable cars!
A separate website described the scenic route shown in the photo:
The Tateyama Kurobe Alpine (pronounced "Alpen") Route is known as the "Roof of Japan". The route passes through the dynamic scenery of Mt. Tateyama in the Japan Alps. It is traversed using a variety of vehicles with an elevation change of 2400 meters from Toyama Prefecture to Nagano Prefecture.
In April 2018, CNN reported:
The corridor features walls of snow that tower as high as 17 meters over the road, the result of months of strenuous work by snowplow truck drivers.

The walk takes around 50 minutes and stays open until June 22, when the walls recede as the weather warms. It's expected the route will receive more than 5,000 visitors daily in April and May.

Other highlights along the Snow Wall Walk include Panorama Road (which offers views of the Tateyama peaks), a snow hut, snow maze and a snow slide — each with different opening periods.
CNN also featured a slideshow demonstrating various views of Mt. Tateyama's Snow Wall Walk, and slide four matched the photograph seen in the original Facebook post. As the article noted, the roads were deliberately carved out by snow plows to draw tourists to the attraction.