Ted Cruz Blamed God After Ending His Presidential Campaign-Fiction!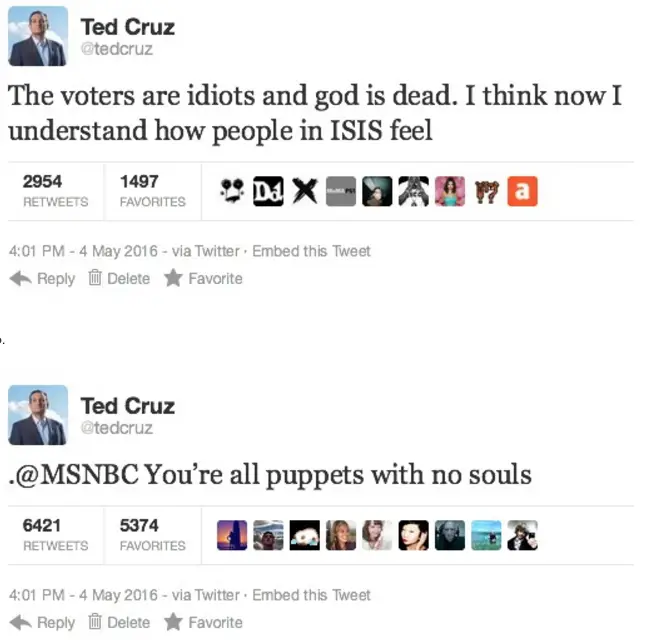 Summary of eRumor:
Senator Ted Cruz blames God for his failed presidential bid and questions how God could allow Satan to win.
The Truth:
A fake news website is behind this hoax.
Fake news website The Good Lord Above started the rumor with a story appearing under the headline, "Ted Cruz Blames God For Defeat in Epic Twitter Meltdown." The post shows a series of tweets that supposedly came from Cruz:

Within days, the post was viewed by nearly half a million people, many of who believe that the profanity laced Twitter tirade actually came from Cruz — but that's not the case.
The Good Lord Above identifies itself as satire on its "About God" page:
Thou shalt remember that The First Amendment protects satire as a form of free speech and expression. TheGoodLordAbove uses invented names in all of its stories, except in cases where public figures are being satirized. Any other use of real names is accidental and coincidental. TheGoodLordAbove is not intended for readers under 18 years of age.
That's why we're calling this one fiction.