'President Trump's New Office Looks STUNNING'
Claim
Donald Trump was photographed inside a "new office" in February 2021.
Like this fact check?

Reporting
Even after the end of his presidency, supporters of Donald Trump continued peddling bad information online in February 2021.
Anti-Muslim lecturer Brigitte Gabriel posted a photograph of Trump on Twitter saying, "President Trump's new office looks STUNNING." The tweet was shared more than 3,400 times: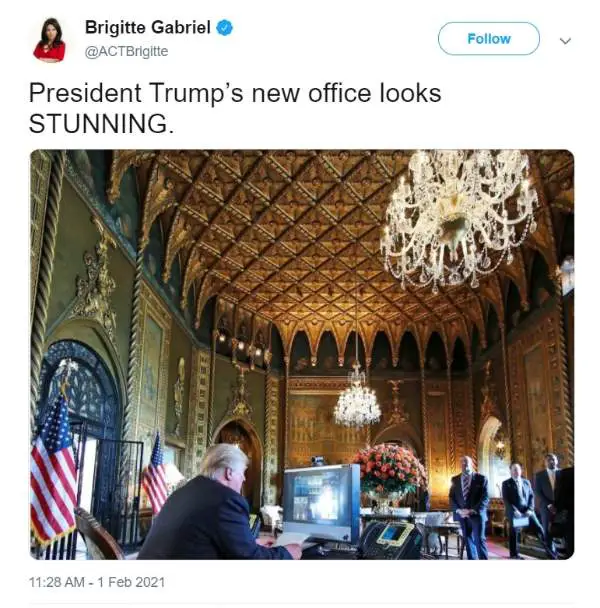 However, others quickly pointed out that the photo is not "new" at all; it was originally published by Associated Press in November 2017 and is credited to photographer Alex Brandon. The caption reads:
President Donald Trump speaks with members of the armed forces via video conference at his private club, Mar-a-Lago, on Thanksgiving, Thursday, Nov. 23, 2017, in Palm Beach, Fla.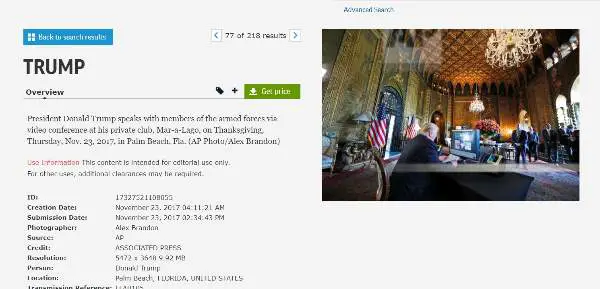 Gabriel has not explained online whether she was aware the photograph was taken years ago or whether she was knowingly trying to pass it off of new content. Instead, she has talked about "missing" the one-term president.
Trump, who lost the November 2020 election to Democrat Joe Biden and subsequently lost a phalanx of legal "challenges" to its results in courts around the United States, faces his second impeachment trial in the Senate for his part in inciting the seditious attack by Republican officials and right-wing supporters against the U.S. Capitol on January 6 2021.
The former president's attorneys responded by claiming that because he is not in office,  he cannot be the subject of an impeachment vote in the Senate. The response also drew attention online, as it misspelled the legislative body's name as "Unites States Senate":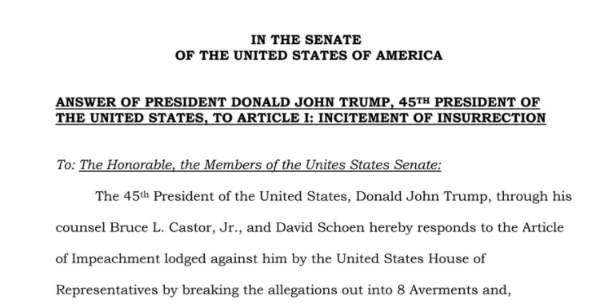 Brigitte Gabriel founded the anti-Muslim group ACT For America, which has been designated by the Southern Poverty Law Center as a hate group:
For instance, Gabriel has said that practicing Muslims "cannot be loyal citizens of the United States." In a 2011 appearance on CNN, Gabriel said, "America has been infiltrated on all levels by radicals who wish to harm America. They have infiltrated us at the CIA, at the FBI, at the Pentagon, at the State Department. They're being radicalized in radical mosques, in our cities and communities within the United States."

ACT also ran an online database allegedly for law enforcement called the Thin Blue Line. This McCarthyite project lists the names and addresses of prominent Muslim American leaders and Muslim Student Association (MSA) chapters alongside individuals who have been arrested on terrorism charges, referring to the MSAs as "radical organizations" and the individuals as "persons of interest."
In 2019, Gabriel's group planned to host an annual event at Trump's Mar-a-Lago private club in Florida, but the event was canceled after it began to be covered by news outlets.