Suspects in Whitmer Kidnapping Plot Used Facebook as a Recruitment Tool
Social media accounts of several people arrested and charged with conspiring to kidnap Michigan's Democratic Party governor Gretchen Whitmer were devoted to supporting or promoting right-wing disinformation, according to investigators and content mined from their various channels.
According to the Justice Department, six men — Brandon Caserta, Barry Croft, Adam Fox, Kaleb Franks, Ty Garbin, and Daniel Harris — were arrested on October 8 2020 as part of an ongoing investigation into threats against Whitmer, who has been both targeted by right-wing groups and President Donald Trump for instituting public safety measures to contain the COVID-19 pandemic.
Charging documents stated that Fox used a private Facebook group to hatch the plan to stalk Whitmer's vacation home, abduct her, and take her to an undisclosed location in Wisconsin for a "trial."
"He complained about the judicial system and the State of Michigan controlling the opening of gyms," read one portion of the federal affidavit. "Fox referred to Governor Whitmer as 'this tyrant bitch,' and stated, 'I don't know, boys, we gotta do something. You guys link with me on our other location system, give me some ideas of what we can do.' The video was preserved by the FBI."
Fox was also identified as a member of a "militia" group calling itself the "Wolverine Watchmen" that had used Facebook to recruit members since late 2019:
Once recruited, members communicated via a secure, encrypted messaging platform. Members of Wolverine Watchmen periodically met for "field training exercises"(FTXs) on private property in remote areas where they engaged in firearms training and tactical drills to prepare for the "boogaloo," a terms referencing a violent uprising against the government or impending politically-motivated civil war.
Seven others were also arrested on related state charges:
The seven men charged in state court are accused of identifying the homes of law enforcement officers and making violent threats "intended to instigate a civil war," Attorney General Dana Nessel said.

They were identified as Paul Bellar, 21, of Milford; Shawn Fix, 38, of Belleville; Eric Molitor, 36, of Cadillac; Michael Null, 38, of Plainwell; William Null, 38, of Shelbyville; Pete Musico, 42, and Joseph Morrison, 42, who live together in Munith. According to the affidavit, Musico and Morrison are founding members of the Wolverine Watchmen, which authorities described as "an anti-government, anti-law enforcement militia group."

The Watchmen have met periodically for firearms and tactical training in remote areas "to prepare for the 'Boogaloo,' a term referencing a violent uprising against the government or impending politically motivated civil war," state police Det. Sgt. Michael Fink wrote in an affidavit.
The Detroit News reported on October 26 2022 that Bellar, Morrison, and Musico were convicted on charges of being a member of a gang and providing support to a terrorist for supporting Fox and Croft's kidnapping plot. Associated Press reported on December 15 2022:
Musico was sentenced to a minimum of 12 years in prison, followed by his son-in-law Morrison at 10 years and Bellar at seven. They will be eligible for parole after serving those terms.
Twelve days later, on December 27, the Justice Department announced that Fox had been sentenced to 16 years in prison for conspiring to abduct the governor and conspiracy to use weapons of mass destruction against persons or property. Fox must spend five years under supervised release following the completion of his prison sentence.
A spokesperson for Facebook — speaking anonymously out of safety concerns — told us that the "Wolverine" gang's Facebook group page was removed on June 30 2020 as part of efforts to address those types of organizations. According to them, the company has been cooperating with investigators for more than six months concerning the investigation that led to the arrests of Fox and his group, as well as seven other members of the gang.
Facebook's platform has been used as a hub for several groups organizing (mostly inauthentically) against similar mandates in several other states. For example, in April 2020 we found several groups using the name "Operation Gridlock" to plan anti-state government protests. One of the events that month that was set in Lansing, Michigan was organized by a group allegedly funded by the family of Secretary of Education Betsy DeVos and supported by the right-wing gang the Proud Boys.
Trump himself used his Twitter account to exacerbate the tensions at that time, posting "LIBERATE MICHIGAN!":

Later that month, one demonstration prompted several people — many of them armed — to enter the Michigan State House.
The Washington Post reported on November 2 2020 that several of the suspects attended several rallies in the six months prior to their arrests:
Of the six federally charged in October with conspiracy to commit kidnapping, the Post examination found three — Fox, Ty Garbin and Daniel Harris — who attended protests. Five of the eight men facing state charges — William Null, Michael Null, Joseph Morrison, Paul Bellar and Pete Musico — also were active since April in protests.

The men either have pleaded not guilty or not yet entered pleas, as prosecutors have sought delays in the cases. The U.S. attorney's office has filed for an extension until December, saying it needs time to analyze apparent bombmaking materials seized around the times of the arrests.
William Null, for instance, can be seen in a photo posted by state Sen. Dayna Polehanki standing in the Senate gallery while carrying a firearm during the April 30 event.
"Directly above me, men with rifles yelling at us," Polehanki wrote at the time. "Some of my colleagues who own bullet proof vests are wearing them. I have never appreciated our Sergeants-at-Arms more than today."
Directly above me, men with rifles yelling at us. Some of my colleagues who own bullet proof vests are wearing them. I have never appreciated our Sergeants-at-Arms more than today. #mileg pic.twitter.com/voOZpPYWOs

— Senator Dayna Polehanki (@SenPolehanki) April 30, 2020
According to the newspaper, Null said in a livestream from inside the building that "I don't carry my guns for show. I am not afraid to use them."
As the Daily Dot reported, Fox's alleged co-conspirator Caserta also used his online platforms to spread disinformation as well as posts glorifying teen double-murder suspect Kyle Rittenhouse, who is charged with shooting three people, killing two, in Kenosha, Wisconsin on August 25 2020: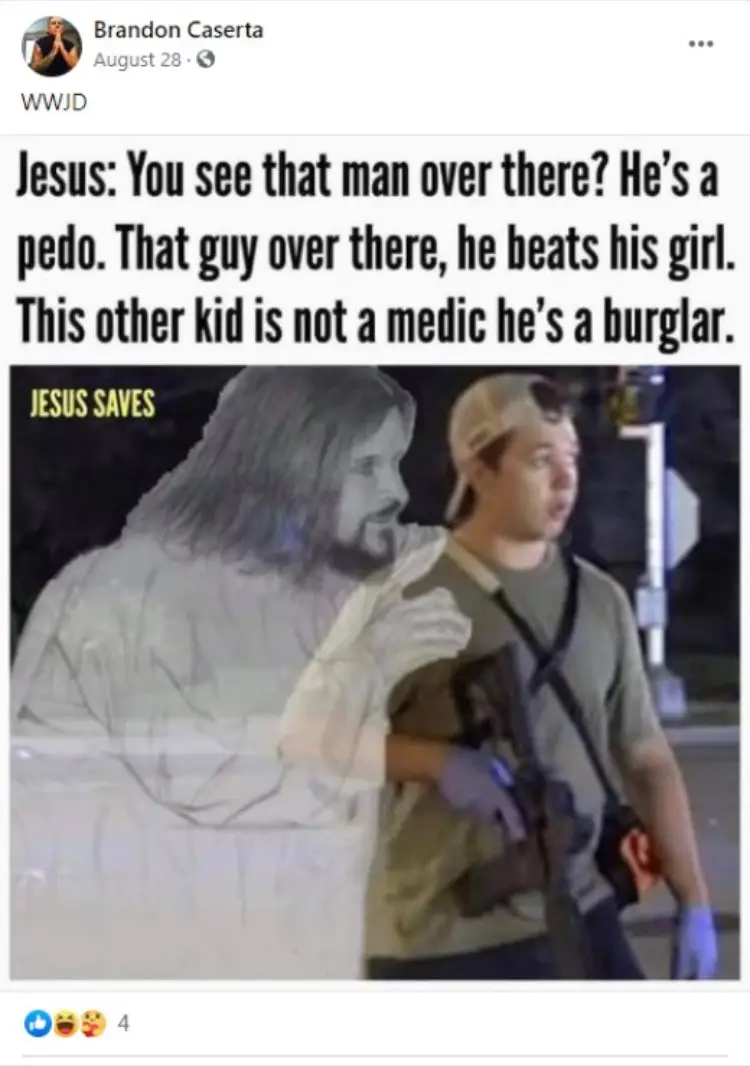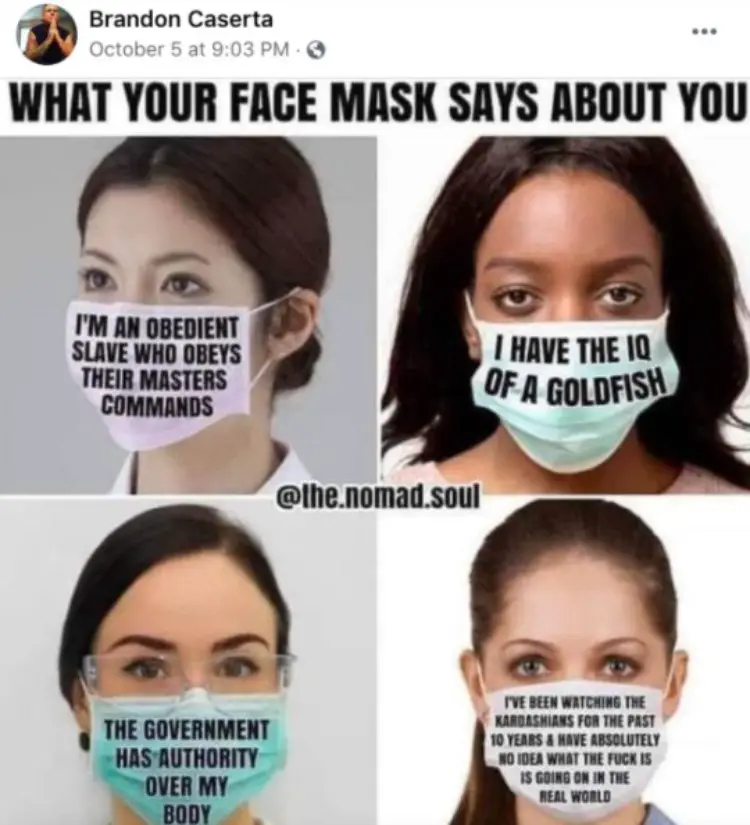 Caserta also posted material promoting another right-wing gang, the Boogaloo Boys, who are known for wearing Hawaiian-style shirts like the type he can be seen wearing in at least one post on another platform, TikTok: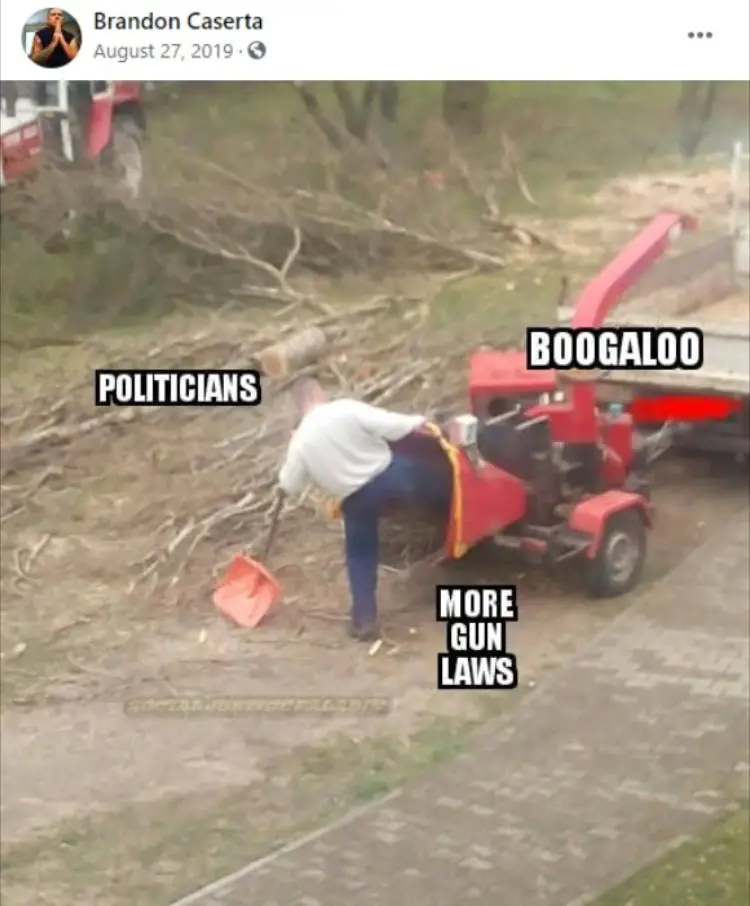 The same kind of shirt can be seen in a video Caserta posted on his since-removed YouTube channel in which Caserta, wearing an anti-government t-shirt, brandishes and loads an unidentified firearm:
From his YouTube channel, fuck the government t-shirt, Hawaiian in the closet. pic.twitter.com/Q54nha33YF

— Josh Russell (@josh_emerson) October 8, 2020
YouTube did not respond to a request for comment.
Following the arrests, Whitmer blamed Trump for giving extremists a "rallying cry," specifically mentioning Trump's refusal to condemn the Proud Boys gang during the September 29 presidential debate when Trump instead told the group to "stand back and stand by."
"Hate groups heard the president's words not as a rebuke, but as a rallying cry," the governor said. "When our leaders speak, their words matter. They carry weight. When our leaders meet, encourage or fraternize with domestic terrorists, they legitimize their actions and they are complicit. When they stoke and contribute to hate speech, they are complicit."
White House Press Secretary Kayleigh McEnany responded by falsely claiming that Trump "has continually condemned white supremacists" and other forms of hate.
"Governor Whitmer is sowing division by making these outlandish allegations," McEnany said in a statement. "America stands united against hate and in support of our federal law enforcement who stopped this plot."
Update January 1 2023, 4:01 p.m. PST: Updated to reflect the sentencings of Bellar, Morrison, and Musico as well as Adam Fox. — ag
Update October 26 2022, 11:15 a.m. PST: Updated to note that Paul Bellar, Joseph Morrison and Pete Musico were convicted for their involvement in the plot to kidnap Gov. Gretchen Whitmer. — ag
Update November 2 2020, 2:04 p.m. PST: Updated with findings from a Washington Post report on the suspects' activities prior to their arrests. — ag