Man Owned and Drove the Same Car Since 1928-Truth! Some Details Inaccurate!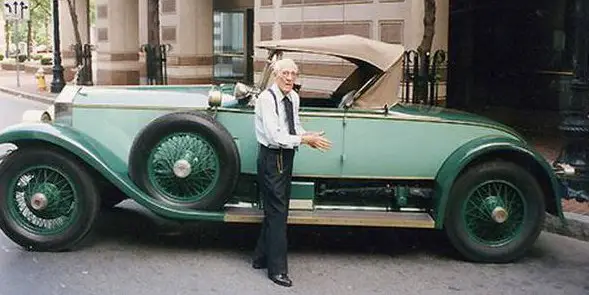 Man Owned and Drove the Same Car Since 1928-Truth! Some Details Inaccurate!

Summary of eRumor:

This is a forwarded email with a photo of an elderly man standing in front of a classic Rolls Royce.  The email alleges that the man is Allen Swift of Springfield, Massachusetts who owned and drove this car from the day he bought it to the day he died.

The Truth: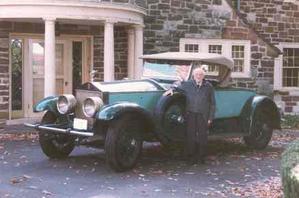 The eRumor is true but some of the details are wrong.
The man in the photo is Allan Swift of West Hartford, CT and the car he posed with was his 1928 Rolls Royce Phantom I, which he bought new and drove for close to 77 years.  This according to a January 30, 2006 press release by the Springfield Museum in Massachusetts.
When Swift died at the age of 102 in October of 2005 it was his wish that someone take over the legacy of this classic car and maintain it in running condition.  This took some planning and thanks to the efforts of a network of antique car collectors Swift and the Springfield Museum organization began negotiations in 2002 to return the Rolls to the city where it was built.  In the 1920's the British based Roll Royce company had a plant in Springfield, MA where 2,944 vehicles were produced.
Two months prior to his death, Swift donated $1,000,000 to the Springfield Museums to purchase the Verizon Building in Springfield so that it could be remodeled into a new history museum for the community.   The museum opened in 2006 and proudly displays Swift's Rolls Royce along with a collection of other cars and Indian motorcycles.
In 1994 Swift was presented a crystal Spirit of Ecstasy award by Rolls-Royce Motors for holding the record of the longest ownership of one of their automobiles.
Posted May 6, 2013
---
A real example of the eRumor as it has appeared on the Internet:

Can you imagine even having the same car for 82 years?

Mr. Allen Swift ( Springfield , MA ) received this 1928 Rolls-Royce Piccadilly-P1 Roadster from his father, brand new – as a graduation gift in 1928.

He drove it up until his death last year … At the age of 102!!!
He was the oldest living owner of a car that was purchased new.  Just thought you'd like to see it. It was donated to a Springfield museum after his death.

It has 1,070,000 miles on it, still runs like a Swiss watch, dead silent at any speed and is in perfect cosmetic condition. (82 years). That's approximately 13,048 miles per year (1087 per month)…

1,070,000 that's miles not kilometers!!

That's British engineering of a bygone era. I don't think they make them like this any more.