Trump-Appointed Judge Rules Right-Wing Groups Can 'Monitor' Arizona Poll Boxes
A federal judge appointed by Donald Trump during his presidency denied a request for a restraining order against a right-wing group linked to various "poll watchers" in Arizona.
The New York Times reported on October 28 2022 that Judge Michael T. Liburdi found that there was no proof that "Clean Elections USA" had encouraged violence or posted voters' private information.
Two actual voter advocacy groups, the Arizona Alliance for Retired Americans (AARA) and Voto Latino, had filed suit accusing "Clean Elections" of trying to intimidate voters in Maricopa County in October 2022 after several people were spotted by a Phoenix news outlet, KNXV-TV, near a ballot drop box.
DEVELOPING: The AZ SOS office has received three more voter intimidation complaints outside an AZ drop box, all being sent to the DOJ for investigation.

One of the reports details the same group I saw Wed. night, they claimed they were with Clean Elections USA. @Garrett_Archer https://t.co/ZYbxMFvTKK pic.twitter.com/yCvh8qkND4

— Nicole Grigg (@NicoleSGrigg) October 21, 2022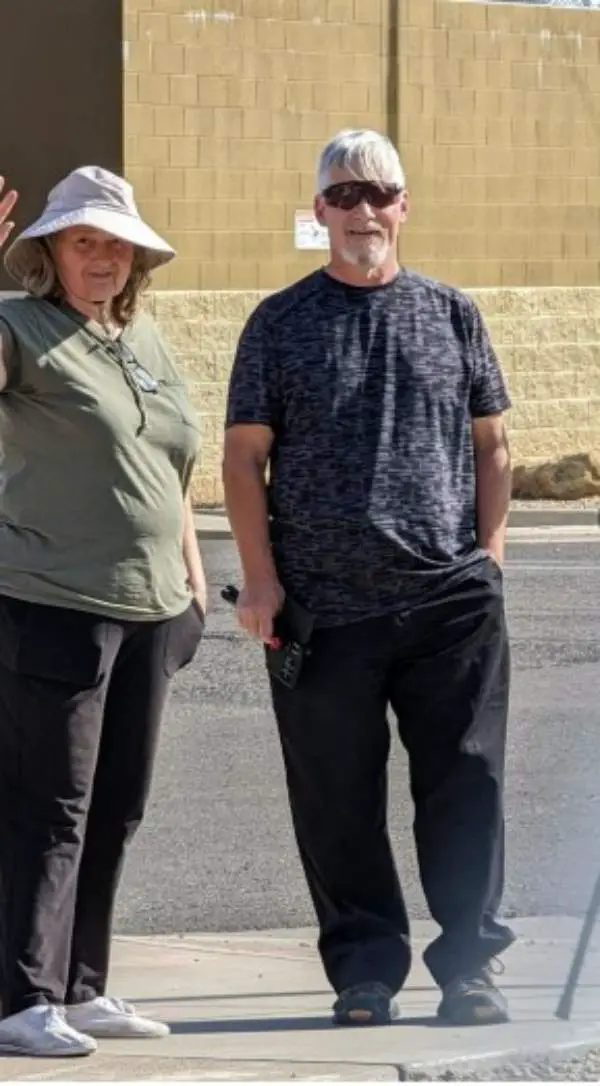 A separate plaintiff, Voto Latino, was also dismissed after Liburdi, a member of the right-wing Federalist Society confirmed to the bench in July 2019, ruled that they did not have standing because they could not demonstrate financial damages in connection with the poll "monitoring."
As MSNBC reported, the AARA's complaint described instances of voters being called "mules" — a term conspiracy theorist have used to falsely accuse people of illegally ferrying votes — and followed out of parking lots containing early ballot drop boxes:
And yet, the retirees' complaints were stark. They and their license plates were photographed; they were followed in their cars; they were accused of being "mules." 5/ pic.twitter.com/tyvL9cCzXg

— Lisa Rubin (@lawofruby) October 28, 2022
CNN had also reported that a local woman also took footage of armed "watchers" near a drop box; it is unclear if they were the same people seen in KNXV's report: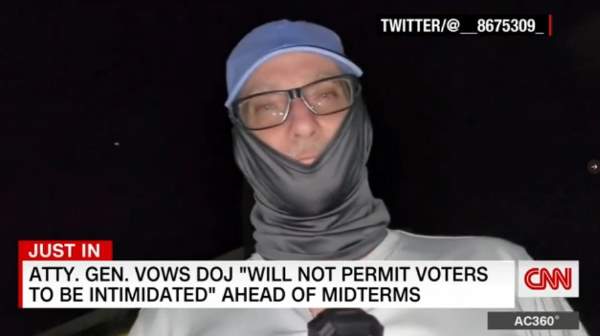 "I'm standing up and pushing back against those people, and standing up for everybody's right to vote without fear of retaliation or any kind of intimidation," said the woman, who did not reveal her identity for her own safety. "I don't talk. I take care of business and do what I have to do."
A separate lawsuit from the League of Women Voters, filed by the legal group Protect Democracy, also pointed out that "Clean Elections USA" has cited the debunked conspiracist film "2000 Mules" as an inspiration.
"This campaign of intimidation is predicated on lies," the League of Women Voters lawsuit states. "Defendants have promoted and fixated on a thoroughly debunked conspiracy theory that so-called 'ballot mules' illegally 'stuffed' ballots in drop boxes during the 2020 election."
Several complaints regarding the right-wing groups' activities have already been referred to both state Attorney General Mark Brnovich's office and the federal Department of Justice (DOJ). The Apple+ show The Problem With Jon Stewart posted a clip of Brnovich refusing to confirm to the titular host that the 2020 presidential election was not "stolen":
Arizona is at the epicenter of many key issues. It is also a beacon for those who believe the last election was stolen or fraudulent. In this excerpt, we sat down with Arizona's attorney general Mark Brnovich. Watch the full interview starting October 28 on @AppleTVPlus pic.twitter.com/CZo5IwqHdG

— The Problem With Jon Stewart (@TheProblem) October 25, 2022
The Washington Post reported on October 31 2022 that DOJ filed a "statement of interest" supporting the League of Women Voters' suit, which remains active.
"When private citizens form 'ballot security forces' and attempt to take over the State's legitimate role of overseeing and policing elections, the risk of voter intimidation — and violating federal law — is significant," the department said.
According to CNN, at least one complaint specifically states that a voter was called a "mule" by one of the vigilante groups.
"I dropped off my ballot at the Maricopa County Recorders office and there were two men filming everyone as they drove through," one voter in Phoenix said in one complaint. "While this may not be illegal to do, it is very uncomfortable and feels intimidating."
The group's founder, Melody Jennings, has already claimed to have "thousands" of volunteers in Arizona and other states to carry out these types of activities:
Steve Bannon's guest says she has huge teams of volunteers in AZ, MI, and PA to stand guard at ballot drop boxes: "Our people are showing up and gathering around boxes and shutting this stuff down." Also says taking pics of cars and tracking them if they think they are "mules." pic.twitter.com/T9ip9FT6nG

— Ron Filipkowski 🇺🇦 (@RonFilipkowski) October 19, 2022
According to the Arizona Republic, a "patriot" group calling itself the "Lions of Liberty" has claimed that it will stop hovering over ballot drop boxes.
"We are stepping down our sponsorship of Operation Drop Box," the group said in an email to members. "From this point going forward there will not be any more organization from The Lions of Liberty."
The Republic reported that the "Lions'" leader, Jim Arroyo, is the former vice president for the state chapter of the white nationalist group the Oath Keepers. Oath Keepers leader Stewart Rhodes, has been charged with seditious conspiracy for his involvement in the January 6 2021 coup attempt at the U.S. Capitol.
CNN also reported that federal officials have begun to signal a response; U.S. Attorney General Merrick Garland said during a press briefing that DOJ "has an obligation to guarantee a free and fair vote by everyone who's qualified to vote and will not permit voters to be intimidated."
The day of Liburdi's verdict, a cohort of voter advocacy groups under the collective name Activate 48 announced that they had sent a letter to DOJ calling for an investigation into the "vote monitoring" activities.
"Arizonans should not be deterred by these efforts to silence our voices and prevent our communities from exercising the most fundamental right we have in our democracy," their executive director Laura Dent said in a statement.
Besides Garland's statement, CNN said, a counter-terrorism official with the Department of Homeland Security (DHS) said that DHS resources covering cybersecurity and infrastructure would be used to protect election infrastructure.
"We know that there's a historical basis for violence associated with elections," said Samantha Vinograd, the DHS assistant secretary for counter-terrorism and threat prevention. "At the same time, anybody with a Twitter account or a Facebook account, or who watches the news is aware that myriad conspiracy theories continue to proliferate with various narratives associated with false claims about the election."
CNN also noted:
The FBI and sheriffs representing some of America's biggest counties, meanwhile, have discussed the possibility of misinformation fueling violence at polling stations during the midterm elections, a representative of a sheriff's association told CNN.
However, reports throughout 2022 have identified sheriffs as being willing to indulge and endorse the conspiracy theory that the 2020 presidential election was "stolen."
The New York Times reported in July 2022 that a forum in Las Vegas hosted by the "Constitutional Sheriffs and Peace Officers Association" which drew more than a hundred attendees also took inspiration from the debunked "documentary" and rubbed elbows with fellow conspiracy theorists:
Attendees included leaders of True the Vote, a group whose work spreading discredited theories of mass voter fraud inspired the conspiratorial film "2000 Mules"; Mike Lindell, the Trump ally and MyPillow chief executive; and other prominent figures in the 2020 election-denial movement.

Speakers urged more sheriffs to open investigations of the 2020 election, which they compared to a rigged sporting event, presenting evidence that rehashed long-disproved theories. One speaker said the way that betting odds had changed on election night constituted proof of a stolen election.
According to a report from the nonpartisan Marshall Report, the "Consitutional Sheriffs" group claimed to have more than 800 sheriffs within its ranks. A separate survey found how highly sheriffs thought of their power:
More than 300 — which account for one-tenth of America's roughly 3,000 sheriffs — said they are willing to place themselves between a higher government authority and their constituents, an action they call "interposition."
NPR reported that Maricopa County Sheriff Paul Penzone has claimed that his department has devoted "considerable" resources to maintaining safety at drop boxes.
CNN reported that as of October 25 2022, more than 7 million early ballots had been cast across 39 American states.
Update 10/28/2022 11:39 a.m. PST: Updated to reflect claim that the "Lions of Liberty" group has stopped hovering over ballot drop boxes and that officials in Maricopa County have increased vigilance over those same drop boxes. — ag
Update 10/28/2022 4:21 p.m. PST: Updated to reflect a federal judge's refusal to stop the "vote watching" activity and new demands from activists. — ag
Update 11/01/2022 12:52 p.m. PST: Updated to reflect a Department of Justice filing in support of a lawsuit from the League of Womens' Voters. — ag