'Burning 80 Trump Ballots'
As ballots continued to be counted in the U.S. presidential election, a questionable video with the equally questionable claim that someone had set several ballots marked with votes for President Donald Trump on fire suddenly appeared on social media platforms.
The video, posted on Twitter with no identifying information, is accompanied by a caption saying only, "This Person Filmed Themselves Burning Stolen Trump Ballots…." The footage, which contained no information or context to back up its claim, was spread further by Trump's son Eric Trump on his own Twitter account.
"Burning 80 Trump Ballots," the younger Trump wrote. His post was subsequently "covered" by at least one right-wing blog.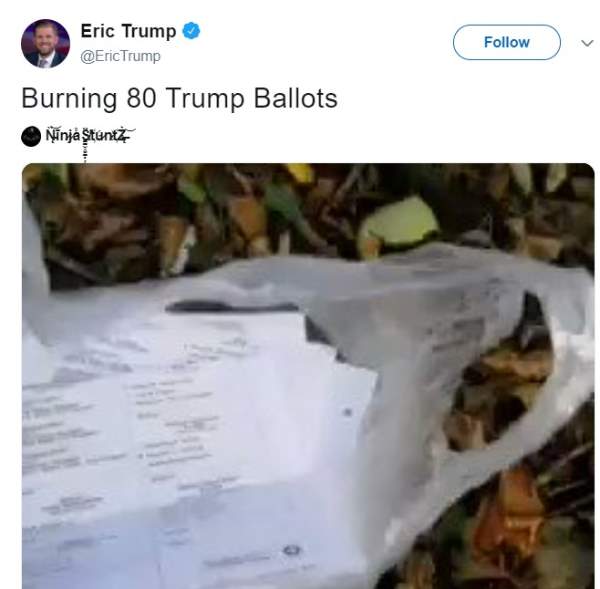 Besides the lack of information on the alleged incident, a look at the footage shows that the alleged "ballots" do not resemble standard ballots.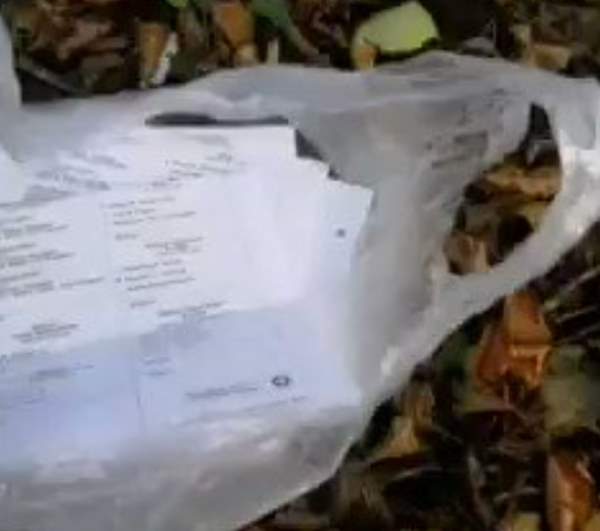 For instance, the documents seen in the bag lack the markings seen in this photograph of a 2004 ballot: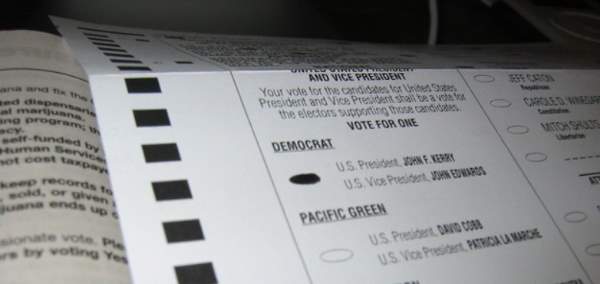 The documents in the video also lack a display listing a jurisdiction, as seen in this photograph of a 2008 ballot in the District of Columbia: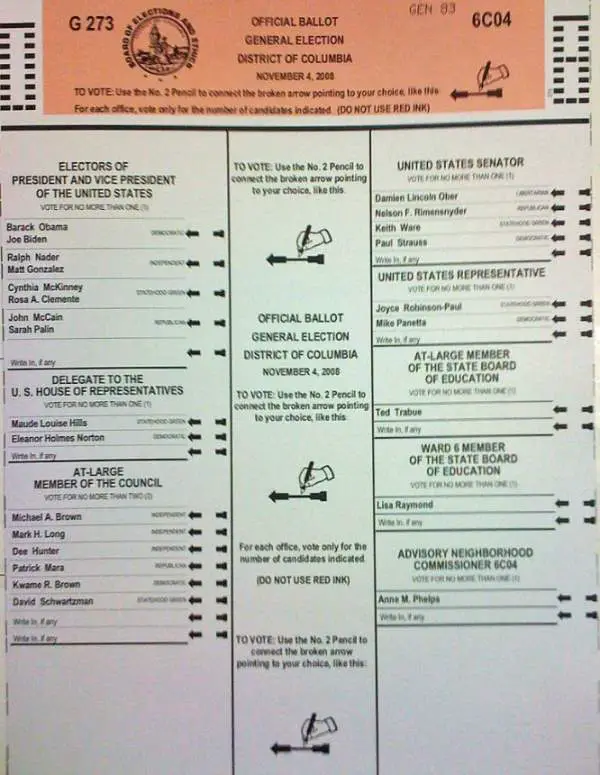 The account Trump cited was listed as "suspended" just before we published this story:

A Twitter spokesperson confirmed that the offending account was permanently suspended for "violating the Twitter Rules on spam and platform manipulation."
The platform has already flagged at least three of Trump's tweets about the election as potentially "misleading about an election or other civic process."
However, the company said that the younger Trump's account will not be penalized since the original content is no longer available.
Update November 4 11:11 a.m. PST: Updated with comment from Twitter.