Gravity Defying Photos of Big Horn Sheep At The Buffalo Bill Dam In Wyoming-Real Photos!  Inaccurate Details!  
Summary of eRumor:
This is a forwarded email with images attached that says big horn sheep were photographed walking across the steep wall of the Buffalo Bill Dam in Cody, Wyoming.
The Truth: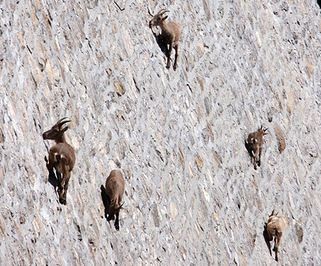 The photos are real but were not taken at the Buffalo Bill Dam, according to a spokesperson at the Buffalo Bill Dam & Visitor Center, which is located about 6 miles west of Cody, Wyoming.    She also told TruthOrFiction.Com that the location of the dam in the picture was in Italy and the animals in the photo were identified as ibex, not big horn sheep.
These were actually photos of Alpine Ibex taken at the Lake Cingino Dam in the Italian Alps by Maurizio Piazzai, who posted them on the Internet.
Click for additional photos.
Side By Side Comparison of Dams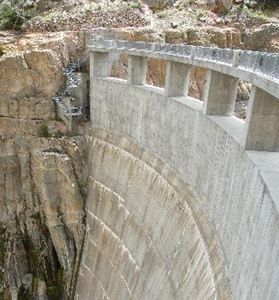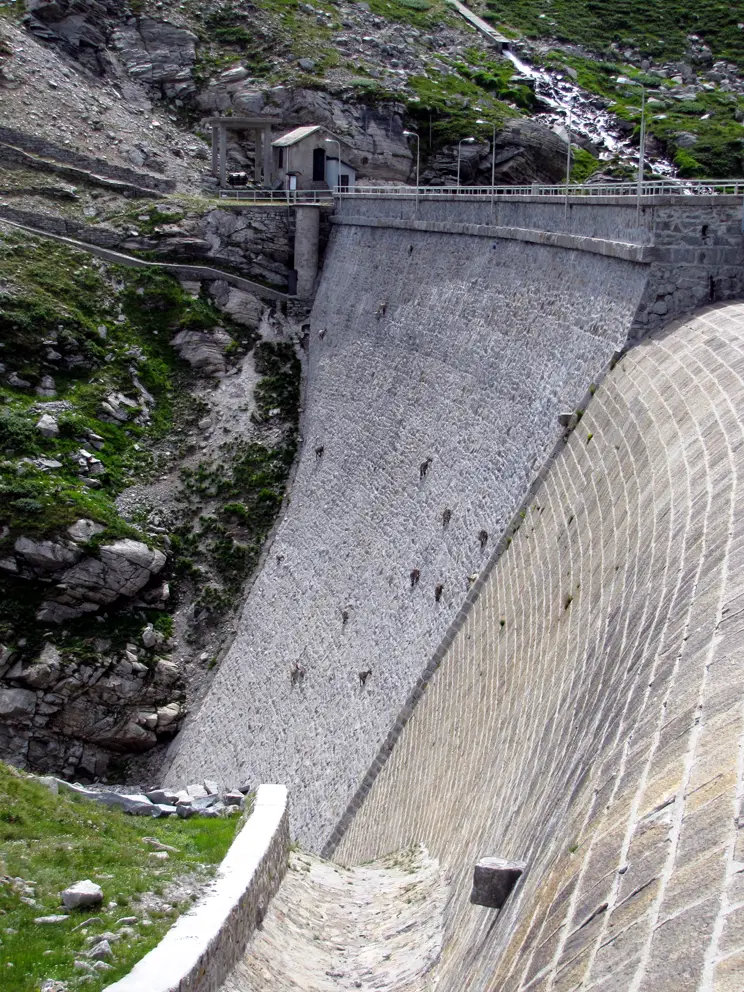 Left Photo: Buffalo Bill Dam near Cody, Wy       Right Photo: Lake Cingino Dam in Italy
updated 09/28/10