Pray For The 3rd Battalion, 5th Marines Called "Darkhorse" In Afghanistan-Truth!
Summary of eRumor:
Prayer requests are appearing all over the Internet for the Darkhorse Battalion of the U.S. Marines.  Some of the requests say that fighting in Afghanistan has resulted in the loss of 9 Marines in 4 days.
The Truth: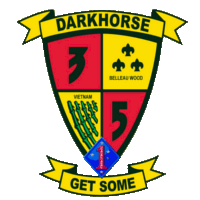 The prayer requests for a group of U.S. Marines deployed in Afghanistan who have suffered heavy losses are real but some of the details regarding the casualty numbers are inaccurate, according to a December 4, 2010 article in the Salem-News.
The 3rd Battalion, 5th Marines known as "Darkhorse" is based out of Camp Pendleton in Southern California.  The unit is currently deployed in Afghanistan and has suffered losses of 13 members since October of 2010.
In a statement written to family and friends, commanding officer Ltd. Colonel Jason Morris told readers that his company had a "very difficult first two weeks in Sangin," Afghanistan where "Marines and Sailors of the Battalion have learned some hard lessons and adapted to a challenging operational environment."   Morris also said, "So, our mission of clearing out the Taliban and protecting the people from their oppression and violence is a challenging one."
These reports sparked pleas for prayer for the U.S. Marine Battalion to appear on the Facebook website, which visiting web surfers have copied and forwarded to friends and family via email.  This has resulted in a nation wide response of people visiting the official Facebook page of the Darkhorse Battalion to post messages of encouragement and inquire as to how they can send care packages.  Click to view the Facebook page.
updated 12/9/10