Analysis of Hillary Clinton by Dick Morris-Confirmed Authorship!
 
Summary of eRumor:
 
This is a forwarded email that contains what appears to be an article about Hillary Clinton allegedly written by Dick Morris.  Some versions of this email are called, "The Truth About Hillary Clinton."

The Truth: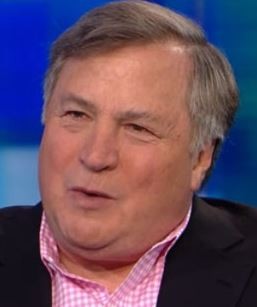 The article was written by Dick Morris on May 25, 2007 when Hillary Clinton was one of the Democratic candidates running for the office of President of the United States.   The article can be found on Morris' website.  Click here for article.
It has been speculated that Hillary Clinton will be running for President in 2016 and this eRumor has once again began circulating the Internet mid October 2013.
Dick Morris is an author and political consultant.  Morris has worked for and known Bill Clinton since 1992 and it was his strategies that won Bill Clinton his reelection to the Oval Office.   Morris turned in his resignation to Clinton in 1996 after it was reported by a tabloid that he and a call girl were having a relationship.
Because of his political knowledge and close working relationships with the Clintons, Morris was a political contributor for Fox News Channel for many years.   In early 2013 Fox decided not to renew their contract with Morris after his failed prediction that Mitt Romney would beat Barack Obama by a landslide in the 2012 presidential election. Morris told CNN that "The divorce isn't final, but I am seeing other people," after admitting that he was wrong at the top of his lungs.   This according to a February 6, 2013 article by Newsmax.
Morris hosts a website at Dickmorris.com, continues to writes books with his wife, Eileen McGann, and is currently hosting his own afternoon radio talk show on WPHT in  Philadelphia.
Posted 10/13/13