Secret Renovation of the Enola Gay for National Flying Tour- Fiction! & April Fools Joke!
Summary of eRumor:
 
This is a forwarded email about the Enola Gay, famous airplane that delivered the atomic bomb to Hiroshima, Japan in 1945.  It says that the National Air and Space Museum made an announcement that the aircraft has been renovated and will be making a flying tour for the 65th anniversary of the end of World War II.
The Truth:
A spokesperson from the National Air and Space Museum at the Smithsonian told TruthOrFiction.com that this was an April Fools Joke and that there are no plans for a flying tour of Enola Gay as she is not flight ready.
The Enola Gay is a four-engine B-29 Super Fortress built by Martin. The B-29 played a significant role in World War II and the Enola Gay made history on August 6, 1945 when over the city of Hiroshima it dropped the first atomic bomb used in conflict. Three days later, another B-29, Bockscar, dropped a second atomic bomb, this one on Nagasaki, Japan.
On August 15th, 1945 the emperor of Japan surrendered to the allies in a recorded speech over the radio.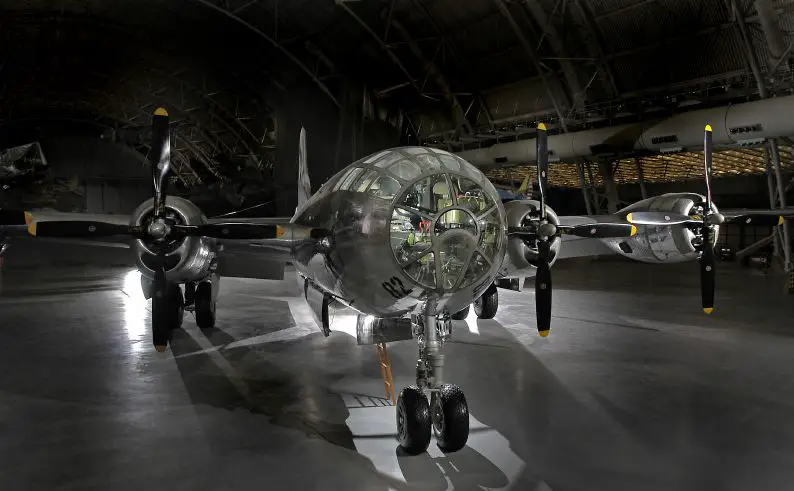 The Enola Gay is on display at the National Air and Space Museum where she was reassembled and detailed but not flight ready.
updated 04/20/10