Help find Erin from Cedar Rapids-Truth!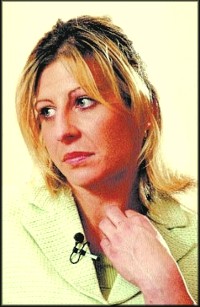 Help Find 15-year-old Erin from Cedar Rapids, Iowa–Truth!
Summary of eRumor:
Fifteen-year-old Erin Pospisil is missing from Cedar Rapids, Iowa, and the family fears that she may have been induced to go away with a group of gang members from Chicago.
An email circulated by a family member asks Internet users to keep watch for Erin and notify authorities if she's spotted.

The Truth:
This is true.  TruthOrFiction.com has confirmed this with both a family member and the local authorities in Cedar Rapids.
Erin was last seen Sunday, June 3, 2001 near the 100 block of 12th Street SE in Cedar Rapids.
She is 5′ 2″ high, weighs 125 pounds, has dark brown hair with red highlights, dark brown eyes, and was last seen wearing beige short overalls and a light-colored tank top.  She was seen getting into a 2-door, early 90's model black Cavalier with dark tinted rear windows
Anyone with information about Erin is asked to call the Cedar Rapids police department at 1-800 272-7463.
Also, you can email [email protected] instead of the email address listed in the eRumor, which is now outdated.
You can also visit the website about Erin at www.helpfindachild.com.
---
A real example of the eRumor as it has appeared on the Internet:
Dear Friends, This gal's grandparents go to our church. I know this message is true for a fact. Please pray for them. Making Memories Meaningful, Paulette

________________________________________________________
Dear Friends, As most of you know, my stepdaughter Erin has been missing since June 3rd.
We are pretty sure that she is no longer in our immediate geographic area.
The Cedar Rapids Police Department believes that she may have been "coerced" by a group of "Chicago boys." We seem to have a pretty high amount of Chicago gang related activity in CR over the last few years. Apparently they have had a history of preying on white teenage girls. Erin may be one of their latest. Anyway, here we are nearly two months later and we still don't know anything more that we did on the day we reported her missing.
Many of you have asked what you can do. Thanks to an email from a friend the other day, I finally have something for you to do. Please forward this email to everyone on your address list. If your employer will let you, email it to everyone at work. Ask them to email it to everyone on their list as well. The more people that see this the better. Hopefully if enough people see her picture in this email someone will see her in real life.
The second thing that you can do is to make sure that you hug a child in your life every day. If they are "too big to be hugged", make sure that you find another way to let them know that they are loved by you. Don't take it for granted that they know. Kids are short sighted. If the last thing that you said to them was not that you loved them, they tend to not remember the last time that you did tell them.
Thank you for forwarding this to everyone that you know.
This is the flyer that we have posted most recently. Feel free to distribute it as you see fit. If you have any other ideas on ways to get her picture in front of more people, email me. [email protected]
Angels,
Carolyn
My apologies to anyone that gets this more than once. I am sending it to literally all of my address book. And some of you are in here twice.