Rudy Giuliani Criticized After Describing Himself as a 'Former Attorney General' on Facebook
In late December 2019, the Facebook page of former New York mayor turned "presidential attorney" Rudolph Giuliani was quickly edited after sharp-eyed readers quickly pointed out that it contained glaringly false claims about Giuliani's background.
Giuliani, who is currently the personal attorney for United States President Donald Trump, promoted the page through his Twitter account on December 24 2019:

But the page identified Giuliani as a "government official" and a "former Attorney General of the United States," which as many people noted online were glaring falsehoods: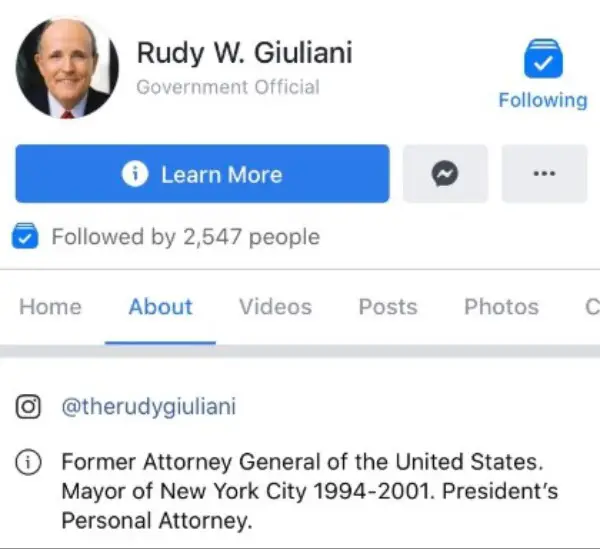 Giuliani later confirmed to journalist Casey Michel that the page was incorrect. It was later revised to correctly reflect his former position as U.S. associate attorney general, in which capacity he served between February 1981 and June 1983. The item listing him as "a government official" was also removed from the page: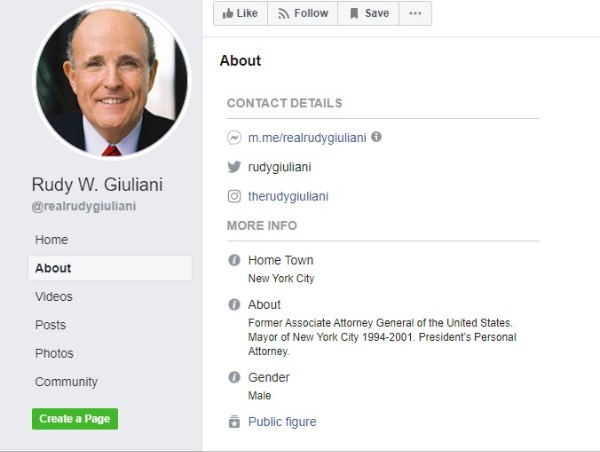 The page drew attention shortly after New York Magazine published an interview in which Giuliani regurgitated utterly discredited and anti-Semitic far-right smears against liberal billionaire George Soros.
"Don't tell me I'm anti-Semitic if I oppose him. Soros is hardly a Jew. I'm more of a Jew than Soros is," Giuliani (a Roman Catholic with no known Jewish heritage) said of Soros, ignoring the fact that Soros — who is indeed Jewish — lived through the Holocaust as a young boy.