Church Building made of Legos-Truth!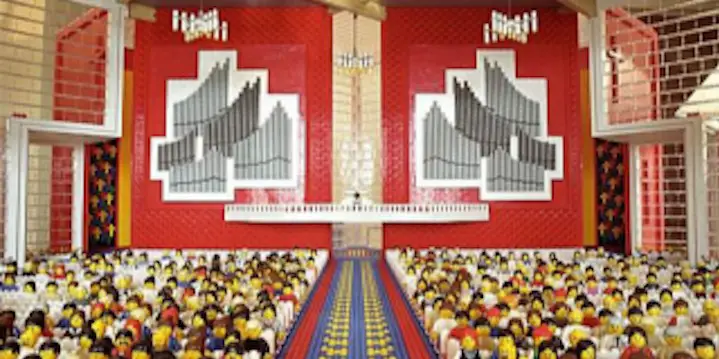 Church Building made of Legos-Truth!
Summary of eRumor:
Pictures and facts about a church made of more than 75,000 Lego pieces.
The Truth:
The "Abston Church of Christ" is a Lego project built by Amy Hughes, a computer programmer who enjoys doing Lego projects. She says she once wanted to be an architect. "Abston" is a fictional city whose name is drawn from the type of plastic used to Make Lego pieces (Acrylonitrile Butadiene Styrene). The church has hundreds of tiny Lego people sitting in it including a front row of custom selected Legos that represent real people who "attended" the dedication.
For more information
CLICK HERE
to visit her website.
---
A real example of the eRumor as it has appeared on the Internet:
Subject: Fw: Lego Church – A Must See
few quick facts: How long to build it? It was about a year and a half of planning, building and photographing.
How many pieces of LEGO to build it? more than 75,000
How big is it? About 7 feet by 5 1/2 feet by 30 inches (2.2 m x 1.7m x .76 >m)
How many lego people does it seat? 1372
How many windows? 3976. It features a balcony, a Narthex, stairs to the balcony, restrooms, coat rooms, several mosaics, a nave, a baptistery, an alter, a crucifix, a pulpit and an elaborate pipe organ.