President Obama Told Interns Not to Celebrate Independence Day-Fiction!
 
Summary of eRumor:
 
This is a forwarded email containing an article alleging that, while addressing a group of Congressional Summer Interns, President Obama said that instead of celebrating Independence day that he believed that "we should celebrate where we are going."
 
The Truth:
 
President Obama did not tell interns not to celebrate the Fourth of July.
This came from a July 2, 2013 article by LibertyPaper.org, which was labeled "political satire".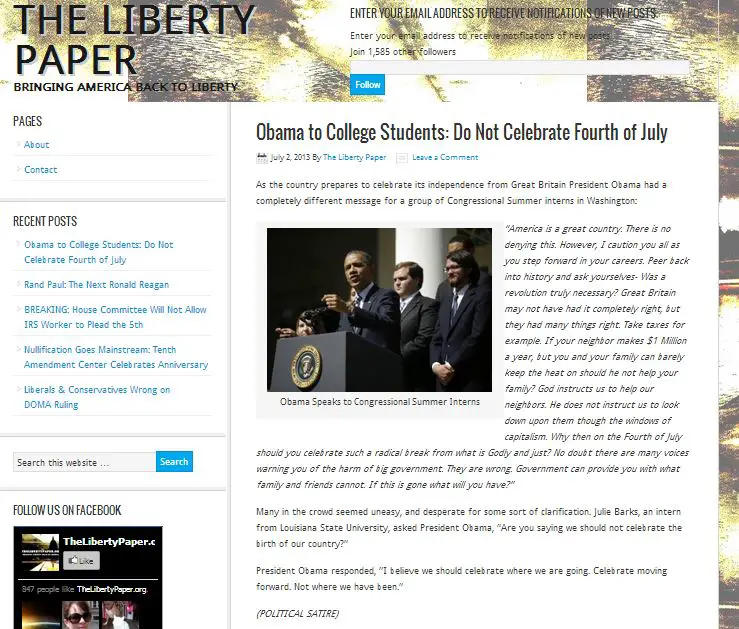 Screenshot from Libertypaper.org sitePosted 7/3/13