The ACA or Obamacare Phone Number Spells Out F-Word- Disputed!
Summary of eRumor:
This is a forwarded email that alleges that the phone number on the Affordable Care Act,ACA, HealthCare.Gov, or Obamacare, website for questions spells out the F-word.

The Truth:
This appears to be an attempt at humor but the phone number in the forwarded email is not the phone number on the HealthCare.Gov website and it does not spell out (F-Word) YOU, as the eRumor alleges.
The correct number on the Healthcare.gov site  is 1-800-318-2596, which would actually spell out "F1UCKYO."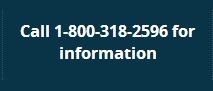 Screenshot from Healthcare.Gov Website
According to an
October 3,2013 article
by the New York Daily News this is "a funny coincidence."
Posted 02/11/14
---
A real example of the eRumor as it has appeared on the Internet:

I wonder why it took so long for people to figure out the truth !!!
1-800-382-5968.
Check your phone pad. 1-800 – (F-WORD DELETED) YOU.
This is the actually number for Obama's Health Care Hotline 1-800-382-5968.
As you dial, look at the corresponding alphabet for each number.
It's true! Is that Ironic. Or Prophetic?
This number was set up by the Department of Health and Human Services!!!