Phoenix Koi Chinese Restaurant Vaccine Discount Sign
Claim
A Florida restaurant, Phoenix Koi Chinese Restaurant, changed their sign to offer a 95 percent discount for vaccine card holders in late August or early September 2021.
Like this fact check?

Reporting
On September 2 2021, an Imgur account shared an image that was purportedly of a sign from Phoenix Koi Chinese Restaurant, offering a "95% discount" for vaccine card holders, and some additional commentary, too:
Featured in the image was a two-part sign. The top read "Phoenix Koi Chinese Restaurant," and the bottom featured interchangeable text reading:
Lunch: $150

(Get 95% off with vacc. card!)

F*** DeSantis
At the bottom of the post was a link to a news article. That link didn't address the sign, but pointed to a September 2 2021 Orlando Sentinel article titled "Florida to start enforcing $5,000 fine for seeking proof of COVID vaccine."
The article began by explaining that effective September 16 2021, a bill signed by Florida governor Ron DeSantis (R) prohibited businesses and other entities from asking people to provide proof of vaccination, punishable by a $5,000 fine:
TALLAHASSEE — Florida will start issuing $5,000 fines to businesses, schools and government agencies that require customers or visitors to show proof of a COVID-19 vaccination.

Republican Gov. Ron DeSantis signed a bill earlier this year [2021] that banned so-called vaccine passports. The fines will start Sept. 16 [2021] if people are asked to show proof of a vaccine. The law does not apply to employers that require vaccination of their staff.
Together, the image and link hinted at a workaround — businesses opting to raise prices and offering discounts to anyone who chose to present proof of vaccination. But the post suspiciously lacked a location or other identifying information from the original poster.
Reverse image search immediately revealed that the photograph was in fact a long-circulating meme template, iterations of which were crawled as early as February 2008: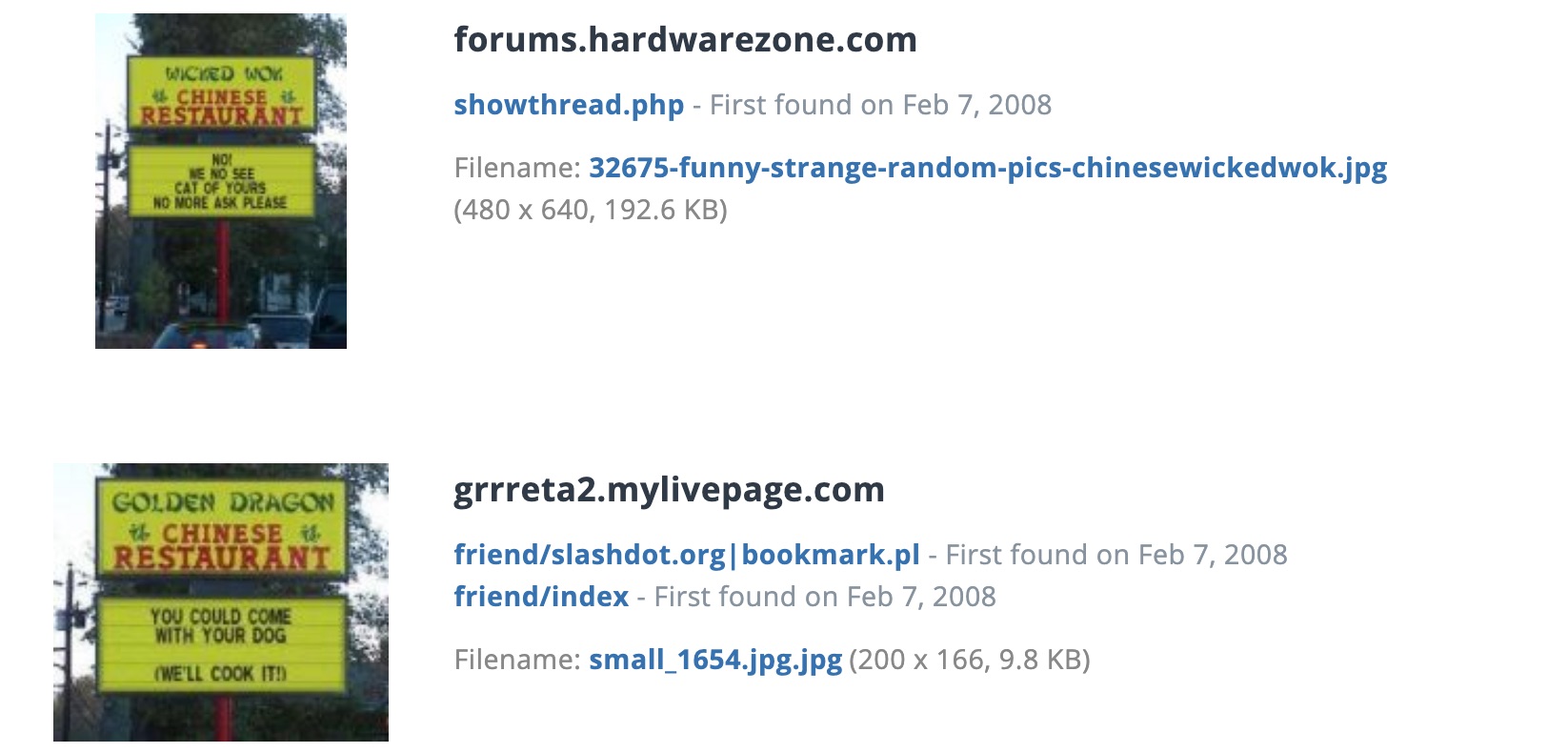 Google Images similarly illustrated the history of the "Chinese restaurant" meme template, examples for which were occasionally profane or generally insensitive: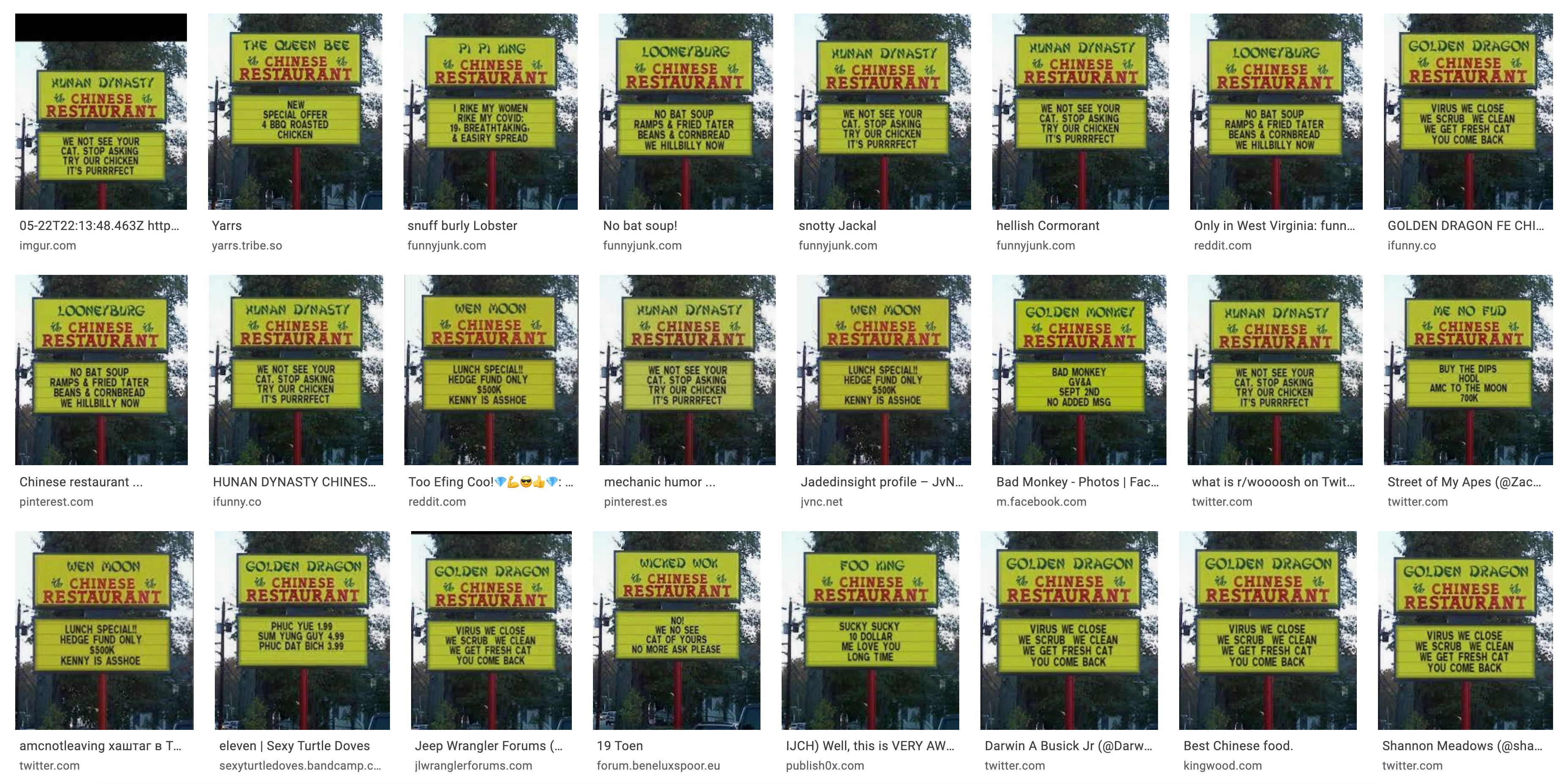 Moreover, the template was used for an entirely different "Chinese restaurant sign," shared to trading subreddit r/Superstonk on August 21 2021. That iteration changed the name of the restaurant to "Wen Moon," a reference to a common refrain regarding specific tickers (in this case, $GME):
Found This Meme Last Night, Figured I'd Share Before Open from Superstonk
Although the Imgur "Phoenix Koi Chinese Restaurant" sign included a link to a real and accurate news story about Florida's vaccine card-related fine, the image as a meme has been in circulation since at least February 2008.