Tony Romo and Jason Witten Admit to Romantic Relationship-Fiction!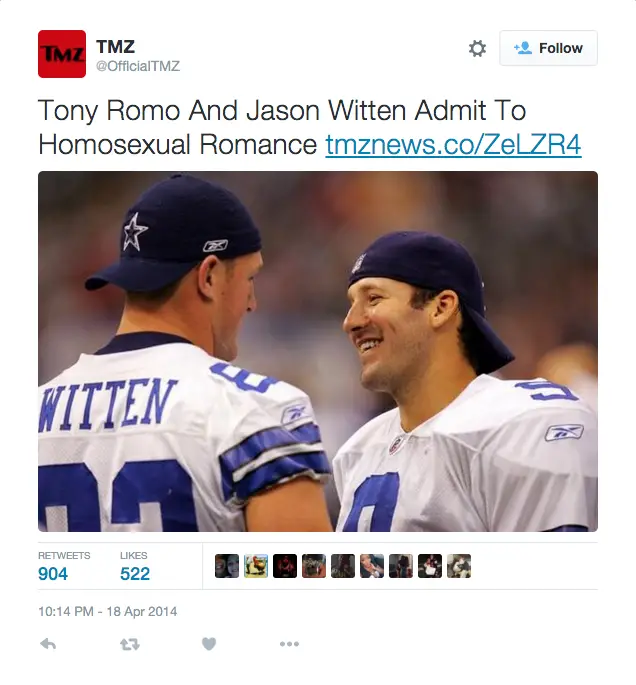 Summary of eRumor:
Dallas Cowboys quarterback Tony Romo and tight end Jason Witten have admitted that they're a couple.
The Truth:
A fake news website is behind false reports that Tony Romo and Jason Witten are gay.
That rumor first surfaced on Twitter in April 2015 when an account that appeared to be operated by the celebrity gossip site TMZ reported that "Tony Romo and Jason Witten Admit to Homosexual Romance:"

The Twitter handle that posted the fake news story, @officialTMZ, is not the same as the celebrity gossip site's actual Twitter handle, @TMZ. A link to a story about Tony Romo and Jason Witten's alleged romantic relationship actually leads to a website selling telecom services.
Still, the story has been circulating social media sites since it first appeared back in April.