A particularly noxious disinformation blog attempted to gin up a story in January 2017 that former United States President Donald Trump ordered a raid against the Centers for Disease Control and Prevention (CDC).
The blog, "WhatDoesItMean" is so rife with fabrications that the analysis site Media Bias/Fact Check offered an uncommonly blunt assessment:
WhatDoesItMean.com is a crazy right wing conspiracy website. Headlines are often highly sensational such as this: "Putin Grants Free Russian Land To 15,000 Christians Facing 'White Genocide' In South Africa As West Turns Its Back On God Once Again." While the article is sourced to a few credible media outlets, most are conspiracy sites such as Zerohedge and Russian Propaganda such as Sputnik and RT. Further, WhatDoesThisMean.com has failed numerous fact checks. In fact, Factcheck.org calls them a "disreputable news site" and "Fake News."

A factual search of IFCN fact checkers lists too many failed fact checks to detail.

Overall, WhatDoesItMean.com is a Conspiracy-Pseudoscience site that is beyond Tin Foil Hat. This would make Alex Jones cringe.
In the case of the story of the "FBI raid," the blog leans on the trope of mentioning — but not citing — Russian sources:
A stunning Foreign Intelligence Service (SVR) report circulating in the Kremlin today states that just hours after President Donald Trump and Federal Bureau of Investigation (FBI) Director James Comey "warmly embraced" in the White House yesterday, FBI agents conducted a massive early morning raid on the headquarters of the Centers for Disease Control and Prevention (CDC) based in Atlanta, Georgia, accompanied by Doctor-Scientist William Thompson—who is one of the most feared government whistleblowers in the United States for his exposing the vaccine-to-autism link cover-up.
It is true that Trump met with Comey the day before the non-existent "raid." But the blog's other evidence is a claim by anti-vaccine gadfly Robert Kennedy Jr. that Trump had asked him to be part of a vaccination "task force," and claims by Thompson, who has been promoted in anti-vaccine circles as a "whistleblower" who "exposed" data manipulation by the CDC hiding a link between vaccines and autism, a wildly untrue claim. Neither person should be considered to have any credibility.
Even though Thompson's claims have been debunked, the blog's "report" was quickly picked up by a range of conspiracy theorist blog sites and YouTube channels. One YouTube video citing the blog post racked up more than 100,000 views within 48 hours. However, these stories provide actually no proof that the FBI raided CDC headquarters — and there's no reason to believe that happened.
Trump himself has a history of pushing the debunked theory that vaccines cause autism: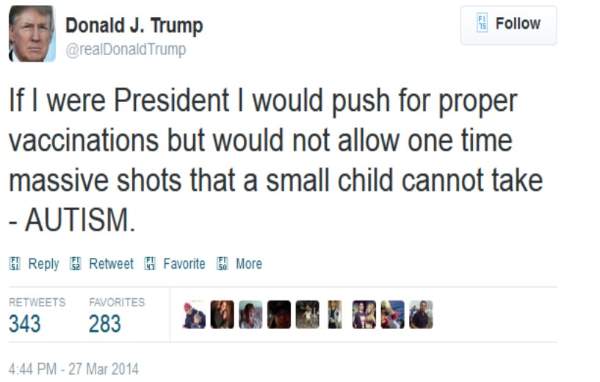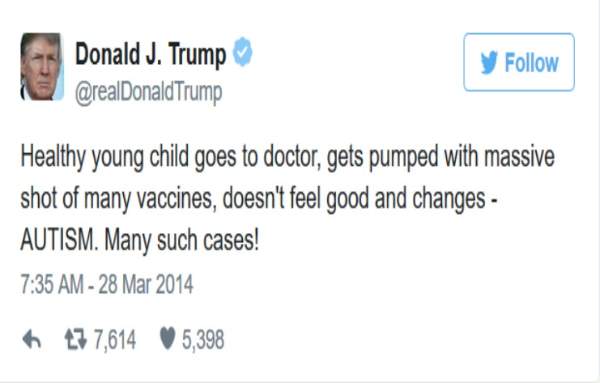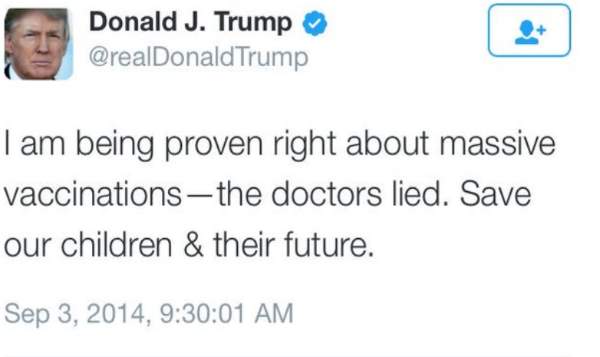 There have also been unfounded rumors that Trump's son Barron is autistic and that the president blames mercury from childhood vaccines for that; that unsubstantiated speculation has also been turned into YouTube fodder.
In the end, rumors that Donald Trump ordered the FBI to raid CDC headquarters in Atalanta in search of a link between vaccines and autism should be viewed as completely fictional. It has also become part of the false stories making up an entire alternative media ecosystem that has been used to gin up other, more deadly rumors in the age of COVID-19, leading to widespread vaccine refusals and subsequent, still more dangerous viral mutations.
Update 7/13/2021, 3:17 p.m.: This article has been revamped and updated. You can review the original here.