As a crowd of loyalists for outgoing President Donald Trump gathered in Washington, D.C. at least one account wasted little time recycling a common disinformation tactic in order to make attendance seem much higher than it actually was.
The user, "carache_sonia," posted a photograph of what they claimed was the assembled crowd of Trump supporters, adding, "It's going to be Biblical":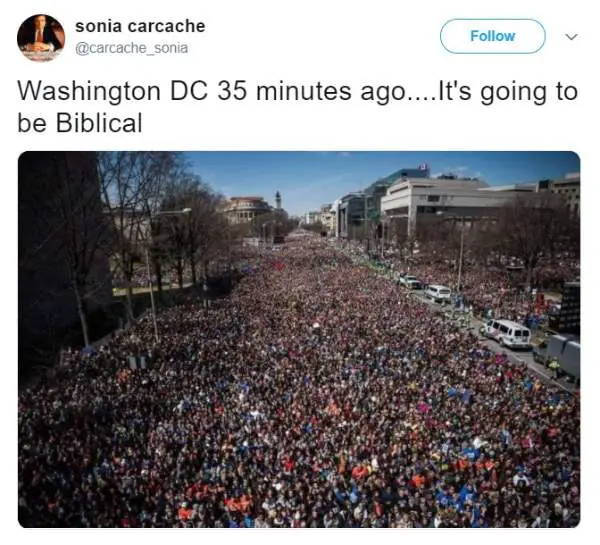 The bogus claim was quickly debunked by, among others, Florida activist and school shooting attack survivor David Hogg, who would know; as he noted, the photograph was actually taken in March 2018 at the March For Our Lives event in the same city. The photo was also featured on several websites, including Vox: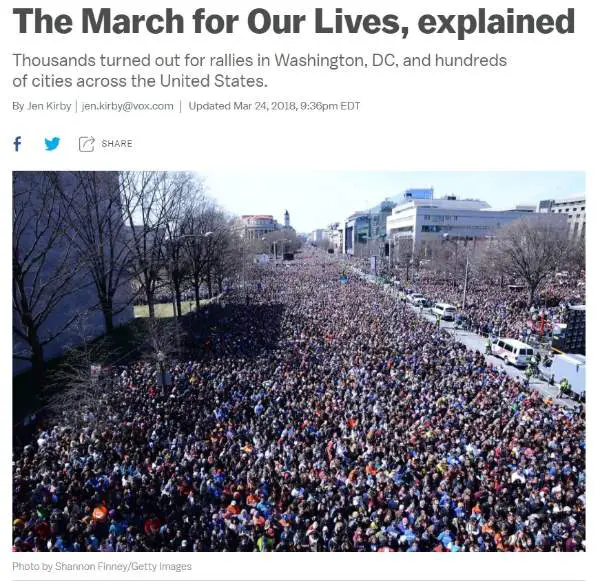 While Twitter has not removed the misleading post, the platform has attached a label to it calling it "manipulated media":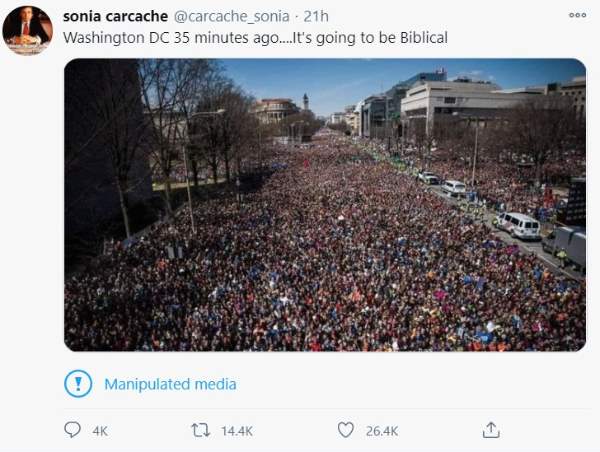 We contacted the Metropolitan Police Department seeking more credible information on the actual size of the crowd of people who entered the city supporting Trump's attempted coup, but have not yet heard back. However, journalists on the scene have posted credible footage of Trump supporters clashing with Capitol police — and entering Senate chambers:
According to the Washington Post:
After a few minutes of the crowds yelling "USA! USA!", dozens of law enforcement descended down the steps to boos.

Capitol Police ordered evacuations of two Capitol campus buildings — the Library of Congress James Madison Memorial Building and the Cannon House Office Building, both just across Independence Avenue from the Capitol. Rep. Elaine Luria (D-Va.), whose office is in the Cannon building, tweeted "I just had to evacuate my office because of a pipe bomb reported outside."
Trump himself added to the unrest by regurgitating his long-debunked claims of "voter fraud" in a speech to his supporters prior to their attempted attack on the Capitol.
"We will never give up, we will never concede," said Trump, whose myriad of legal challenges contesting the 2020 presidential election results have been resoundingly defeated in courts across the United States.
The protesters' incursion into the city was planned to coincide with the congressional session to certify the election results. A group of Republican loyalists has announced they plan to object to the process, an effort that the majority of lawmakers have already said they will not support.