The Execution of Christian Pastor Youcef Nadarkhani in Iran-Fiction!
Summary of eRumor:
Reports are circulating the Internet saying that a Christian Pastor, Youcef Nadarkhani, has been executed by hanging in Iran.
The Truth: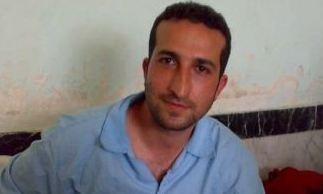 Update 09/08/12:  Fox News Reported today that Pastor Youcef Nadarkhani was acquitted of apostasy charges and released from custody.
In a September 8, 2012 article, Dan Wooding of Assists News Service also confirmed the reports with other sources that said that during today's court proceedings in Iran   Nadarkhani was acquitted of apostasy but found guilty of evangelizing to Muslims in the Islamic nation and sentenced to three years in prison, the time which he had already served.
Earlier this year there were emails and social media messages in high circulation saying that Nadarkhani had been executed in Iran by hanging.
We checked at the time when this eRumor went viral and found Christian Pastor Youcef Nadarkhani to be alive as of April, 2012, but still to be incarcerated in Iran for nearly three years after having been convicted on charges of apostasy and other crimes. The reports of his execution was a fabrication according to a a March 27, 2012 article in the Christian Post.
His cause has become known worldwide with both Christian and political leaders calling for his life to be saved. He has faced numerous deadlines for execution.
The article also said that a spokesperson from the American Center for Law and Justice (ACLJ) confirmed "on March 26 that the imprisoned evangelical minister's death sentence for apostasy has not been carried out." A death order had been issued on February 21 for the Iranian pastor.
The photo used in the eRumor is not Youcel Nedarkhani but a different prisoner in Iran who was executed in 2011.
updated 9/08/12