New Forever Stamp Commemorates Muslim Holiday- Fiction!
Summary of eRumor:
This is a warning not to buy a U.S. Postal Service Forever stamp that appears to be a flower because it celebrates a Muslim holiday.
The Truth:
This stamp is part of the U.S. Postal Service's new "Kaleidoscope Flowers" collection and has nothing to do with Islamic holidays.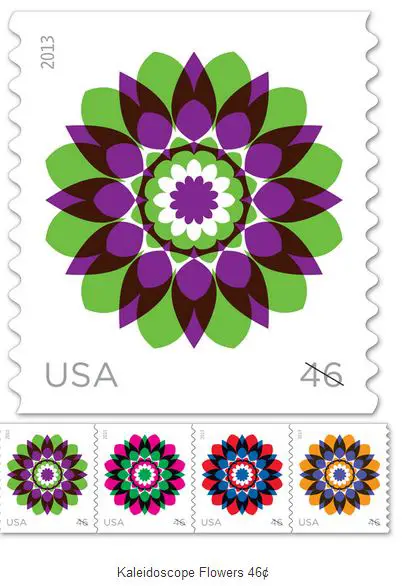 Image found on U.S. Postal Service website
There are stamps issued by the US Postal Service and other outlets that commemorated Muslim holidays and we have findings posted.   Click here to read more about them.
Posted  2/26/13